With such a huge community and fanbase, Mobile Legends: Bang Bang (ML) needs help to keep producing MLBB-themed fanart, comics, and other forms of content to appease the crowd. This month, Mobile Legends Great Creation League (MGL) is recruiting players who are familiar with the game and its many characters to be Illustrators, Designers, Cosplayers, and more. In this article, we'll cover what it takes to start becoming a Content Creator for MLBB, and how you can start today! If you are still unsure about content creation, check out our article on MLBB's Creator Camp to learn more about how to create great gaming content.
---
How to join MGL for Mobile Legends Content Creation
To join up for MGL, the Instagram account (@mgl_mlbb) has the Google survey form in its bio, which you can also access here. Right off the bat, you will need to fulfil some of the basic requirements, which are to have a minimum of 3 MLBB fan arts, a few works in progress, a Discord account, Google Drive and a Gmail account. These are just some steps to ensure that you can easily send and store your own creative work.
Teams that are available to join
Illustration and Comic
Poster Design
Fanfiction
Cosplay
Animation
Video Creator (for YTB & FB)
Video Creator (for TikTok)
Video Editor (Pr/Final Cut Pro/Capcut or another editing app)
HandCraft
3D Modeling
---
Other information regarding Mobile Legends Great Creation League
As mentioned above, you will need to prepare at least 3 finished works that are MLBB-themed, and a few works in progress to show your authenticity. You should prepare these files before applying to ensure that you won't spend too much time searching for your best works. Aside from your work, you will also need to provide your contact info like Discord ID, in-game ID, and in-game nickname. You should also have a pretty valid reason for why you want to join MGL, as it will be asked.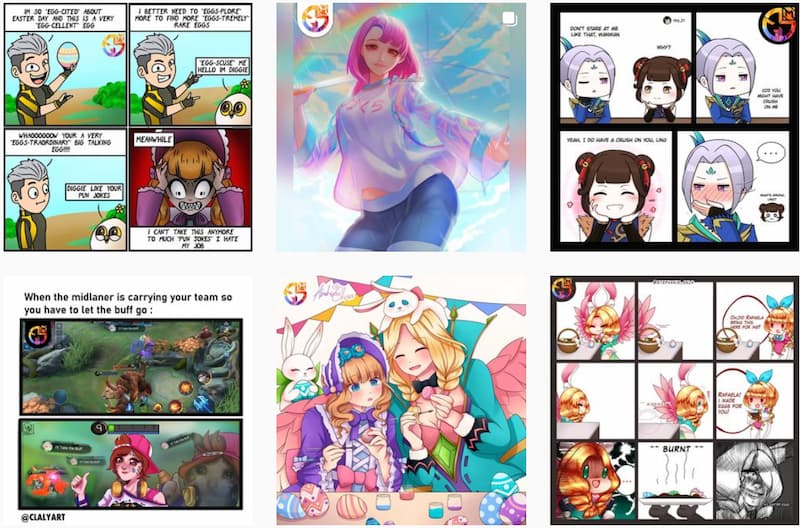 That's pretty much all you need to know and prepare for your application to MGL. If you're looking for some creative output to channel your ideas and love playing MLBB, then this sounds like the perfect opportunity for you. If you are accepted from the application, then the MGL staff will contact you with further information. Good luck!
---
Are you going to register for the Mobile Legends Great Creation League (MGL) for this April 2021? Let us know in the comment section below.
For more Mobile Gaming news and updates, join our WhatsApp group, Telegram Group, or Discord server. Also, follow us on Google News, Instagram, and Twitter for quick updates.