Gtarcade, the mobile game publisher and global publishing branch of YOOZOO Games, known for its popular titles such as Game of Thrones: Winter is Coming or Legacy of Discord, has officially announced that their new simulation RPG, Simure Vikings is now soft-launched for Android and is available in selected regions. The game is now open for pre-registration globally and set to launch soon on Google Play and iOS.
---
Gameplay Overview
As it goes from history, the Vikings were formidable people that valued strength and bravery, who sailed the savage seas in search of new lands. In Simure Vikings, players are put in the role of a Viking Jarl in medieval Scandinavia where they will lead their clans to fight for survival and glory. The game also follows the journey of Vikings.
Features of Simure Vikings
Reliving in the Viking world
The game promises to present a detailed depiction of Viking life. It will come with realistic and vibrant illustrations and environment designs. The players can expect to experience different phases of Viking life in the game, from battling for survival and expansion, supporting a family, to sailing into the savage seas with Viking longships.
Rule like a true Viking Jarl
It's a leader's duty to look after your people and consolidate your territory. There are a lot of jobs that keep a Jarl busy. That might start from levying taxes, collecting resources, brewing ales, and also to have to train the soldiers. From time to time, it also relies on the Jarl to guide the people by adjudicating the disputes. The player also shall govern the territory properly to strengthen their power, to become a beloved and respected leader in the game.
Recruiting legendary heroes
Combat in Simure Vikings takes the form of battle scenarios, which not only relies on your soldiers. The most faithful heroic warriors are vital to your continuous victories.
There will be a chance to encounter new heroes at surprising locations during your visits. As players progress in their quests, they can also gain and recruit various Viking warriors to join their force.
---
From where to access the game?
From May 3rd, 2021, Simure Vikings will be accessible on Google Play in selected regions: Canada, Australia, United Kingdom, Czech Republic, Lithuania, Poland, the Philippines, Malta, and Indonesia. The developers plan on the iOS version coming soon. Players from other regions or on iOS can now pre-register on Google Play or the official website to get notified at the official launch.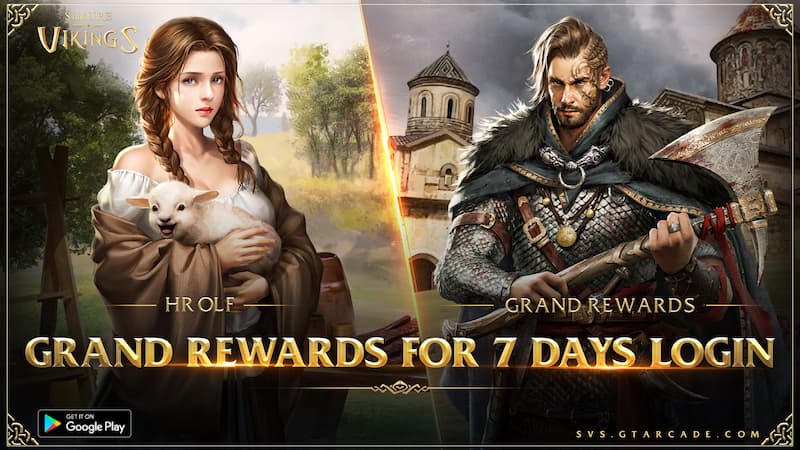 To celebrate the soft launch, the legendary Viking hero and Danish king Ragnar can be acquired for free at players' first recharge. Hrolf, Ragnar's elder brother, and Ecgfrida, shepherd girl from Lindisfarne, will join your force in the 7-day login event, among a series of other rewards. Players will also be rewarded with in-game resources by following the game's Facebook and Discord, and completing the in-game surveys. 
---
What are your thoughts on Simure Vikings soft-launched for Android? Let us know in the comments section below.
For more Mobile Gaming news and updates, join our WhatsApp group, Telegram Group, or Discord server. Also, follow us on Instagram and Twitter, and Google News for quick updates.