With the release of Fortnite Chapter 3 Season 3, Epic Games has added to the thrills of loopers with new exciting features. One such feature is the addition of a Reality tree in Fortnite Chapter 3 Season 3. This reality tree is a POI that holds a high power and can prove to be a great source of loot. This place also serves the purpose of providing abundant materials which include chest spawns, healing mushrooms, and many more items. Here's our guide on how you can use Reality seeds in Fortnite Chapter 3 Season 3.
Reality seeds in Fortnite
Reality seeds are a source via which the loopers can get hold of a good amount of loot. There's a whole process to how players can obtain the loot with the help of these valuable reality seeds. Players can find these reality seeds by breaking the reality bulbs which can be easily found scattered around the Reality tree.
How to use the Reality Seeds in Fortnite Chapter 3 Season 3
Loopers can follow the following steps to turn the reality seed into a hefty loot: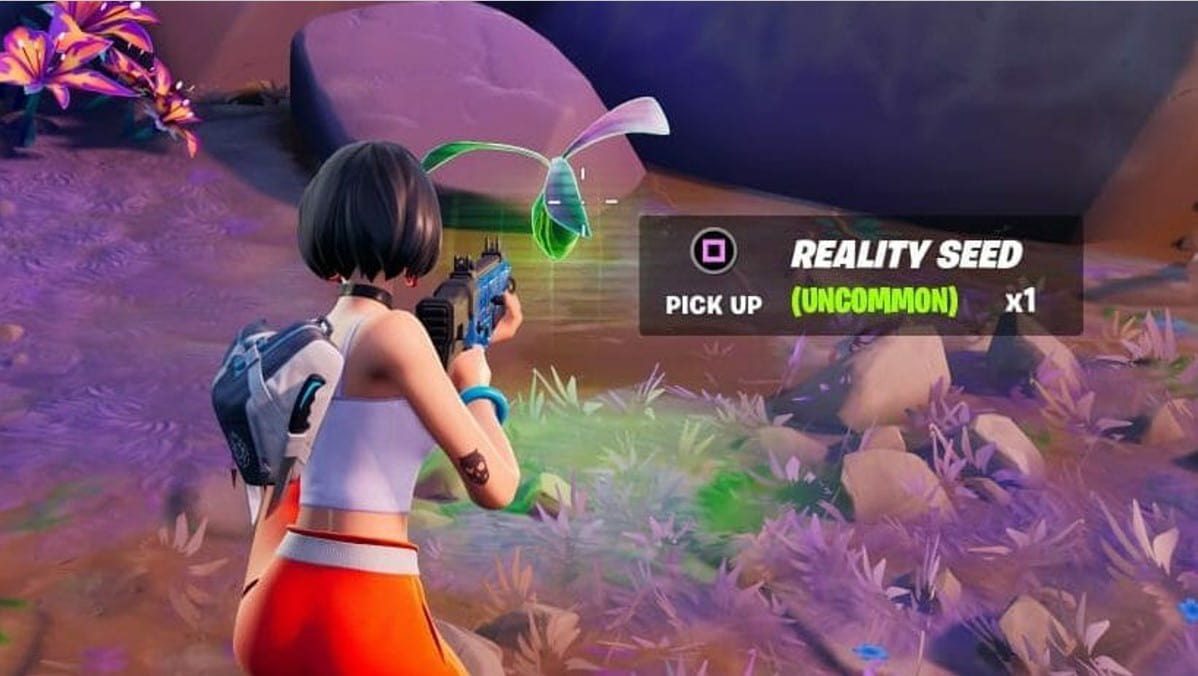 Once the loopers break the reality bulb, they'll get 3 levitating reality seeds.
The flowing seeds will descend and players will have to claim them, upon claiming it will occupy one slot in the player's loadout. The maximum capacity of this slot is 2.
The claimed seeds are required to be thrown in front. These seeds will grow into saplings which will act as the reality sapling throughout the matches. Note: around the saplings, there would be slurp mushrooms which the players can use to heal themselves.
The work isn't done yet, players will have to take good care of their saplings by clearing out the weeds regularly. The loot that players receive begins with an uncommon item type. The sapling can bear up to 3 fruits at a time.
There's a good point to note which players can mold into a great benefit for themselves. Clearing the weed is a must but claiming the loot immediately isn't a required step, players can just keep on clearing the weed and taking care of their sapling.
This will enhance their loot tier and players will likely get way better mystic weapons in the loot. At the moment not many players are aware of the reality seed while some who know about it are taking full advantage of it. However, there's a quest for players to get used to this new feature.
Did you find our guide to using Reality seeds in Fortnite Chapter 3 Season 3 helpful? Let us know in the comments below!
For more Mobile Gaming news and updates, join our WhatsApp group, Telegram Group, or Discord server. Also, follow us on Instagram and Twitter, and Google News for quick updates.