A proper change of username can be a way to be unique and recognize another player in Minecraft. In a multiplayer world, it helps to know who is who, and it becomes even more useful when players are close enough together to see the Gamertags on-screen.
Setting up your Minecraft username
Having a notable or recognizable username can really help things, but sometimes players have usernames that haven't changed, which becomes a bother. There are a few ways of changing that, whether it's to simplify the username and make it more recognizable, or just to have a much better, cooler nickname.
However, there is a 30-day lock period for usernames, as the game disables the Minecraft change username feature for the next 30 days once the gamer has changed his/her name.
The 30-day lock period for Minecraft usernames also implies the new accounts. So, if you are trying to find a way to change Minecraft names without 30 days waiting period, then we are sorry, This website allows players to change their usernames for free. However, it's important to remember there are some stipulations to be met.
Must have between 3-16 characters
No spaces are allowed between characters
Accepted characters include: A-Z (upper and lower case), 0-9
The only special character accepted is _ (underscore)
As for Bedrock players, it gets pretty tricky. Depending on to inform you that it is not possible on Minecraft as it is against its gaming policy.
Step by step guide to change Minecraft username
If you wish to learn how to change Minecraft username, then follow the next set of instructions to change the name
Step 1
Open Mojang's official website on your web browser.
Step 2
Click the Account button on the top of the Mojang home screen.
Step 3
Clicking Account will take you to the registration page. Considering that you are an existing user, we will simply ask you to click the Login button on top for this step.
Step 4
Fill in your E-mail and Password on the Login screen and hit Login button below the Login form.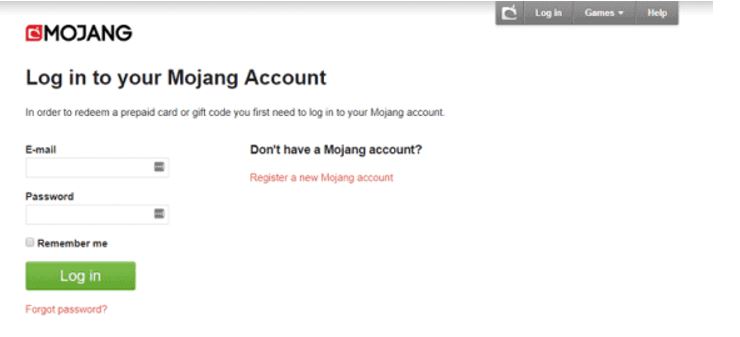 Step 5
After logging in, you will be redirected to the My Games section, where you can see all your games on Mojang.


Step 6
In My Games section will display your current usernames of all available games. Click Change on the right side of the Minecraft username.
Step 7
You will be redirected to Rename Profile area. Here, you can set your desired username as per the availability.
Step 8
Once you enter the desired username, hit check availability to verify if the username is available. Your desired username can be assigned to you only if it is available.
Did this guide help you in changing your username in Minecraft? Let us know your opinions in the comments below!
For more Mobile Gaming news and updates, join our WhatsApp group, Telegram Group, or Discord server. Also, follow us on Google News, Instagram, and Twitter for quick updates.