As it is already known to our readers that we are now also focusing on UCL Fantasy, and as the new season approaches, it is vital that the fantasy managers start building their teams. To assist them with plentiful suggestions, we would now be talking about the 6 teams which qualified through the playoffs and some of their players, who are good fantasy assets. Incidentally, those 6 teams defeated the other 6 top European teams in the playoff round, and are now ready to show their quality in the group stage, where it matters the most. We will be focusing on each team individually and name their important player, whom fantasy managers may recruit in their teams. Players from such teams are usually available for lower prices. Here is our handpicked players' suggestion, for the 2021/22 UCL Fantasy managers from the teams that qualified through the playoff round, who might become sensational signings for the fantasy teams.
---
UCL Fantasy 2021/22 Playoff Qualified Teams Watchlist
FC Red Bull Salzburg
The Austrian champions would feature in the UCL group stage for the 3rd time in a row and are now almost becoming the regular participants at this stage. A club with many talented graduates and fantasy assets previously, they aren't short of it this time around too. Playing directly in the playoff round, they beat Danish club Brøndby 4-2 in aggregate in the same. Die Roten Bullen has Sevilla, Lille and VFL Wolfsburg alongside them in Group G.
Given their opponents in the group stage, their €4.5m starter goalkeeper P. Köhn would be worth a shot. Besides, R. Kristensen (€4.5m), who has 4 goals and 1 assist so far in 5 domestic league matches. M. Wöber (€4m), and Germans K. Adeyemi and M. Berisha are decent cheap options for your forwards' department, depending upon who starts.
BSC Young Boys
The Swiss champions are back in the group stage after their 2018/19 season. They also have a familiar group stage opponent from that season, this time too in Manchester United. They got the better of the Hungarian champions Ferencváros in the playoff round. Not only this, but they also had to qualify through 2 more rounds before that.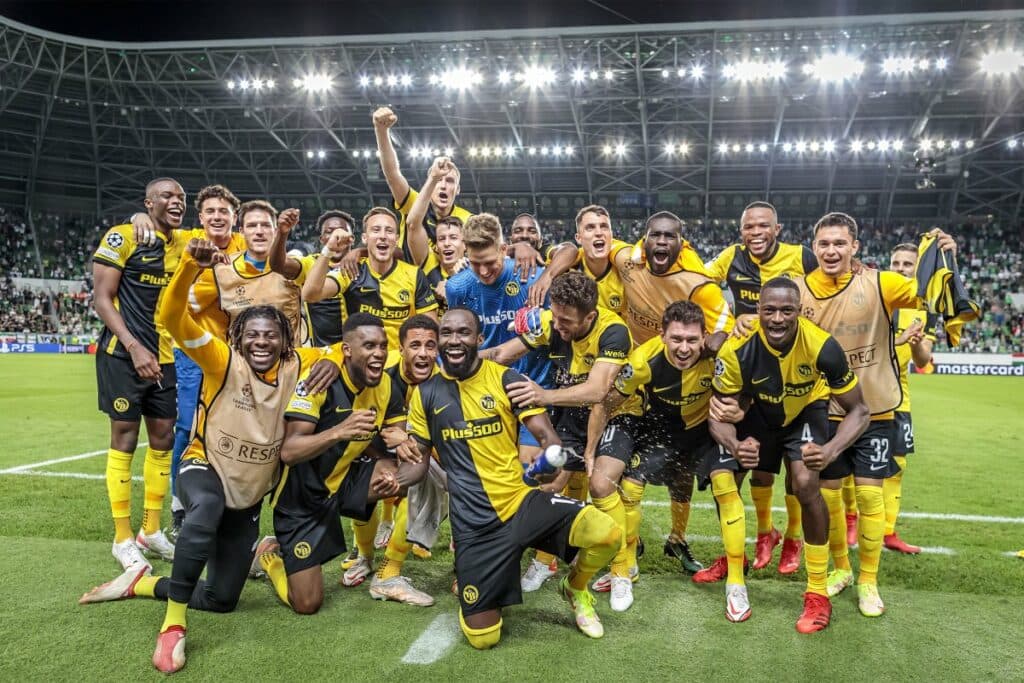 Given their group stage opponents of Manchester United, Atalanta BC, and Villareal in Group F, it would be better to avoid their goalkeeper and defenders. However, their €6.5m forwards M. Elia and J. Siabetcheu may be good additions to the teams, in case you have premium forwards beside them. Also, midfielder C. Fassnacht (€6m) who had 16 goal contributions last season, may also be a decent addition, given his current form and impact on the team.
FC Sheriff Tiraspol
The wasps are probably the team, very few would've thought or even imagined would qualify for the group stage this time around. The Moldovan champions became the first-ever club from their country to play the UCL group stage. They played 4 qualifying rounds in total including the playoff round, where they beat the Croatian side Dynamo Zagreb. Their group contains Real Madrid, Inter Milan, and another playoff qualified team, Shaktar Donetsk.
Given the impact these players had in their previous season in the domestic league and in this season's qualification round, there are several cheaply priced fantasy assets in this team. Midfielders F. Castañeda (€6m) had a combined 40 goal contributions last season for his team. Also, A. Traore, who scored 4 goals in the qualifying rounds and D. Kolovos are decent midfield options. Lastly, forwards H. Luvannor and M. Yansane are also good if you're looking for cheap options, but having the least expectations from them. It's better to avoid packing defenders of this team.
FC Shakhtar Donetsk
The Ukrainian giants are also a familiar name in the UCL group stage. They almost had a similar group in last season's UCL too, with Inter Milan and Real Madrid, however, they have a new opponent in Sheriff Tiraspol. Shakhtar beat the French side Monaco in the playoff round.
Now coming to the fantasy part, we'd not recommend their defenders and goalkeeper as such. However, their Israeli midfielder M. Solomon (€6m) who accumulated 20 points last season, maybe worth consideration, based upon their first fixture against Sheriff Tiraspol. Besides, their in-form €6.5 forward L. Traore is also a decent option.
SL Benfica
It's been a while since we had three Portuguese clubs together on the group stage at the same time. With Porto and Sporting CP already qualified, Benfica became the third Portuguese team to qualify, after they got the better of PSV Eindhoven. The most successful Portuguese club's entry to the UCL group stage also took Portugal over France in the UEFA country coefficient rankings.
Grouped alongside Bayern, Barcelona, and Dynamo Kyiv in Group E, undoubtedly they are going to face a tough challenge ahead. However, the 2 games against Dynamo Kyiv might be the ones they would be targetting. As it seems, having their defenders and goalkeeper won't be much beneficial. Instead, their cheaply priced forward H. Seferovic (€6.5m) and midfielders Everton (€6.5m), Pizzi (€7m) and Rafa Silva (€7m) might prove to be good additions. Also, if managers are willing to take a risk, their €4.5m defender A. Grimaldo may also be a decent option for a few games.
Malmö FF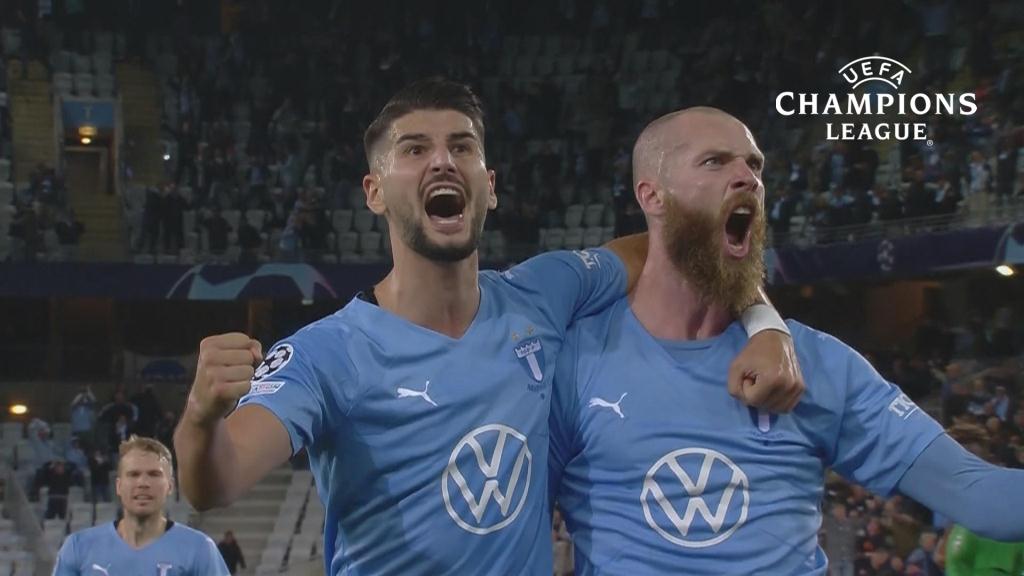 The Himmelsblått would be playing in the group stage after they beat Rangers and then Ludogorets in the qualification round. Together in Group H, they have Zenit, Juventus, and title holders Chelsea. As in any previous case, defenders and goalkeepers of Malmo won't be a recommendation. Instead, forward A. Čolak (€6.5m) and midfielder V. Birmančević (€6m) are good options. Čolak was not only Malmö's top scorer in the qualifying rounds but also among all the other players combined, with 5 goals in 8 matches. But the best option from the team is the captain, midfielder A. Christiansen (€6m), who is their highest combined goal contributor almost halfway through the season. Besides, Christiansen is also their highest assist-getter in the qualifying round with 4 assists.
With this, we conclude our article on the playoff qualified teams, hope the article helps in making the fantasy squads with a good balance in the budget. Remember this is where the selection dilemma starts. However, troubled fantasy managers should keep an eye on all sorts of fantasy assets, to make their squads balanced. Don't hesitate to twist your team every now and then as you do have unlimited transfers ahead of Matchday 1. Good luck!
So what are you waiting for? Setup your squads and join our very own UCL Fantasy 2021/22 Classic League through this invitation code 38IHUP5L10 or join from this link and win exciting cash rewards for absolutely free!
Did you find our analysis on the players from the qualified teams via the playoff round for 2021/22 UCL Fantasy useful? Drop your comments in the comment section below!
For more Mobile Gaming news and updates, join our WhatsApp group, Telegram Group, or Discord server. Also, follow us on Google News, Instagram, and Twitter for quick updates.