Bandai Namco the popular Japanese video game studio known for mobile games like Dragon Ball Legends and Tales of Crestoria has made their upcoming game My Hero Ultra Impact available for pre-registration. The game draws inspiration from the hit anime series My Hero Academia. In Japan, the game has already been released where it has been downloaded 3 million times as of now.
This time it is being released in English version to gain a larger footprint around the world. The developers have confirmed that the game will follow the freemium model.
My Hero Ultra Impact to feature 3v3 battles and a story mode
The game is an RPG (role-playing game) where players team up in a group of three with unique characters from their in-game inventory and they fight with a team of another three players. All the characters that can be chosen have unique abilities called Quirks. The game falls into the genre of gacha RPG where all the characters are not available in the beginning. The player must progress and unlock new characters along the way.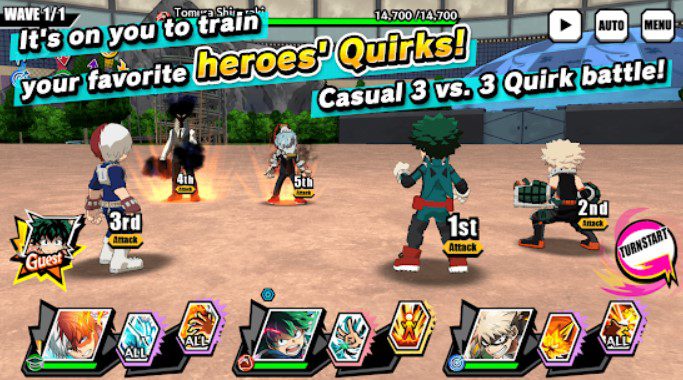 The story mode of the game contains the adventures of Izuku Midoriya where he must overcome obstacles and complete his quest. Fans of the anime will be in for a treat because many homages to classic scenes of the anime have been added to the game.
Official release can be expected soon after My Hero Ultra Impact Pre-Registration ends
The game is available for pre-registration in most of the popular mobile game libraries including the App Store and Google Play Store. After the pre-registration is complete we can expect an official release date in the upcoming days.
Are you excited about the My Hero Ultra Impact pre-registration? Let us know in the comments below!
For more Mobile Gaming news and updates, join our WhatsApp group, Telegram Group, or Discord server. Also, follow us on Google News, Instagram, and Twitter for quick updates.