Benjamin Robert Simon, also known as Ruben Sim on YouTube, has been sued by Roblox Corp. and they're demanding $1.6 million in damages. In a lawsuit filed in the Californian District Court, Roblox alleges Simon is leading a "cybermob" fueled by "malice, fraud and oppression" with aims to engage in "unlawful acts to injure Roblox and its users".
Offences include harassment, inappropriate behaviour and terroristic threats
A whole list of allegations has been included in the court documents which include terrorist threats to dissuade players from attending Roblox events (which led to a temporary lockdown on the Roblox Developers Conference 2021 in California), glamorizing the 2018 YouTube headquarters shooting and murder, and threats to do the same at one of Roblox's headquarters.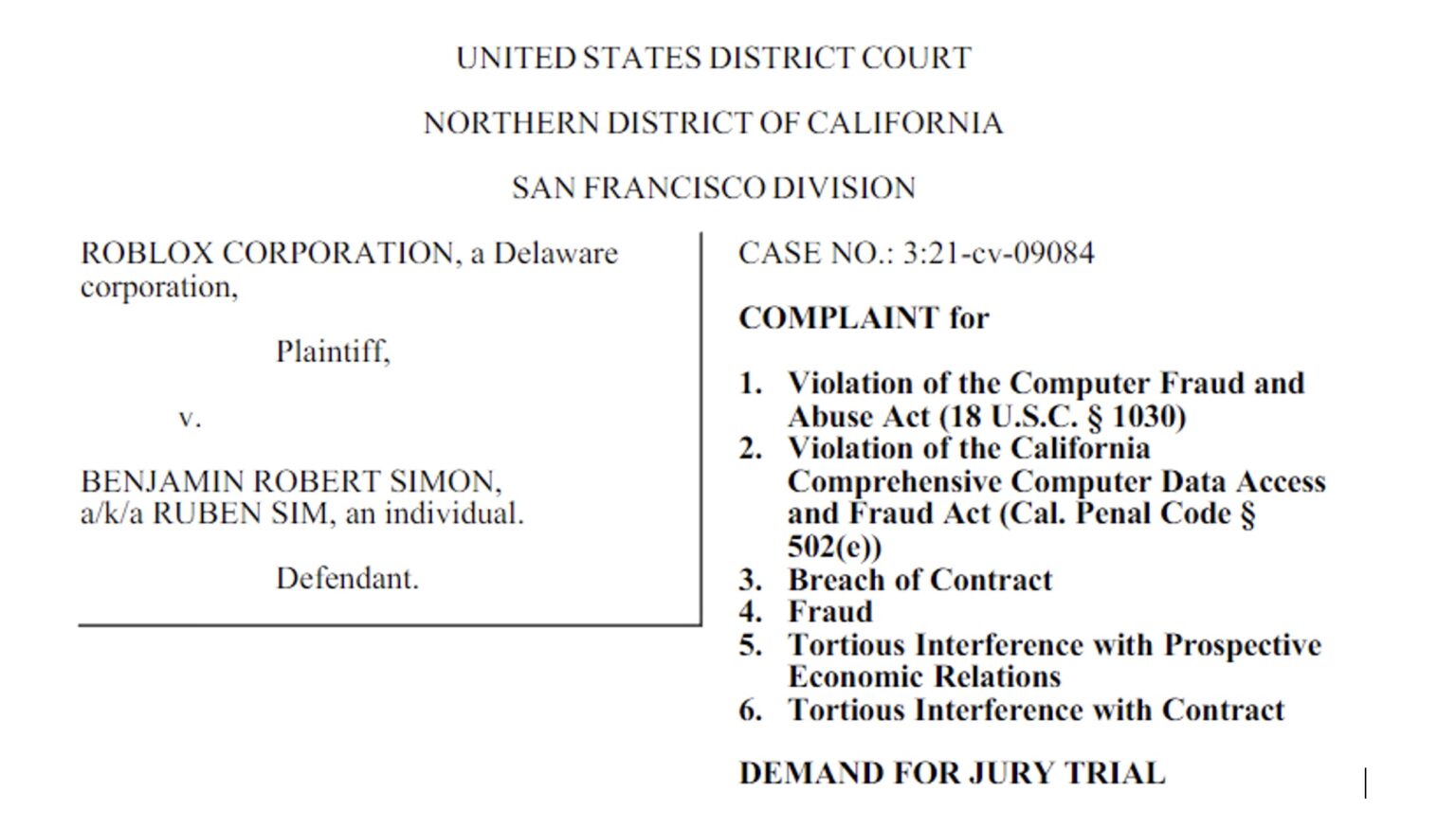 He is also accused of circumventing bans, engaging in harassment, uploading inappropriate images and games (which included an image of Adolf Hitler), and cyberbullying Roblox employees while encouraging his social media followers to do the same.
Roblox is seeking a sum of $1,650,000 to cover the costs in relation to this lawsuit and has also sued for injunctive relief preventing Ruben Sim from repeating these offenses. The latter has responded to the lawsuit, although he hasn't expressed his opinions on the matter yet due to the legal proceedings
Due to all the offenses committed in the past and recently and Roblox's legal firepower, it would be pretty hard for Ruben to get out of this situation without having to take responsibility for his actions.
What are your thoughts on Ruben Sim being sued by Roblox? Do let us know in the comments below!
For more Mobile Gaming news and updates, join our WhatsApp group, Telegram Group, or Discord server. Also, follow us on Google News, Instagram, and Twitter for quick updates.