This post was last updated on
Flaming Core, a game that came out at the starting of last year, is an arcade game for mobile devices. It's based on the concept of 'Bounce and Smash'. Published by Habby and released on the 25th of January, 2019, it's already surpassed 1M+ downloads. The game is quite fascinating in the sense that it turns out to be a little more than just an arcade game. Here in this Flaming Core Guide, we will provide you with all the tips to kickstart your journey in this fantasy world.
Flaming Core overview
It is built on the backdrop of a fantasy world full of hackers where our comrades have been hacked. It's now up to us to restore normalcy and bring back order into the world. In order to do so, players have to clear levels filled with nothing but a variety of obstacles all around with a player controllable orb called the 'Core'.
The graphics are quite impressive, futuristic themed, and the gameplay is equally lucid. The stages along with the obstacles, filled with neon colors are designed to make it feel as if it's a circuit that your core is trying to obliterate. The music used in the game is pretty catchy and fits the genre of EDM. There are a lot of levels and stages to clear in this game that can also be played when offline. The game is 'F2P' but contains ads that you can watch to get an extra life or double up your score.
Being an arcade game, the difficulty does rise up as the player progresses. Well, now let's get to the point; in this game, your mission is simple; destroy all the enemy obstacles. Today in this article, we will look further into how to win in Flaming Core.
---
1. Getting familiar with enemy bot attacks
There is quite a lot of different variety of bots placed over a wide range of levels. Different types of bots attack in a unique pattern. Some create a laser barrier, some fire mortars while others put out blades to kill you when you get close to them. It's important that players realize how to deal with these unique classes of bots. Some strategies to help you clear the stage in Flaming Core with ease and guide you to the next are as follows:
Barrier bots can't be destroyed. The best way to deal with them is to evade their dangerous mobile barrier, at all costs. It's not quite difficult to evade as these barriers move around in a fixed pattern.
To defeat the regular mortar firing bots, one can use the environment and non-lethal objects around to ricochet and destroy them easily.
Now comes the class of bots that might seem harmless at first but get real deadly when you get close to them. To defeat these bots you'll have to be pretty fast and make efficient use of the Bullet Time ability. Use it several times so that the bot finds it harder to predict your path of approach.
---
2. Mastering Bullet Time
The feature of slowing down the time known as Bullet Time allows the player to improvise and make sudden unpredictable moves to obliterate or evade the bots. To master this skill one has to really get used to the variety of bot classes as already mentioned above. It becomes very helpful if a player gets the idea of when a bot is about to attack. For this, there's also a circular bar enclosing most of the bots that indicate when the next attack is about to be performed.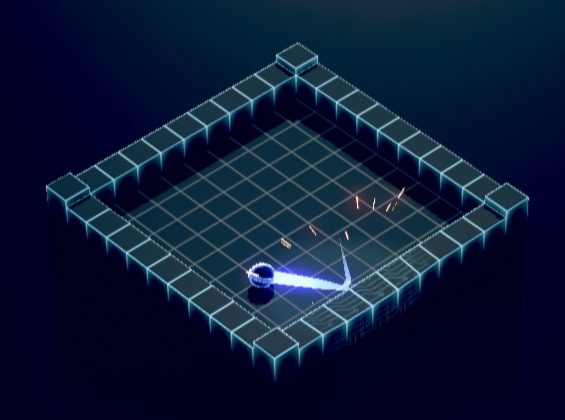 Knowing all this, the player can effectively use the Bullet Time in its truest sense to clear the levels. Bullet Time can also be used to hold up the play and let the bots make the first move. The bots are most vulnerable when they've just performed an attack. It's then that you speed up and go hit the bot head-on.
---
3. Handling the Robot
Every stage has around where the robot takes over from the core to destroy the bots. Now this robot is much more advanced than the core in the sense that it can perform Bullet Time as well as attack from long distance. It's not that difficult to clear up the stage when you are using the Robot but still, the following tips might serve to be useful to guide you into beating the robots in Flaming Core.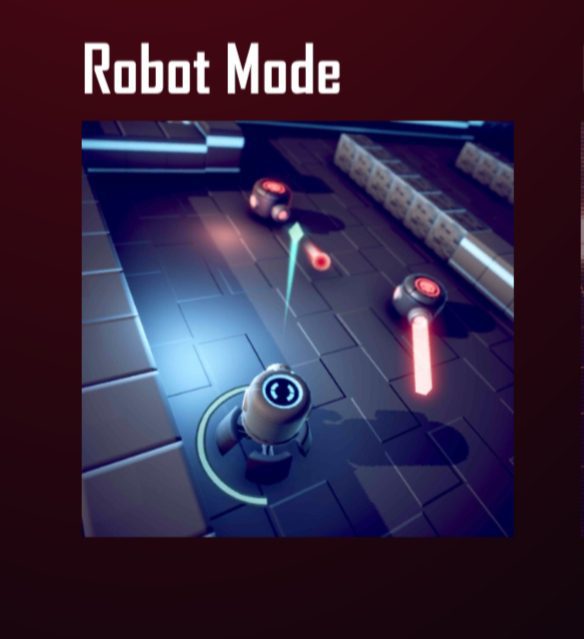 The robot can't perform ricochet, instead, it moves around like a typical robot in a mechanical sort of manner. Hence, don't move around thinking it'll have the same abilities as the core.
You need not get real close to destroy the bots as the Robot has a very powerful attacking skill that can blast off the bots from long range. On the contrary, getting close to the bots when using the Robot might be risky as the Robot lacks the core's speed, agility, and flexibility.
---
4. Upgrading your Core
Various upgrades can be made to the core that offers unique attributes. Check out all the different skins from the in-game store. You can buy these skins with green cubes. These skins make it easier to clear the levels without losing that many lives. Visually, they look pretty awesome too with the cores glowing in vibrant neon colors.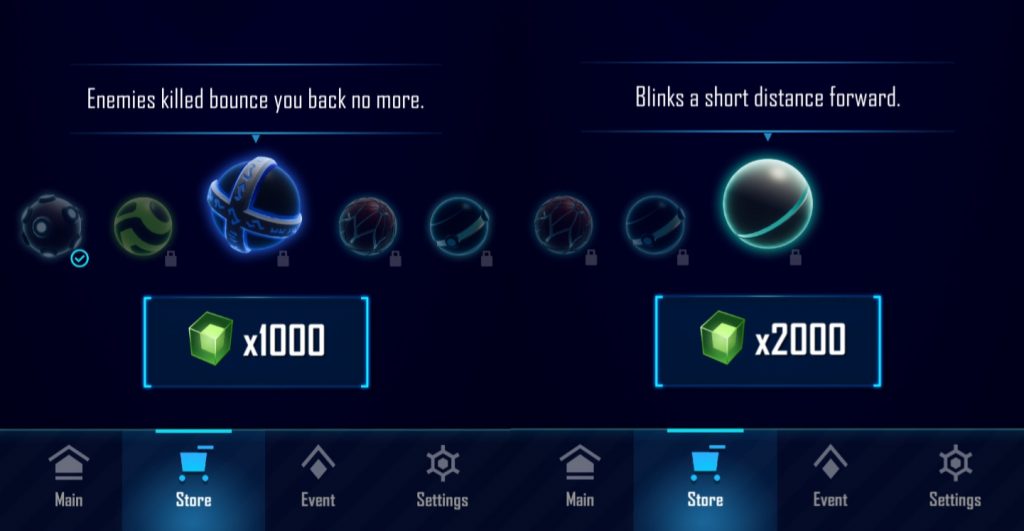 One skin that is not that expensive and a good value for the amount you pay is the one that makes enemies not bounce you anymore when you hit them. Talking about the strongest skins, there's one that costs 2000 green cubes, it can make your core blink a short distance forward. This can be of crucial use when you're being contained by attacks from almost all the directions
Other than core skins, you can also buy Trail Skins. Purchasing a trail skin will leave a trail wherever the core goes. These trail skins don't contain any boosts and are merely there to add to the aesthetic pleasure of playing the game.
---
Did you find the Flaming Core Beginners Guide helpful? Let us know in the comment section below!
For more Mobile Gaming news and guides, join our WhatsApp group, Telegram Group, or Discord server. Also, follow us on Instagram and Twitter for quick updates. And, feel free to join the discussion at our Subreddit.