Entering almost the penultimate stage of the season, there are only 5 game-weeks of FPL remaining. Now that the fantasy managers know they need to do some serious planning in order to have a better finish, here are some differential options for them to boost their ranks. After the end of FPL 2021/22 Gameweek 33, there has been a lot of share of points with the premium assets delivering huge points. In this FPL Gameweek 34 Differentials 2021/22 guide, we will be looking at 5 Fantasy players, who could become future transfer targets, carrying their good run.
These assets are not only expected to carry on their good form but also their cheap prices and low ownership make them have a place in our piece. After a long chain of GW33 events, the GW 34 would be held with Chelsea and Manchester United getting the DGW. This piece contains 5 players who can be decent differentials for your teams, hence do read till the end.
FPL Gameweek 34 Differentials 2021/22
1. Fraser Forster (Goalkeeper) – 4.4 Million
We seldom keep goalkeepers in our differentials list. However, with the performance, he showed against Arsenal, no doubt he can be a starter GK for your team. As said, in case he is on the team's bench, do start him for this week. He has to face a Brighton side, who have been the 3rd worst team in this season's PL in terms of goal scoring.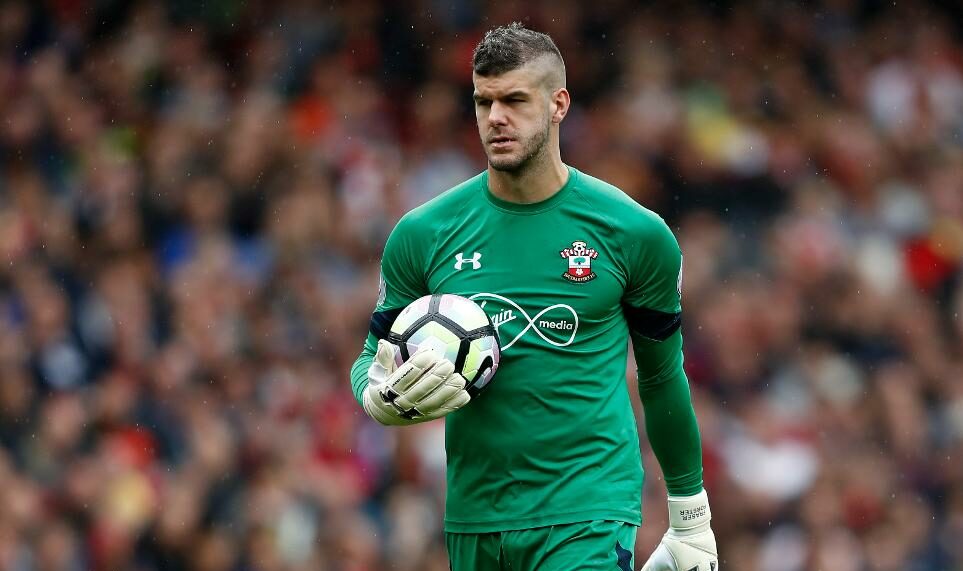 Southampton has three games with a fixture difficulty rating of 2 in a row. Also, he has saved 75 shots towards his goal, out of a total of 107 shots. Besides the 70.1% save percentage, he has a PSxG of +1.3. The positive PSxG denotes he has been lucky or has quite ably saved shots towards his goal so far in the PL.
2. Jack Harrison (Midfielder) – 5.5 million
The post-Bielsa period hasn't been much disastrous for the Yorkshire club. Now on a 4-game unbeaten run under Jessie Marsch, they face Crystal Palace next. With 26 points in the past 3 game-weeks, Jack Harrison has been one of the main contributors to the team's performances. His npxG+xA of 0.25 per 90, and 3.05 SCA per 90 surely look impressive.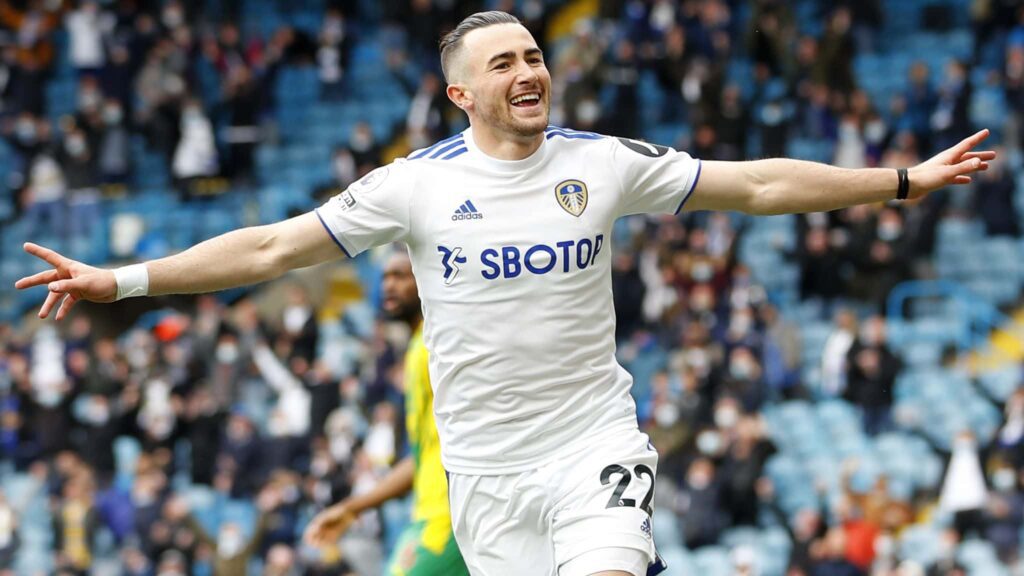 Harrison has 1.46 shots per 90 and has provided 3.5 crosses per game. Having said all such stats, do try to have an in-form Leeds asset for cheap in your team, with Harrison surely a differential alternative. Lest we forget to mention, he is the most in-form midfielder in the game, after Son.
3. Bruno Guimarães (Midfielder) – 4.9 Million
The King of GW 33 with 20 points, Bruno Guimarães can be another choice, as the Magpies face Norwich. With 0.41 npxG+xA per 90, the Brazilian surely looks promising now. Besides, the 2.14 SCA per 90 further makes him a tempting choice.
Furthermore, his recent form of 6.0, alongside only a mere 0.8% of ownership, perfectly justifies the definition of a differential. Managers can count on Bruno as a differential for sure based upon the things stated.
4. Francisco Trincao (Midfielder) – 5.6 Million
Wolverhampton Wanderers were supposed to play against Manchester City in the previous gameweek but the game got postponed due to fixture congestion on Manchester city's end. Trincao is an interesting talent from the Wolves side, coming at a price of just 5.6 million euros, and being selected by only 0.3% of all FPL managers playing the game.
The Portuguese international has scored one and assisted one goal in the premier league so far coming from a non-penalty expected goal tally of 3.0 and an expected assist count of 1.2. He has also contributed to 36 offensive reactions which either led to a goal or a shot on goal.
Besides, he has an astounding 78.1% pass completion accuracy with 5.36 progressive carries every 90 minutes of football in the premier league. Also, he averages 6.46 progressive passes received per 90 minutes of action and 2.13 progressive passes from his boots. This interesting and exciting talent can well become a potential differential option against relegation battlers and manager-less Burnley, looking to seal three points in the bag for the Wolves side.
5. Jordan Ayew (Forward) – 5.8 million
Crystal palace's run in the FA Cup ended in the semi-finals against Chelsea, followed by a shocking defeat against Newcastle. But in the 34th game week of the English premier league, they are now up against relegation battlers Leeds United. Jorden Ayew, playing at the right-wing of the Palace attack, has already played 1766 minutes in the league.
He was out of the starting 11 against Newcastle but was brought in immediately at the 30th-minute mark. He also started in the previous two encounters in the league, so he can well be trusted with adequate game time under Vieira' eagles.
In the 28 matches played so far he has scored two goals and assisted thrice from an XG of 2.9 and XA of 2.2. In the league itself, he has contributed towards 42 offensive actions that either led to a goal or a shot on goal. He averages almost two shot-creating actions per game and 6.28 progressive carries per 90 minutes of football.
He also receives 4.31 progressive passes in the opposition's final third. With 68 total points scored so far, Jorden Ayew comes at a cost of 5.8 million. He is selected by a mere 1% of total teams playing the fantasy premier league and has the full potential to become a differential option for gameweek 34.
What are you waiting for? Setup your squads and join our very own FPL 2021/22 Fantasy League through this invitation code ehvefg or join from this link and win exciting cash rewards for absolutely free.
Did you find our analysis on FPL Gameweek 34 Differentials 2021/22 useful? Are you considering anyone from here? Drop your comments in the comment section below!
For more Mobile Gaming news and updates, join our WhatsApp group, Telegram Group, or Discord server. Also, follow us on Google News, Instagram, and Twitter for quick updates.