Cars or vehicles are the most important thing in a game like PUBG Mobile/BGMI or Battleground Mobile India. This is because the maps in the Battle Royale are vast and to reach one place to another without being spotted by the enemy, vehicles can provide an advantage. Vehicles provide coverage and most of the time, it transports a player from one place to another safer than a player running in an open area. However, there are many vehicles in the game but if a player doesn't know about them then it might be difficult for him to choose the correct vehicle at some point in time as there could be 2-3 different vehicles and he might get confused. Therefore, here is the complete guide for all the vehicles present in BGMI.
BGMI Vehicles Guide
1. UAZ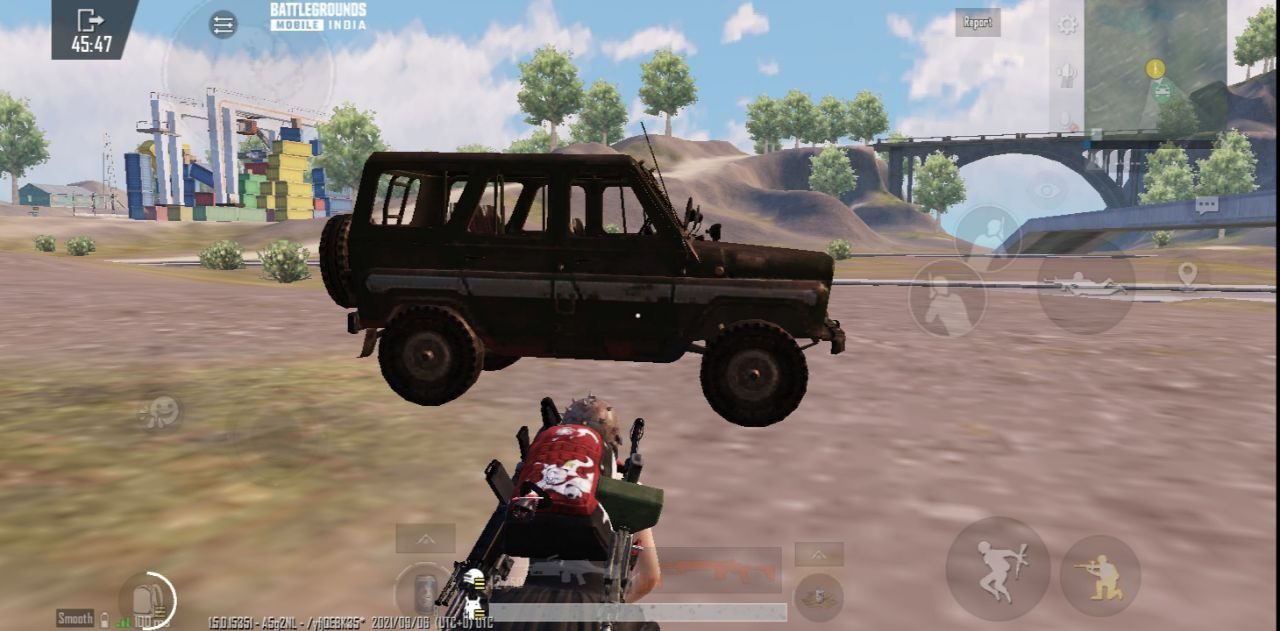 The UAZ is the toughest car among all the other vehicles in BGMI. This car has three variants one is UAZ with a decent roof, the other one with an open roof, and the third one with a less effective roof. The one shown picture is the perfect one. It is hard to destroy it and this one provides a good cover to the user. Also, it has a quite bearable speed and it can take four players with it.

2. Tukshai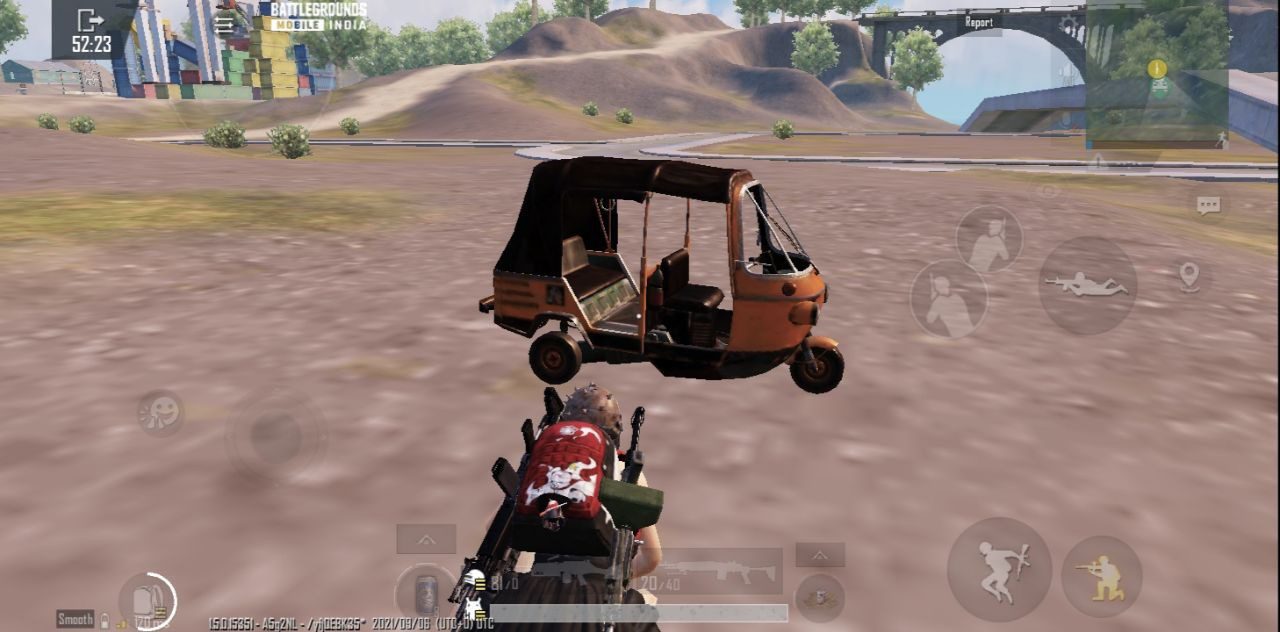 The Tukshai is a three-seater vehicle for players who play the map, Sanhok. This vehicle is exclusively for that map. However, the map is small so players don't get many chances to use it but if we talk about its speed then it is less as compared to the other vehicles in BGMI.
3. Jet Ski
The Jet Ski is a vehicle exclusively for traveling in the water bodies. It can be found near the banks of vast rivers. It can be found in those maps that have water bodies to travel. Also, it can carry two players with it and it is the fastest vehicle among all the other vehicles, in water.
4. PG-117
The PG-117 is a long size boat for the large water bodies of BGMI maps. It has no cover or any roof so if an enemy spots it with players and he has a good scope then the players might be shot dead. But, the vehicle is good as it has a high HP and it is difficult to destroy the vehicle. It can be found near the banks of the water bodies. Moreover, it can carry four players with it in the water.
5. Monster Truck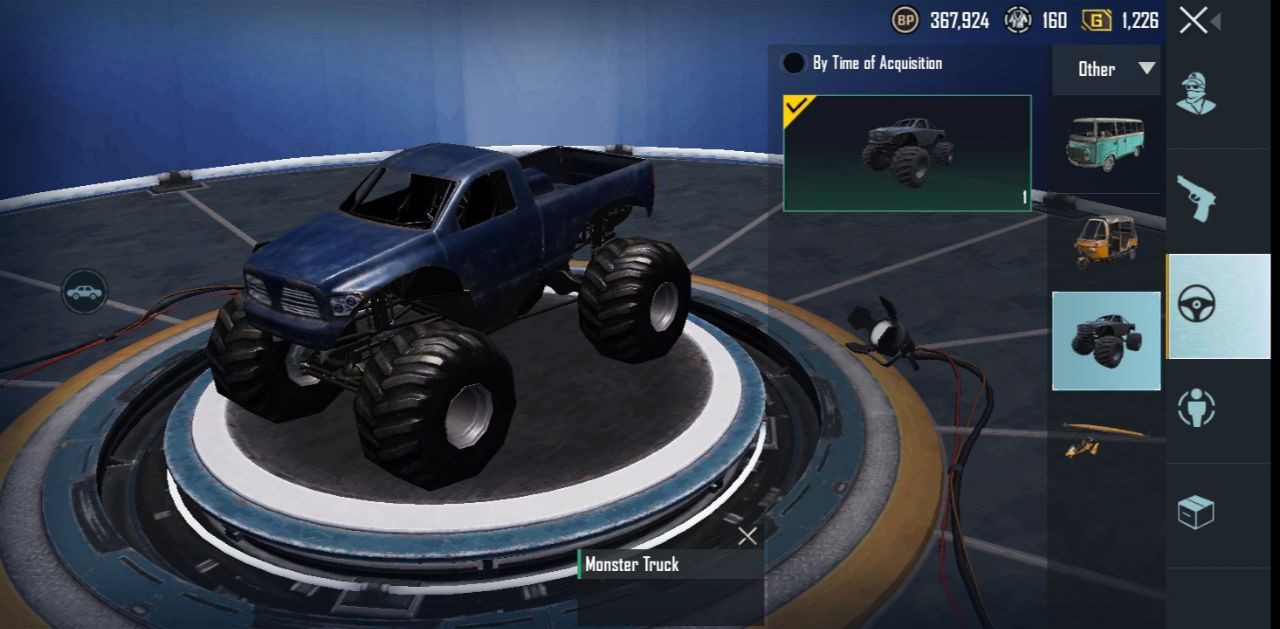 The Monster Truck is the heaviest and the toughest vehicle in BGMI. It is solely for the Livik map of BGMI. It is difficult to destroy this vehicle and it also has a good speed. Furthermore, a player can drive it on-road, off-road, or on mountains. This truck is the best one for any terrain.
6. Motorcycle
The motorcycle is one of the fastest vehicles in BGMI. It is two-seaters and has a satisfactory speed. This vehicle can be destroyed easily but to destroy it, an enemy needs to have a hold on it.
Furthermore, the motorcycle has less HP and it isn't much preferable as the player sitting behind the driver cannot-operator guns except one or two specific guns. This vehicle can be found on all maps in BGMI
7. Mirado
The Mirado is another fastest cr among other cars. The reason could be because it is available in Miramar and Miramar is the largest map in BGMI. This vehicle is hard to destroy as it has a good HP but it also has a flaw.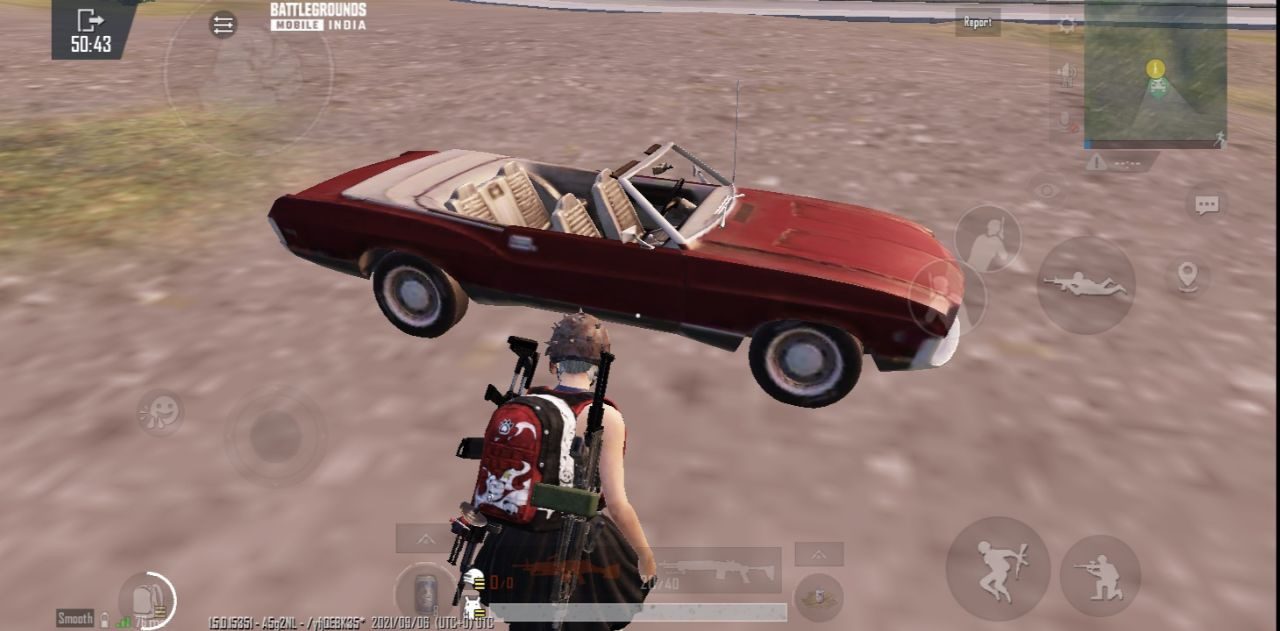 The flaw is that it can not run faster off-road but on road, it is a beast. This car cannot provide much cover to the head as it doesn't have a roof.
8. Mini Bus
The Mini Bus is exclusively for Miramar players. This beautiful small bus can carry six players with it but in BGMI only four players can make a squad. So, maybe two extra seats are for giving a lift to enemies. Anyways, it is a bus with less speed but reasonable HP. It is certainly not for off-road rides as it can lose its balance there.
9. Buggy
The Buggy is a vehicle that is open from the roof side and it can carry only two players. The vehicle can be found near the road so it is recommended to the players that they should look for it while running near a road.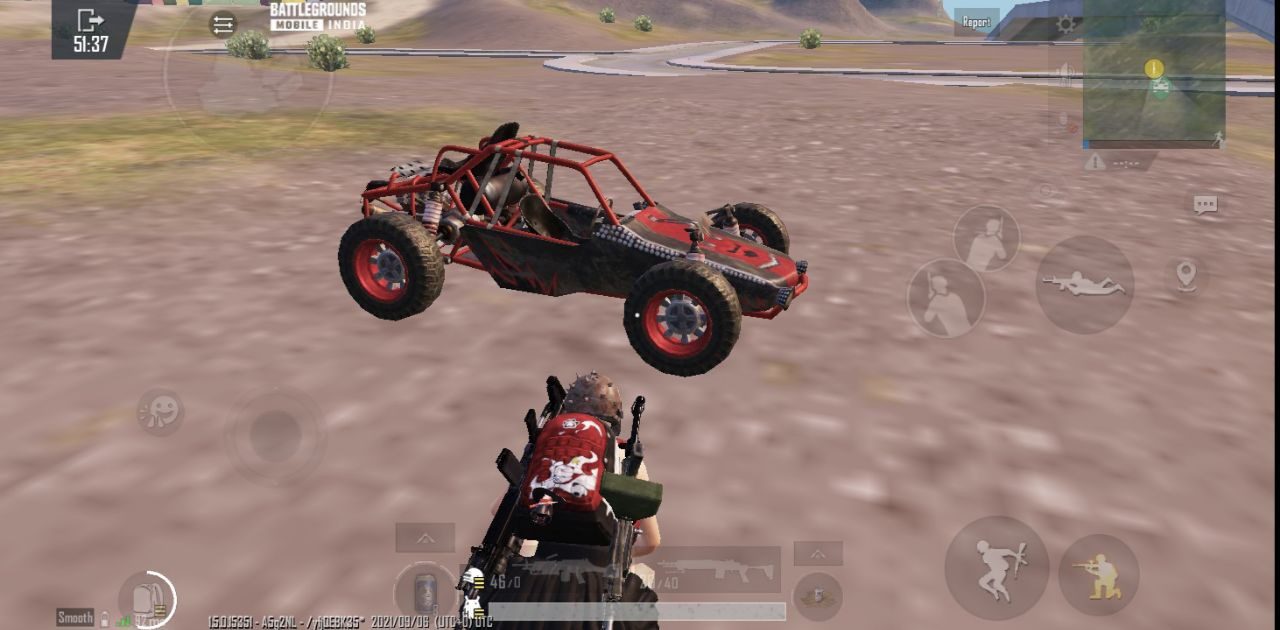 Also, Buggy is the most popular one among all the vehicles and it can be found on any map of BGMI. Moreover, Buggy can be destroyed in a few bullets but it has a reasonable speed so it is tough to catch it.
10. Scooter
The Scooter is a two-seater vehicle in BGMI and it has less speed than the motorcycles available in the game. It has less HP but it can be used off-road as well as on-road. But it is much better on-road than off-road.
11. Dacia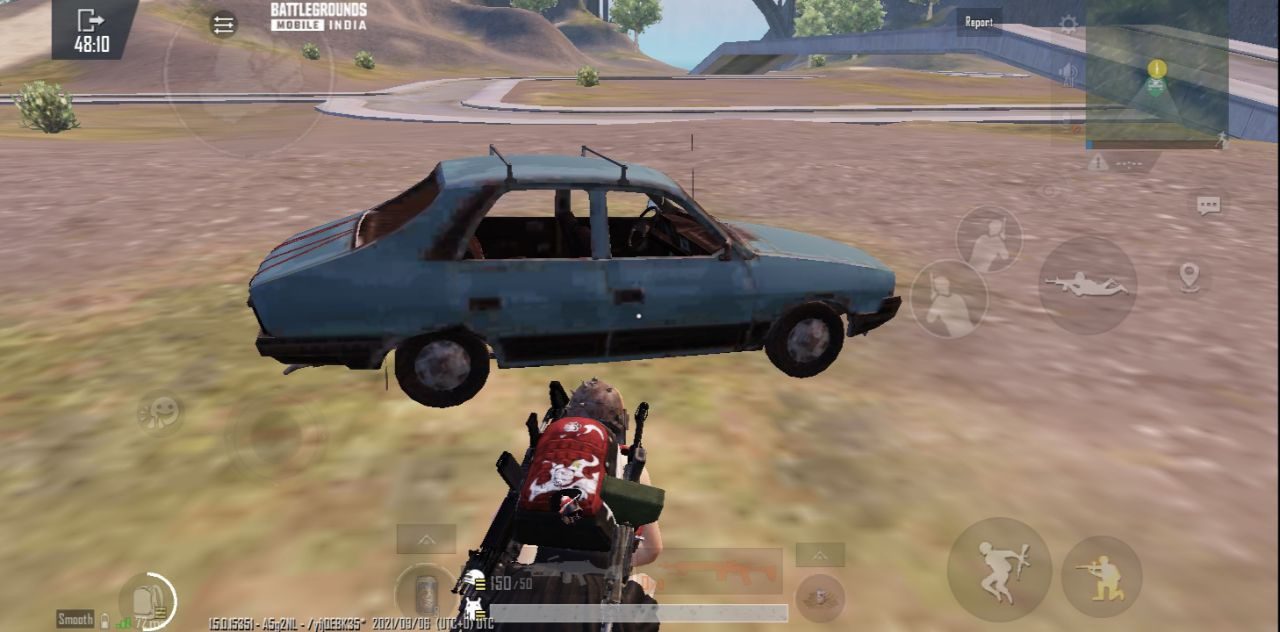 The Dacia is yet another most popular car in the game. Almost every player prefers to choose a Dacia as it is small and has good speed. Dacia has four seats and its roof is covered. It takes less ammo to destroy it as compared to a UAZ. But, it is faster than the tough car, UAZ. Also, a Dacia is a bit difficult to handle off-road but on-road, it runs faster than a UAZ.
12. Coupe RB
The Coupe RB can be considered as the worst vehicle among others. But, it can be useful when the blue zone is just behind the player. This car has less speed and less HP than UAZ or Dacia. It can carry only two players. Also, this car has some bugs, maybe because it is a new one in the game. But, this car sometimes makes players vulnerable to enemies as this car is a bit difficult to handle off-road.
13. Motorcycle w/ Sidecar
There is one more motorcycle in BGMI just like the original one but this one has a seat for the 3rd person too. So, this one is a three-seater motorcycle and three members of a squad can sit on it.
Moreover, most of the players in BGMI hate this bike as it is difficult to control it because of the third seat attached to it. This vehicle speed is also slow as compared to the two-seater bike.
14. Pickup
If a player is unable to find a good off-road vehicle among so many other vehicles then Pickups are there to satisfy the players. There are three pickup trucks in the game.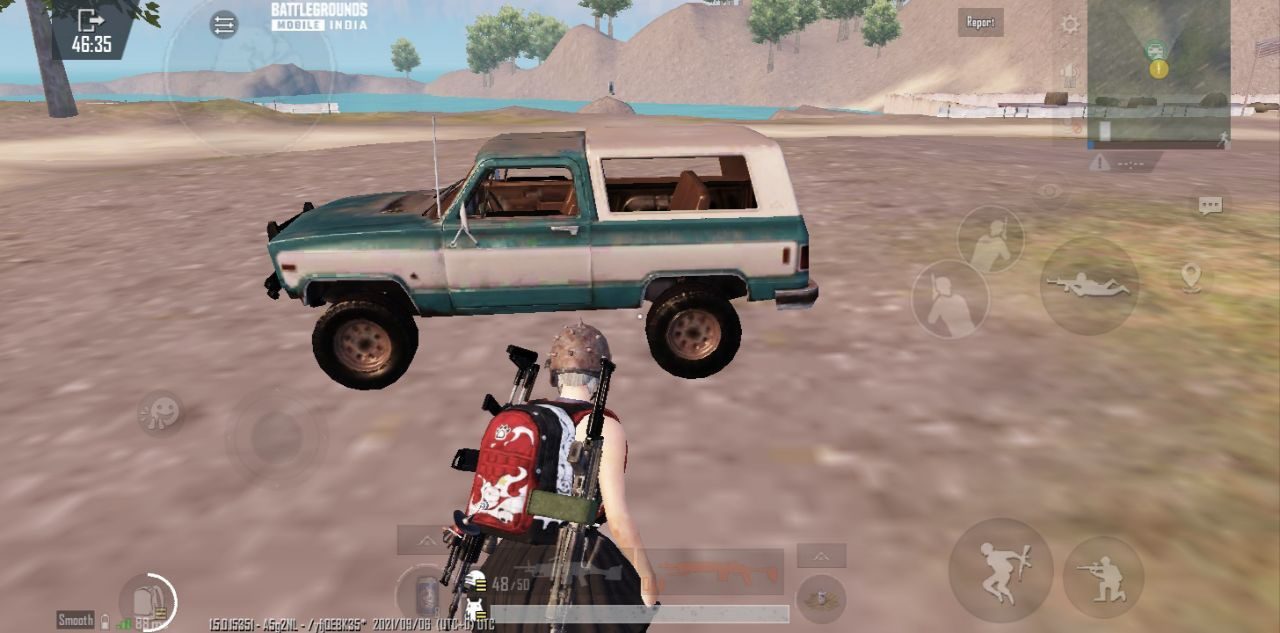 Pickup Trucks are the trucks that are best for off-road rides. It can reach its best speed there but on road, it isn't that fast. Also, if enemies spot these trucks then they may destroy them as they have less HP compared to others.
15. Rony
The Rony truck was not there for all the seasons of PUBG but it is available in the brand new BGMI. It is also a pickup truck and it is also the best one to be taken off-road. This model can be found in Shanhok only and can take four players with it.
We hope this BGMI Vehicles guide will increase your gameplay experience.
That's all for today's PUBG Mobile/BGMI Vehicles guide. If you find this PUBG Mobile/BGMI vehicles guide helpful, feel free to ask any questions in the comments section below,
For more Mobile Gaming news and updates, join our WhatsApp group, Telegram Group, or Discord server. Also, follow us on Google News, Instagram, and Twitter for quick updates.