Dragon Quest Tact is a tactical RPG from Square Enix and it has officially released worldwide after the announcement made in late 2020. Dragon Quest Tact has first released exclusively in Japan some time ago, then a global release date was announced for both Android and iOS last year. Pre-orders and Pre-registrations didn't take long to go live and drew players in after the release date was confirmed.
In Japan, it has over 10 million downloads. Fans located outside Japan were unable to access the game until now. The game is free to download on iOS and Android after its worldwide launch today.
---
Bringing happiness for the RPG lovers with the classic gameplay
The global gaming community is full of players who enjoy role-playing games. The game is based on the Dragon Quest series for mobile platforms and features turn-based combat and encounters with enemies from the series on a grid-based map. With a first-hand experience on its gameplay and while it meets our expectations mostly, it failed to suffice many players who had high hopes for the full release.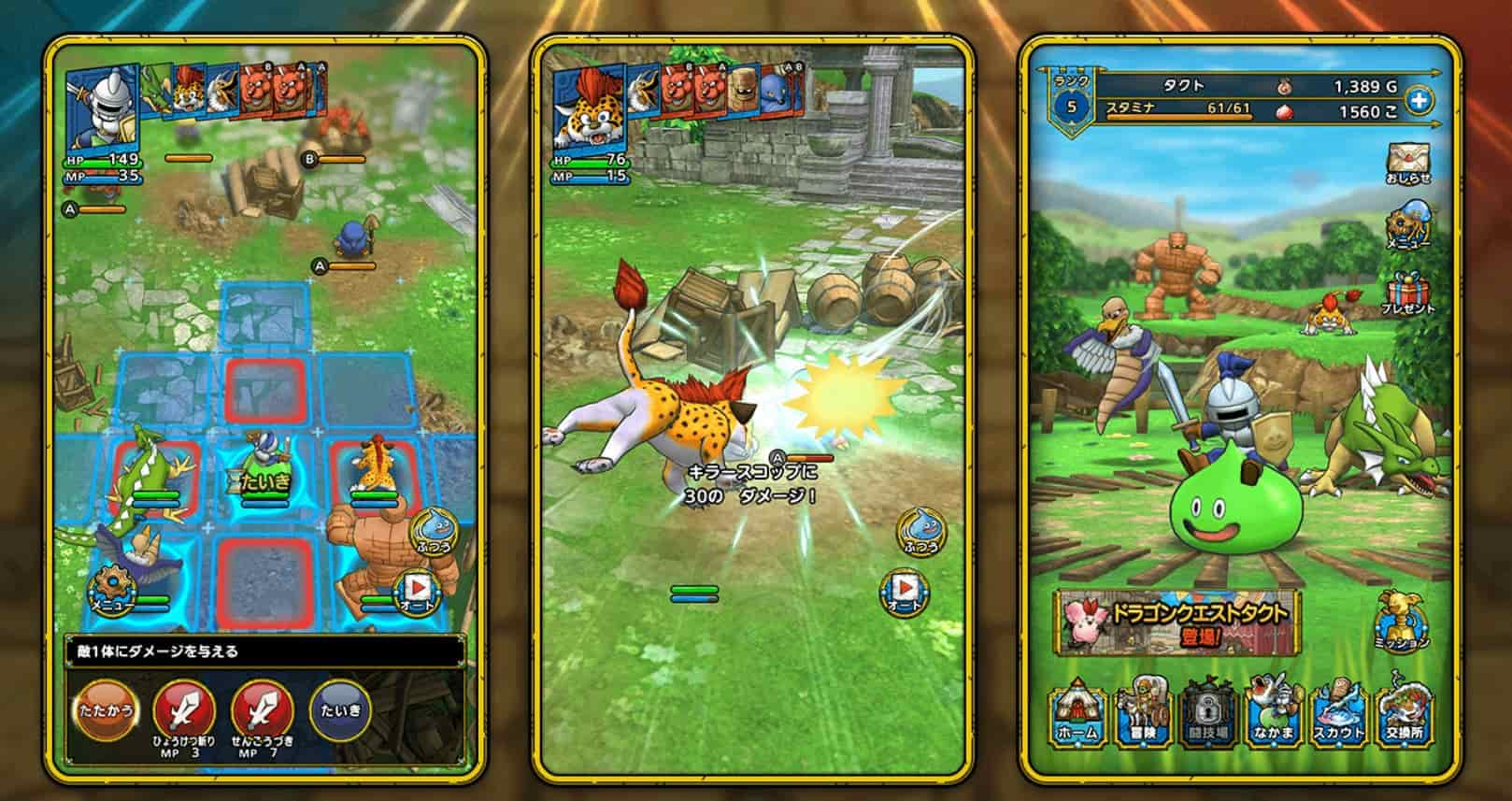 It seems Square Enix did not exactly deliver as expected with Dragon Quest Tact. The game takes place in the iconic universe of the same name, where you embark on an epic journey to diminish the evil plagues from the world of Orchestra and join forces with familiar monsters from the series.
---
Head over to the Play Store and App Store now!
The game is free to play and it also includes an optional paid subscription called the Passport. The Passport includes battle speed boosts, an additional +1 to EXP quest and gold quest attempts, and more. The game servers went live at 14:00 PST today. The Japanese version of Dragon Quest Tact remains available in Japan and the English version is now available worldwide. Dragon Quest Tact is now accessible on Android devices on the Play Store and for iOS devices on the Apple Store.
---
What are your thoughts on Dragon Quest Tact has now released for Android and iOS? Let us know in the comment section!
For more Mobile Gaming news and updates, join our WhatsApp group, Telegram Group, or Discord server. Also, follow us on Google News, Instagram, and Twitter for quick updates.