HoYoLAB (owned by miHoYo) is a website that serves as a place for Genshin Impact fans to interact with each other and the developers. It is also the means of official communication from miHoYo. It boasts of various features like the "The Battle Chronicle" and the Daily Login page. "The Battle Chronicle" is a great feature to see all information regarding exploration, characters and previous runs in the spiral abyss. miHoYo has recently launched the mobile application of HoYoLAB on Android devices and iOS devices, to cater to the needs of Genshin Impact fans.
HoYoLAB Webpage: Repeated logins were required
Meanwhile, getting any free rewards in a gacha game is one of the best feelings. Travelers must visit the HoYoLAB page frequently. The problem is that to get access to all this, players need to step out of the game and visit the webpage. This process was cumbersome because it has to be repeated day in and day out. Additionally, players do not get notifications of any sort regarding the daily login. This leads to the travellers missing out on the rewards.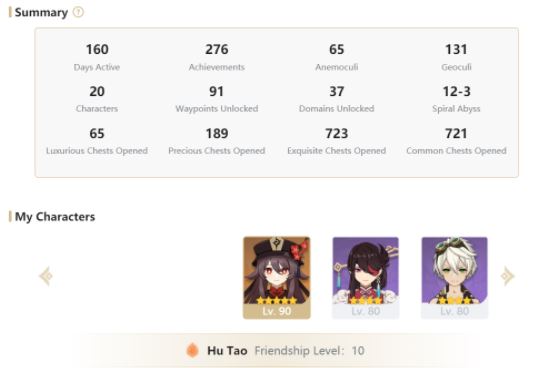 Simplifying the process to obtain daily rewards and access web events makes the gameplay experience enjoyable for players. It helps to solve the problem of miHoYo has come up with the launch of an application named after the website.
Features of HoyoLAB in Genshin Impact
Teyvat Interactive Map
A map that marks locations of resources, monsters, waypoints, chests, domains, ores, wood for furniture, oculi, and local specialties from Liyue and Mondstat. The map allows you to sync pins from in-game without any hassles.
Access to Web events
Accessing the web events in the app is a welcome change. The experience of playing Mysterious Voyage (the current web event) was very smooth and far more enjoyable than playing on the browser.
Official events and notices tab
Getting all the details about new events, patches at one click will ensure players getting all the necessary information.
Check-in/Daily login
The ability to claim daily rewards in the app with support for notification means players won't miss out on rewards. Also, it will enable players on mobile devices to get access without using a laptop/desktop.
Battle Chronicle
Battle Chronicle logs all the runs from the previous and the current lunar phase. This information will help to better strategize spiral abyss attempts.
This app is a game-changer since it provides all the things a player requires in one place. This is an official app developed by miHoYo and not some third-party fan-made app therefore there will always be great support provided. The interactive map and web event both work great. To conclude the app is an amazing utility tool with a small storage requirement and new features can be expected with future updates.
About HoYoLAB
HoYoLAB is a free app that basically does everything the desktop site does and more. It is available both on Android and iOS devices. It is an amazing app for the Genshin Impact aficionados to engage with other players of the community. There is a lot of offers ranging from fanart, cosplay to guides on building characters or beating specific enemies. Some people have reported being unable to access the Desktop app using the old links after the launch of the app. Rest is assured that this was only a minor bug and has been resolved. These players prefer to use the browser which is not a need to worry about. If you are still facing problems, visit this article for possible solutions.
What is your opinion on the fact that Genshin Impact has launched HoYoLAB for Android and iOS devices? Mention your thoughts in the comment section below!
For more Mobile Gaming news and updates, join our WhatsApp group, Telegram Group, or Discord server. Also, follow us on Instagram, Twitter, and Google News for quick updates.