In their most recent major announcement, Tencent has announced the rebranding of their cloud gaming venture from 'Tencent Xianyou' to 'Tencent Pioneer'. It came with certain upgrades to the brand in order to enhance the experience for the users and to create an interactive entertainment environment.
Cloud Gaming: The future of gaming
Cloud gaming is a type of online game service that runs the games on a remote server that is streamed directly onto the user's device, whatever they might be using. To put it more simply, the game will be played from a cloud platform unlike the game running on a local device such as a mobile or a PC. Cloud gaming thus is a futuristic form of gaming bound to make it easier on the device and eliminate drawbacks such as RAM occupation.
Tencent Pioneer aims at improving the gaming experience to a great extent
It has been defined as the new gaming venture for gamers with cutting-edge experience and technological exploration. There will be more game options to choose from and also smoother gameplay on any device. Tencent Pioneer, a part of China's Tencent Holdings Ltd. is the one responsible for the task of developing, distributing, and creating the cloud game matrix in China.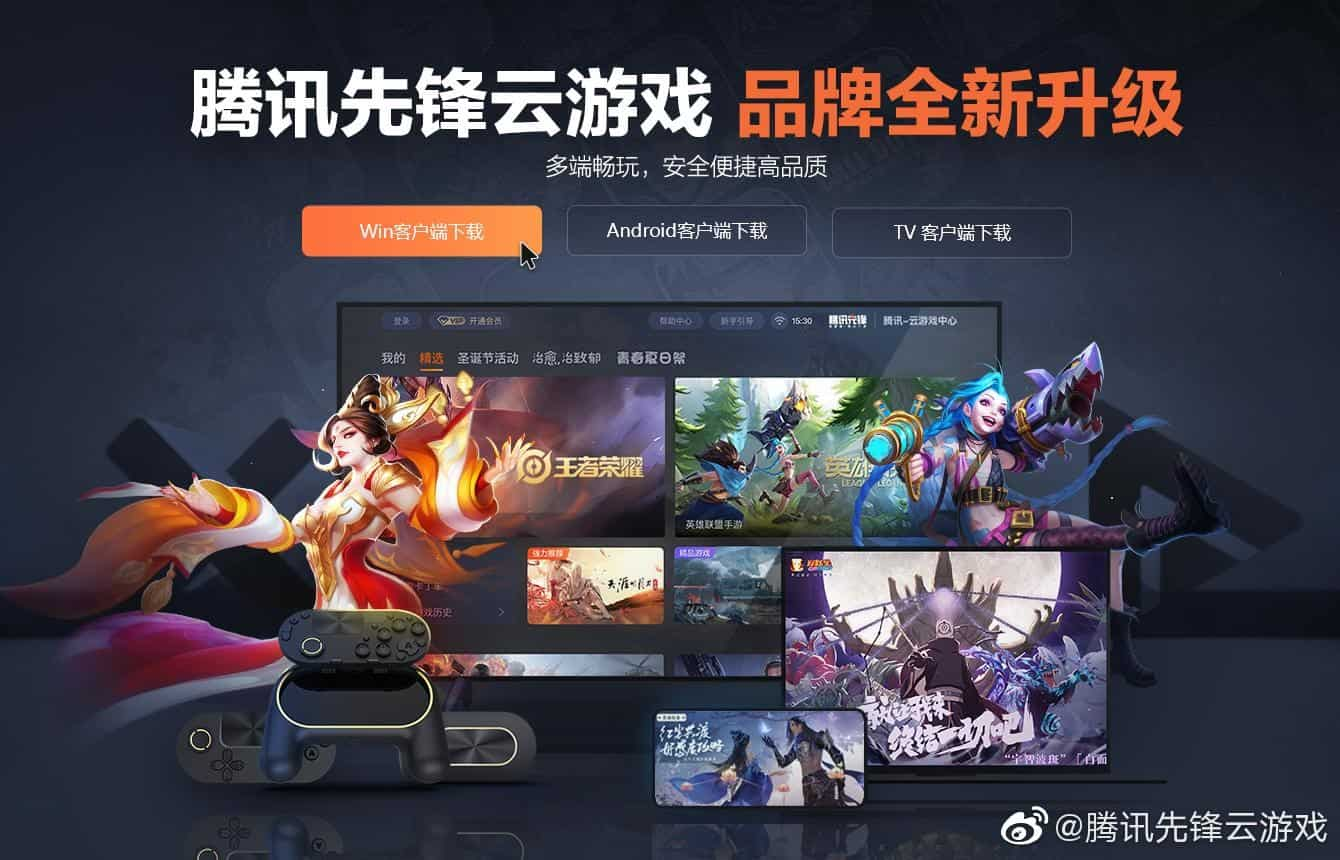 On the 11th of January, 2022 Tencent Pioneer got rebranded and came with a cloud game matrix consisting of more than a hundred top-of-the-chart games such as Honor of Kings, League of Legends: Wild Rift among others.
The venture will allow a game to be played on various platforms, such as mobile games could be played on a television with Tencent providing targeted solutions to solve the big screen interactions for the game. They are also launching entertainment kits targeted for MOBA, FPS, and other mobile games, further pioneering the use of large-screen devices.
Tencent Pioneer is a step towards cloud gaming industry
Tencent Pioneer is a big step in making cloud gaming mainstream and is supposed to help the gaming industry transition into the more futuristic cloud gaming industry while actively providing a base for its development. Henceforth, Tencent Pioneer will only delve further into the plan, and being a global company, they're surely bound to bring their futuristic ideas outside of China as well sooner or later.
For more Mobile Gaming news and updates, join our WhatsApp group, Telegram Group, or Discord server. Also, follow us on Google News, Instagram, and Twitter for quick updates.