We have already passed through the three-fourth of the season, and ups and downs on the league table as slowed down, teams are trying to focus on their league table position to qualify for the various tournaments and to avoid relegation. After the end of FPL 2021/22 Gameweek 32, there has been a lot of share of points with the premium assets delivering huge points. In this FPL Gameweek 33 Differentials 2021/22 guide, we will be looking at 5 Fantasy players, who could become future transfer targets, carrying their good run.
Apart from the popular picks, there are quite a number of players, who have impressed over the weekend with points and underlying stats. The onset of good fixtures along with their form can really turn them into good replacements for the underperforming assets of the fantasy team. All the managers are trying to stabilize their teams with suitable options before the price hikes. The GW33 would be a long affair and would be running for almost a week. However, these 5 players surely would have very low ownership and would be pivotal in bringing in decent points. The players chosen are based upon their fixtures and recent form, so do read till the end.
FPL Gameweek 33 Differentials 2021/22
1. Alex Telles (Defender) – 5.1 Million
The doubts surrounding Luke Shaw's possible injury might see the Brazilian left-back play for the Red Devils for a while. His npxG+xA is 0.12 and has provided 3.25 crosses per match. Selected by only 0.9% of fantasy managers, he still hasn't had much of a season this. However, with a home game against Norwich to come, he might have something yet to show for it.
Some might also consider the double gameweek Manchester United has to be resourceful, however, do keep in mind the 2nd game would be against Liverpool. Hence, expect decent returns from this team's assets, and maybe him. The top-4 race would demand the best out of United's players. Telles with 1.2 key passes per game and around 1.35 touches inside the opposition's box per 90, might be a decent differential choice, hence.
2. Fabian Schär (Defender) – 4.4 Million
Newcastle United faces Leicester City and Crystal Palace in the 33rd game week of the English premier league. Newcastle, who was once on the verge of a relegation battle, is now sitting comfortably 10 points clear of the bottom three.
Fabian Schär can actually prove to be a very effective differential option in this gameweek as he is currently selected by a total of 3.8% of global FPL users. He is priced at 4.4 million euros and has accumulated a total of 76 points in the FPL season so far.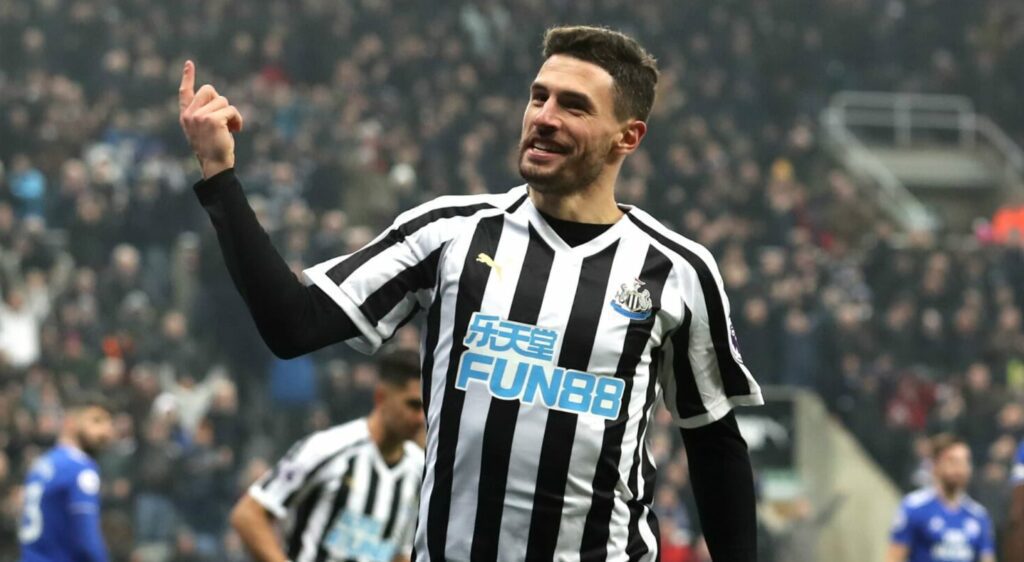 The Swiss has scored twice and assisted twice from an average npxG + xA of 0.09. Furthermore, the Magpies' defender also averages 1.79 progressive passes per 90 minutes of football and almost 2.5 progressive carries every game. His statistic of 0.2 progressive passes received in the final third and clean sheet points to his name in the last game week puts him in our rundown of potential differential options for the gameweek 33.
3. Bryan Mbeumo (Midfielder) – 5.2 Million
Probably the only non-DGW choice on this list. However, the recent form of the Brentford midfielder is too good to ignore. With an accumulated 30 points in the past 4 gameweeks, the Frenchman is in a sensational form. Brentford faces Watford away from home, but with their current form, the Bees look more dangerous than the Hornets at the moment.
Besides an xG+xA of 0.44 per 90, he has 15 goal contributions this season to boast about. One of the most in-form mid currently in FPL (9.0) Mbuemo, is owned by only 1.5% of managers and costs only around 5.2m. Additionally, he has 1.1 key passes per game besides having 2.30 SCA per 90. If managers think aside from the DGW factor, Mbuemo can be a very good differential choice for this week.
4. Harvey Barnes (Midfielder) – 6.6 Million
Harvey Barnes had a pretty inactive first half of the season in the premier league in terms of goal contributions for Leicester City, but the right-footed English midfielder has currently started to fire for the foxes in the last few gameweeks barring the last two games.
Barnes can well be an effective potential differential option in GW33 where they play Newcastle United and Everton football club in a double gameweek fixture. The youngster is selected by just 4.2% of global FPL managers and is almost one of the finest goal threats in the team now, so he can actually be a very good pick at just a 6.6 million price tag.
He has accumulated a total of 91 points so far with 3 goals and 8 assists, an average npxG + xA of 0.41. Besides, he also averages 6.62 progressive passes received in attacking play with massive 8.8 progressive carries each game and 3.05 progressive passes recorded. Alongside all of these, Barnes accumulates almost 3 shot-creating actions each game, which leads to a goal or at least a shot on goal.
5. Chris Wood (Forward) – 6.7 Million
With a double gameweek against Leicester City and Crystal Palace both to be played at home, Newcastle players are the ones to watch this week. Especially their center-forward Chris Wood can capitalize against the leagues' two leaky defenses. The New Zealander currently has a form of 4.3 as per FPL due to his 9 points in the last match against Wolves.
Besides, he has had 1.7 shots per game this season, on top of 0.7 key passes per game. With only 3.3% ownership and a game against Norwich after this DGW, he can be considered a differential choice. Additionally, an xG+xA of 0.30 and 1.70 SCA (shot-creating actions) per 90 is what he has to show.
What are you waiting for? Setup your squads and join our very own FPL 2021/22 Fantasy League through this invitation code ehvefg or join from this link and win exciting cash rewards for absolutely free.
Did you find our analysis on FPL Gameweek 33 Differentials 2021/22 useful? Are you considering anyone from here? Drop your comments in the comment section below!
For more Mobile Gaming news and updates, join our WhatsApp group, Telegram Group, or Discord server. Also, follow us on Google News, Instagram, and Twitter for quick updates.