Ranking in Free Fire is just like any other series of battle royale games, with the one key difference being the rewards of the ranks you reach. In Free Fire, these tiers start from Bronze and end at Heroic which is pushed further to Grandmaster, if you're up to the task. Since this, no easy task, each player is given rewards, one of these always being Rank tokens. This article will go into what are these Rank Tokens and tips on how to obtain them quickly in Free Fire.
What are Rank Tokens in Free Fire?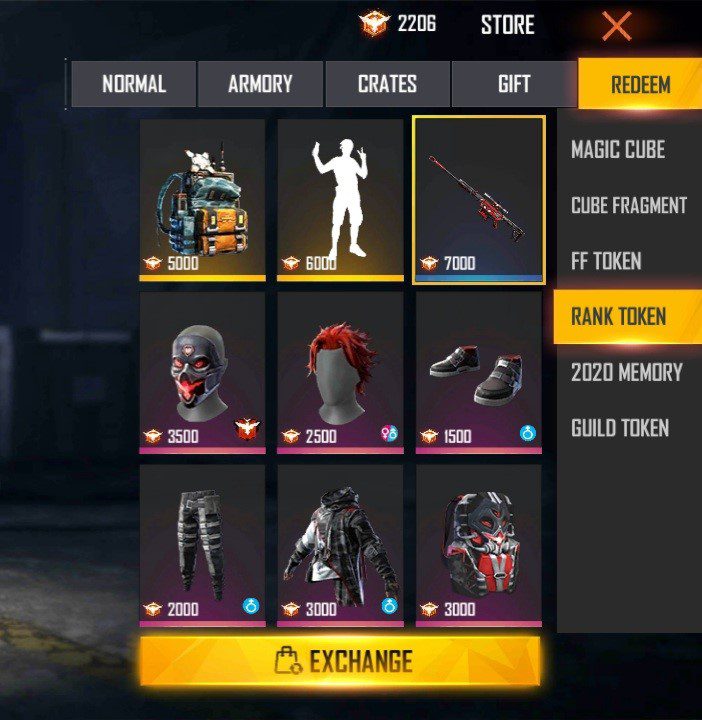 Rank tokens are an exchangeable item used in the Rank Token exchange section in the Store. These tokens can be used to earn some pretty neat rewards which are all priced differently but don't require you to be ranked up at all. So long as you have enough rank tokens you can redeem all of its permanent rewards to show off to everyone. Here is a list of Rank token exchangeable rewards that you can get in the game:
M82B – Deadly Glares
Bag – Portable Radio
Emote – Selfie
Head – Deadly Glares
Mask – Deadly Glares
Top – Deadly Glares
Bottom – Deadly Glares
Shoes – Deadly Glares
Bag – Evil Grin
How to get Rank Tokens in the game?
In Free Fire, rank tokens are obtained by ranking up, but there is another way to earn them. This one provides way less compared to ranking up, but at the end of each match, you can earn some rank tokens based on your "survival time". This is the time you remained alive during the match, without dying. Likewise, if you die, you lose, but you will still receive some RP if you survived long enough. It is also worth mentioning that there is a season limit on how many tokens you can earn displayed underneath where you are scored. Next, we have listed out some tips and tricks which you can follow to get Rank Tokens quickly in the game.
Tips to obtain Rank Tokens quickly in Free Fire
There is no real "boost" for earning rank tokens. This is because these are only earned through the aforementioned ways. However, here are some tips and tricks that you can follow to maximize your token gain in the game.
1. Get your RP faster in game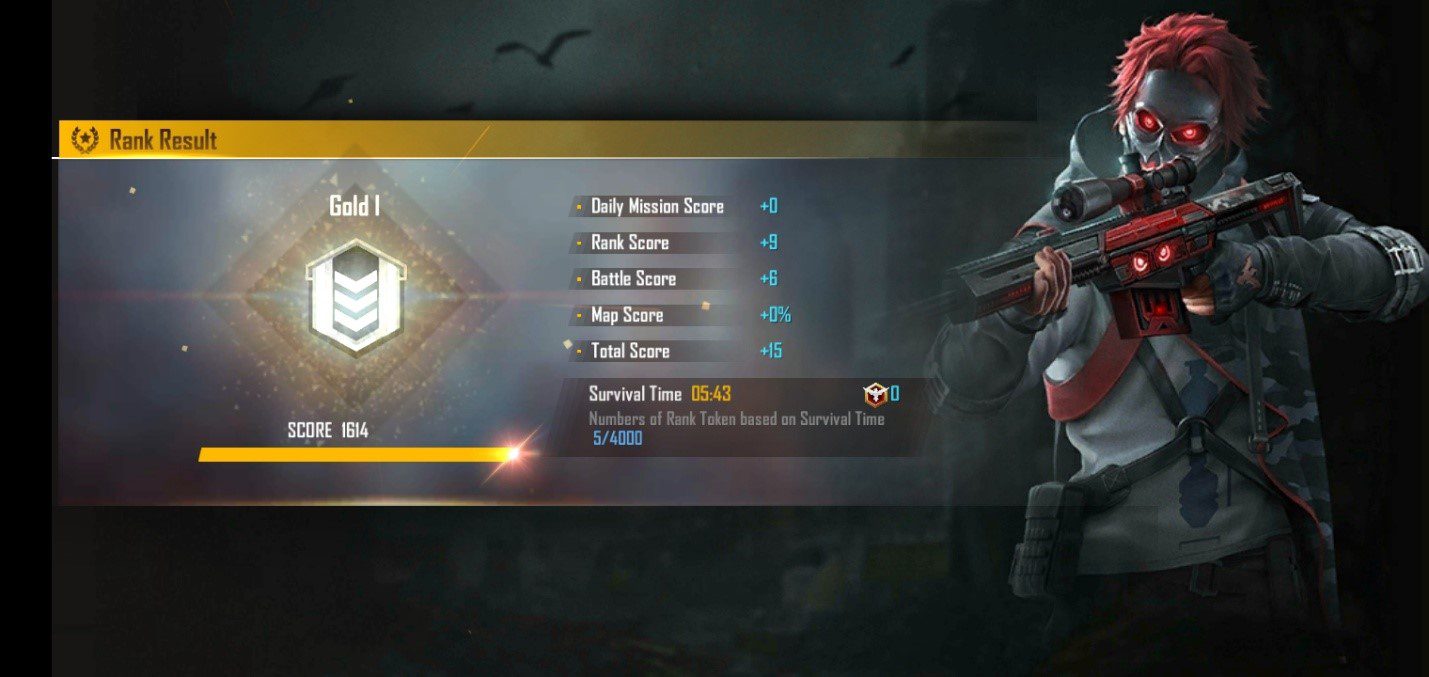 RP is based on your performance in the game, but you can complete the daily mission in one match to earn extra. This will require you to defeat at least one player and place in the top 50%. You could keep playing afterward, just remember to come back each day to maximize as much RP as possible when you do the daily mission.
2. Try to go for Booyah in every match you play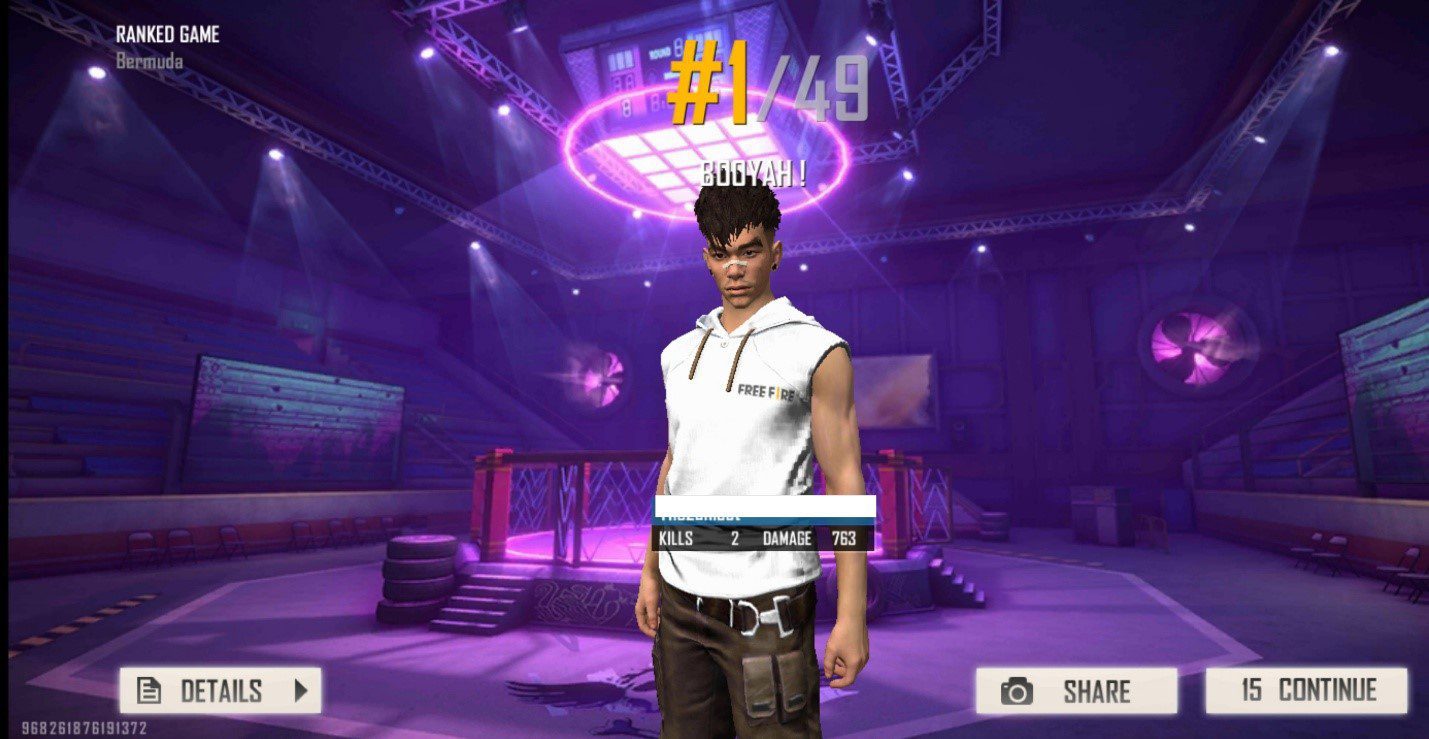 Getting a Booyah gets you loads of RP and especially tokens since you automatically survived the longest. This might require some intense battling, because your not the only one trying to reach this goal in the shortest time possible. Also, dying early isn't an option, because you'll lose RP, which can make you drop to a lower division if occurred too many times.
3. Only leave the match once you are placed in the Top 10
Leaving in the middle of a match will cause you to not earn any exp, but RP will be based on your placing in the match. This means that if you need to leave, try to do it once there aren't many people alive anymore. You'll have survived long enough to earn enough RP, but if you wish to earn EXP as well, discard this option.
4. Double up your RP Card
This is one of the rarest cards in the game, but when used, it doubles your earned RP. This means you rank up faster and automatically earn some rank tokens fast. It is earned through rare occurring events by Garena, the last being the Free Fire 3rd anniversary, so keep an eye out for them in the game.
5. Rank up as high as possible
Ranking up is good for earning tokens, but the higher division you reach, the higher you place when the season resets, making you eligible for each division's reward sooner than if you'd stay put at the lower divisions. Reaching Grandmaster isn't quite required though, placing at Diamond or Heroic is good enough.
Did you find these tips to get Rank Tokens fast in Free Fire helpful? Let us know in the comments!
For more Mobile Gaming news and updates, join our WhatsApp group, Telegram Group, or Discord server. Also, follow us on Instagram, Twitter, and Google News for quick updates.