For those interested in virtual worlds and the like, the Metaverse has been a very appealing lure. And now, to make things exciting, a new mobile game Arat: TPS MOBA is now available on Android devices to provide you with that experience, as well as much more, however in selected regions.
In the world of Arat, people have gathered to establish their own society and set of rules in this virtual world unlike any other. After all, the reality isn't quite as captivating as fiction, which Arat provides. Even in this fantasy world, however, corruption has taken root in the shadows, and only the lone Intruder from Reality is capable of confronting this dark issue head-on.
Breakthrough reality's spatial barriers and enters the Metaverse in an epic battle for glory as you save the virtual world from the grasp of evil. It is your responsibility as a Hero Shooter to protect this multi-dimensional digital universe. Create a unique identity for yourself, an Avatar that will set you apart from the crowd. The game provides a plethora of clothing and accessories with which to personalize yourself.
Find your own form of digital romance in the world of Arat
As you engage in combat with other players, you will undoubtedly form strong bonds. Begin an adventure in this virtual world with your loved one and face enemies together. Romance is an important feature of the game that grants you varied benefits depending on your team's construction style.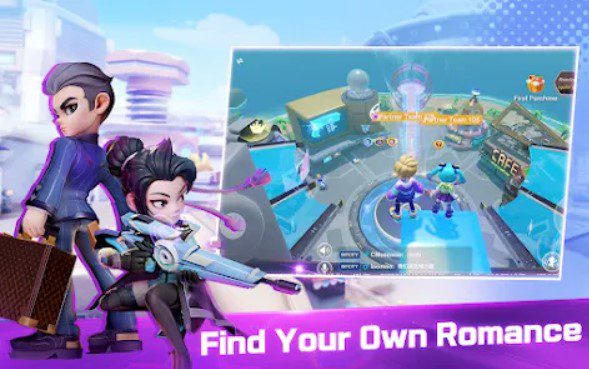 Players will be able to compete in 3V3 clashes to overrun other teams on exciting and different maps. No two battle experiences will be the same thanks to the game's numerous maps. Your team, your friends, and the connections you've established along the journey are all crucial to your survival. This is a social game that offers a diverse range of multiplayer shooting fun. Brave Trespassers are welcomed to the digital world and we wish you best wishes on your journey.
For more Mobile Gaming news and updates, join our WhatsApp group, Telegram Group, or Discord server. Also, follow us on Google News, Instagram, and Twitter for quick updates.