The latest gun to feature in the Incubator weapon series in Free Fire is none other than the M4A1. This set of Incubator weapons based on NETHERWORLD, and containing the M4A1 skins are likely to come next when the current set of Netherworld Troops Incubator expires in Free Fire. The exact date of the release is anticipated on March 18th, 2021.
The Incubator weapons consist of legendary attributes, besides having a very unique and exquisite design with great details. These guns are quite rare, as it makes a highly anticipated comeback through the Incubator. In this article, we would take a closer look at all those legendary skins coming our way soon.
---
Taking a look at the default M4A1 skin
Before starting, we'll take a quick look at how the default M4A1 skin performs in this game.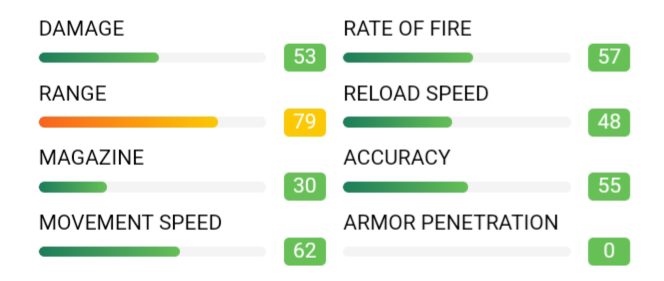 This gun is a very appropriate gun for new players, as well as for veterans alike! It is quite easy to handle, as it's got a low recoil. In-scope heads and drags can be very easily performed with this gun, too. Though, the damage it deals to a higher-level vest is very minimal, even if you drag for the heads.
It has a default clip size of 30 bullets. The following attachments can be equipped onto this gun:
Silencer
Muzzle
Foregrip
Magazine
Scope
---
NETHERWORLD M4A1 Series
Now, let's look at all these awesome M4A1 legendary skins debuting soon!
Infernal NETHERWORLD
The rarest and probably the most expensive skin of this upcoming Incubator Series. The fierce crimson red painted all over the body gives it an elite look. Along with it, it's also going to have the best stats, considering the price it'll come with.
| | |
| --- | --- |
| Damage | + |
| Rate of Fire | ++ |
| Reload Speed | – |
Attributes of the Infernal M4A1
Shadow NETHERWORLD
Attributes of the Shadow M4A1
The Shadow Netherworld is a highly buffed-up M4A1 to put more firepower at long range sprays. As stats suggest, it is a gun that's blended with consistency and high damage. It is quite a lethal skin for headshots because it has already got a decent rate of fire as is.
Venom NETHERWORLD
| | |
| --- | --- |
| Armour Penetration | + |
| Range | ++ |
| Reload Speed | – |
Attributes of the Venom M4A1
Finally, the ideal choice for the average Free Fire player who can't afford the other two above mentioned skins. This gun skin will be quite cheap according to the Incubator standards (1 Blueprint+ 2 Evo Stone), but still a very good catch if you do get it. It is a very balanced skin which won't only improve your firepower at a long-range, but the armour penetration will also make the skin a bit more venomous, metaphorically!
Glacier NETHERWORLD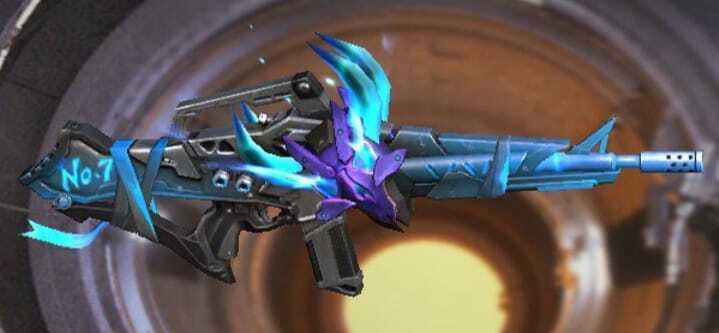 | | |
| --- | --- |
| Armour Penetration | ++ |
| Accuracy | + |
| Movement Speed | – |
Attributes of the Glacier M4A1
Last but not the least! The Glacier M4A1 skin would be a good choice for those who prefer to use this gun in consistent long-range sprays beside the usual sprays. Even though it doesn't have an RoF buff, it still manages to be quite deadly in mid-range, due to the additional penetration offered.
---
What are your thoughts about the upcoming Netherworld M4A1 skins in the Incubator Weapons set in Free Fire? Drop your opinions in the comment section below!
For more Mobile Gaming news and updates, join our WhatsApp group, Telegram Group, or Discord server. Also, follow us on Instagram and Twitter and Google News for quick updates.