Pokémon Unite, the highly-anticipated MOBA title, is coming out globally tomorrow. Unlike other Pokémon games, this one is different in its genre. The hype has been skyrocketing among the fans. The release date was announced last August, and the game started taking pre-registrations as well. It's a free-to-play game with optional in-app purchases. With the countdown to the launch of Pokémon Unite finally beginning, here's how to find the local launch time according to the player's country of residence.
Pokémon Unite launch time in different countries
The game will be launched at 8:00 AM, United Kingdom time. Here's a list of some countries with the local launch time-

| Country | Local time |
| --- | --- |
| Philippines | Wednesday, 3:00 PM |
| Myanmar | Wednesday, 1:30 PM |
| Thailand | Wednesday, 2:00 PM |
| Indonesia | Wednesday, 2:00 PM |
| Singapore | Wednesday, 3:00 PM |
| Brazil | Wednesday, 4:00 AM |
| Cambodia | Wednesday, 2:00 PM |
| United States | Wednesday, 3:00 AM |
| India | Wednesday, 12:30 PM |
| Japan | Wednesday, 4:00 PM |
| South Korea | Wednesday, 4:00 PM |
| Canada | Wednesday, 3:00 AM |
| Australia | Wednesday, 5:00 PM |
| New Zealand | Wednesday, 7:00 PM |
| Singapore | Wednesday, 3:00 PM |
| Mexico | Wednesday, 2:00 AM |
| Vietnam | Wednesday, 2:00 PM |
| Argentina | Wednesday, 4:00 AM |
| Cuba | Wednesday, 3:00 AM |
| Venezuela | Wednesday, 3:00 AM |
Pokémon Unite features at global release
As far we know, the game will include plenty of features, including a new battle pass, a clan system, Unite license for trainers, and others. Here's a brief about all the features coming with the game at the global launch
Galactic Ghost 094 battle pass
Pokémon Unite is coming with a new battle pass system named Galactic Ghost 094. It will begin on Wednesday, September 22. To give the name meaning, the battle pass theme is based on space items that will make their debut. By completing relevant daily and weekly missions, players will raise the level of their battle pass and receive exclusive rewards based on the level they're at. A premium pass is available as well. Purchasing will earn more rewards.
Cross-progression with Nintendo Switch
As the game supports a cross-platform system, the progress will be saved even if a trainer switches the account to other devices. It'll require to link an account with a Nintendo Account or Pokémon Trainer Club account, trainers will be able to access the same Pokémon Unite account on both Nintendo Switch and mobile devices.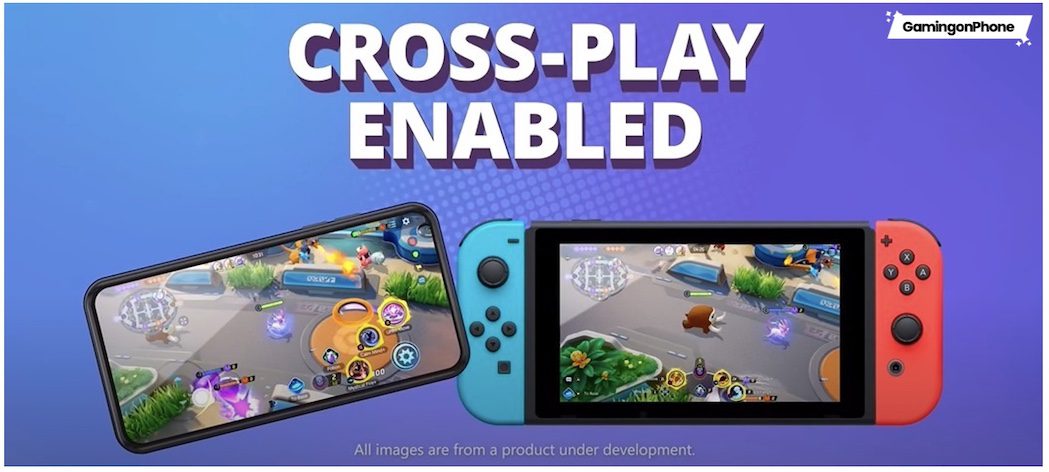 Unite squads
Both the Nintendo Switch and mobile versions of the game will have this feature coming tomorrow. Players can create their squads or can join others to connect with them. Based on the experience with other games, it is most likely to have an invite system to join a squad or connect with others. Also, players can cooperate with others who have the same playstyle by searching with squad tags.
Pokémon Unite license for Zeraora
The game allowed getting the Unite license for Zeraora, as the launch bonus in Nintendo Switch, before August 31, from the in-game mail. Don't worry if you couldn't claim it then. You can still claim it through a special mission starting tomorrow. If you have the Unite license for Zeraora already, Aeos coins can be claimed instead.
Notes from the team
The game will continue to add more playable Pokémon and make balance adjustments to both Pokémon and the maps. Additionally, new themed events and other compelling content will come to make Pokémon Unite even more fun and rewarding. The most interesting news is the team is developing a new mode of play designed to level the playing field for all trainers, regardless of their held items' grades.
The fun starts tomorrow
With the game making its debut on mobile devices tomorrow, we'll get to see more content in it. The joy will be multiplied as players are getting exciting rewards as the game has promised. We have witnessed the game's first official tournament as well. So, an esports scene is hoped to be created as the game progresses.
Download the game and jump into the 5v5 action scene with your favorite Pokémons!
Was this article on Pokémon Unite launch time by country helpful? Do let us know in the comments section below!
For more Mobile Gaming news and updates, join our WhatsApp group, Telegram Group, or Discord server. Also, follow us on Google News, Instagram, and Twitter for quick updates.