After a prolonged wait for the players worldwide, we finally have the first look at the official alpha gameplay of Krafton's much-awaited new title PUBG New State. Despite it being just an alpha state for a fixed time period, the response has been outstanding with almost everyone around the globe trying to experience the game. And as more and more players have played this game, a plethora of new features and in-game items have been discovered in PUBG New State when compared to the franchise's other title PUBG Mobile.
But before going into the new features of the game, it should be made clear that PUBG New State is not a continuation of the title PUBG Mobile. This game is a completely separate title by itself with its own server and gameplay. One of the biggest differences is the difference in the timeline of the two games. PUBG New State is set in the future, the year 2051 with tons of new features and fresh mechanics. Moreover, it has many shiny buildings throughout the map and ultra-modern yet unseen technologies.
What are the new features in PUBG New State
1. The New map: Troi
The new map in PUBG New State has been named Troi which is built with 8×8 dimensions. This map looks identical to the Erangel and Miramar maps in PUBG Mobile. It will have a mixed terrain consisting of hills, streams, valleys and flat plains. Set in the year 2051, the diverse terrain of this map is supposed to provide lots of different fight scenarios with each spot and terrain having its own perks.
2. New Electronic battery powered car
In addition to the familiar Dacia and UAZ, PUBG New State will also feature a brand new battery-powered car that will run on battery cells instead of the regular fuel acquired from gas cans. Battery cells will spawn randomly on the map and can be used to replace dead batteries of a car.
It is also worth mentioning that while in the blue zone, the batteries will drain at an accelerated rate. Thus it is recommended not to use the car to get in the zone unless you're carrying spare batteries.
3. Team Up Squad mode
The new Team-Up Squad Mode brings a whole new spin to the DBNO (Down But Not Out) state. In this mode, you can recruit players in DBNO state to your squad. If one of your teammates has been downed, you can revive them and keep your squad together. You can also recruit enemies who are in DBNO state to your squad. Each squad can have up to 4 members.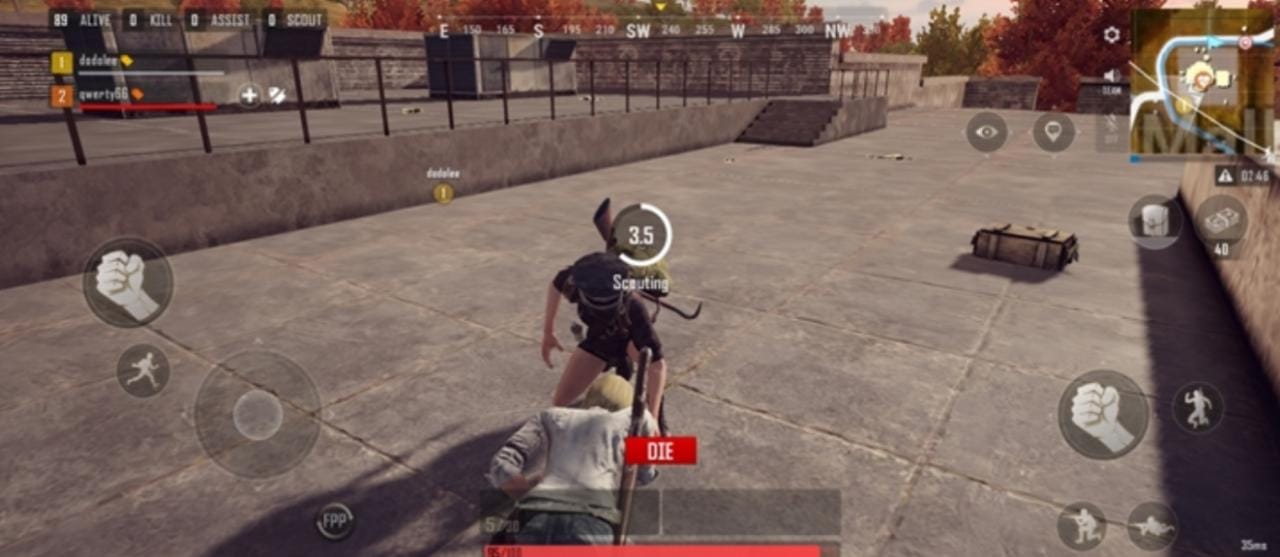 Players can be recalled by firing a new green flare gun which will drop your teammate at the location where the flare was fired, albeit without any loot.
4. Drone Store
The drone store will be a brand new feature that will allow purchasing items mid-game using Drone Credits. These are in-game currencies that will be available for looting in-game. The amount of Drone Credits you have collected in-game will be shown, and once you get enough of it to purchase your required item it will be delivered to you at your chosen location.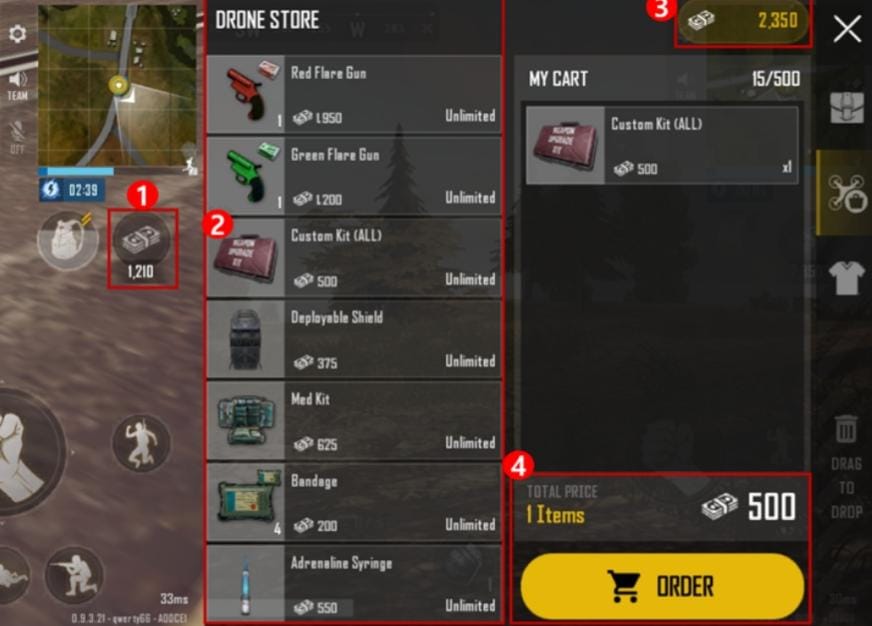 The parcel takes a bit of time to arrive and can be looted by anyone. So keep your eyes peeled for those who want to steal your supplies.
5. Green Flare gun
The Green Flare gun will be used to revive dead teammates by calling them into the battleground via the Revive airplane. One gun can only be used once. It can be acquired from the Drone Store with no purchase limit or from field drops. A teammate can be revived after they've been dead for 90 seconds.
6. Trams
Troi will have its own set of tram routes which will facilitate player to travel from one city location to another. They cannot be damaged or destroyed. And it is advised to be weary around a tram as impacting with it might knock out the player and even kill them.
7. Deployable Shields
The shields will be a available as a loot item throughout the map or can be bought from the Drone Store. Once placed and deployed, they cannot be picked up or moved around. It'll have two variants, a regular one and a wide one with extra cover. They will provide valuable cover in skirmishes, and will tank all enemy bullets until it breaks from excessive damage.
8. Functional Vehicle doors
An entirely new mechanic, now vehicle doors can be swung open from its hinges. It can be a cool show or can also provide extra cover depending upon the situation. Also, the door will come loose and detach after sustaining heavy gunfire, thereby exposing the sides which can make you vulnerable to enemy fire.
Also, you will be able to drop items in the vehicle wherein they will get transferred to the vehicle trunk. The items can be picked up again by just opening the doors and accessing the trunk.
9. Search drones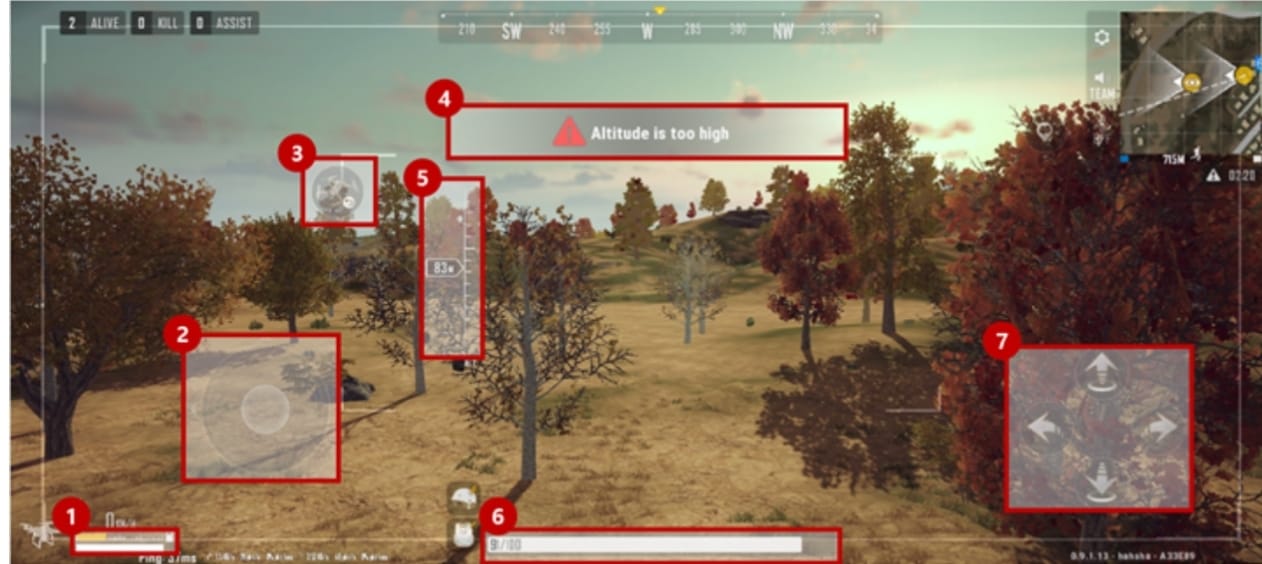 Another futuristic feature of the game, search drones will enable players to spot enemies from afar by utilizing a bird's eye view, thus giving them a tactical advantage. But while controlling the drone, you will not be able to control your character. This means that in order to fight enemies you will have to disengage from the drone controls and then take part in the action.
10. Viper a-spec sight
A new gun sight with an enhanced view which gives the impression of a future technology will be available in PUBG New State. Players will be able to attach this type of sight onto their guns.
Final Thoughts
Overall the alpha test has provided a very strong display of what the game will look like when it's finally released globally after all necessary optimizations and fixes. As the game is still in alpha testing, there might be some features that might get added or scrapped later before the game moves on to its final testing phases and beta release, followed by regular release. The developers have stayed true to their works and are indeed taking the experience beyond the traditional battle royale games.
What are your opinions on the completely new features in the PUBG New State? Which new feature did you like the most? Do let us know in the comments below!
For more Mobile Gaming news and updates, join our WhatsApp group, Telegram Group, or Discord server. Also, follow us on Google News, Instagram, and Twitter for quick updates.