Zynga Inc., a global pioneer in interactive entertainment, will launch a celebratory lineup of in-game features, employee spotlights, and social integrations across numerous games during 2022 Pride Month in June to promote LGBTQIA2S+ inclusivity, diversity, and belonging. LGBTQIA2S+ refers to people who identify as Lesbian, Gay, Bisexual, Transgender, Queer/Questioning, Intersex, Asexual, Two-Spirit, and a variety of other identities.
Zynga to support the marginalized and LGBTQ2SA+ students with scholarships
zPride, a Zynga employee resource organization, is donating $50,000 to multiple non-profits to support LGBTQIA2S+ causes. Brave Space Alliance, the first Black-led, trans-led LGBTQ+ Center, and the LGBT Foundation, a U.K.-based charity that provides services, advice, and support to the LGBTQ+ community, will each receive a $20,000 gift. In addition, zPride has become a corporate supporter of Gay Gaming Professionals, donating $10,000 to the organization's scholarship program for marginalized and LGBTQ2SA+ students interested in gaming jobs.
"I am honored to support zPride's thoughtful approach to raising awareness through sponsorships that are intersectional, global, and upstream," said Vijay Pendakur, Chief Diversity, Equity, and Inclusion Officer of Zynga and the Executive Sponsor for zPride. "At Zynga, we are committed to equity and inclusivity while supporting the LGBTQIA2S+ community throughout gaming and beyond."
Zynga celebrates 2022 Pride Month with in-game events across its roster of games
Zynga invites all players to participate in the inclusive fun with the following in-game activities and social elements as part of the celebration:
1. FarmVille 3
Throughout the month of June, FarmVille 3 will feature four LGBTQIA2S+ characters: Bobbi Stitch, Ginny Glaze, Chad Wood, and Carlos Cardova. Bobbi, the legendary stylist from FarmVille 3, believes that the best accessories in life are inclusivity, togetherness, and acceptance. Ginny, an award-winning grill master, is igniting Pride Month with her message that love is love, no matter what.
Everyone is invited to help Chad, the farm's resident lumberjack, in chopping down preconceptions and sowing seeds of love. Carlos is a bright and inventive ice cream maker who believes that by melting our differences, we can create the ideal scoop of diversity and equality. During the month of June, you may learn more about each character on the official social media handles.
2. Game of Thrones Slots Casino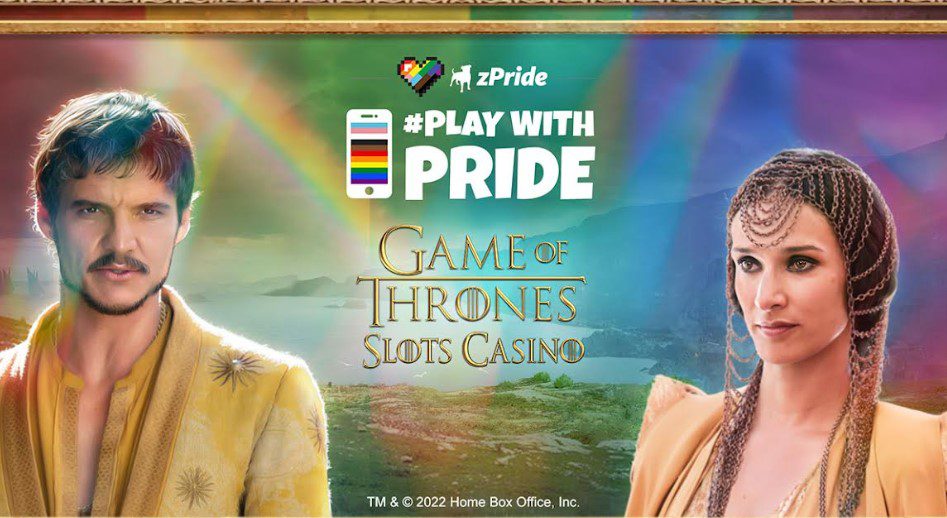 Game of Thrones Slots Casino will send players on a unique Pride-themed quest hosted by the House of Martell to commemorate Pride Month. This exclusive two-day event will star Oberyn Martell and Ellaria Sand as players spin their way through several slot machines to collect extra coins throughout the month of June.
3. High Heels!: Pride 2022
Rollic encourages High Heels! players to #PlayWithPride during the month of June as they walk down the festive runway with brand new characters, themed accessories, and an exclusive Pride heel style! Limited-time gift boxes, a new friendly pet to adopt, and an exclusive new bonus level full of Pride are all part of the special in-game event.
4. Hit It Rich! Casino Slots: Elvira's Pride Parade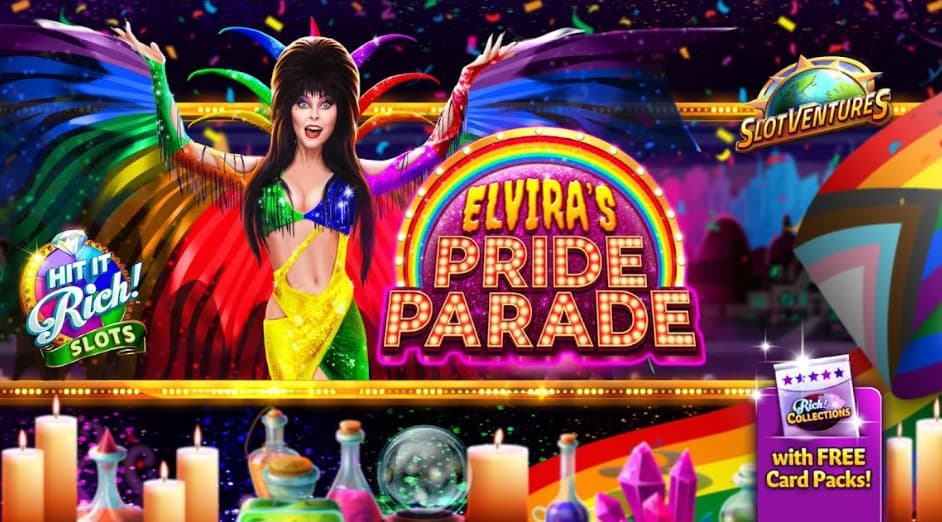 There will be a special visitor at Hit It Rich!- Elvira. In honor of Pride Month, players may participate in Elvira's Pride Parade in-game for a short time, spinning their way through various tasks and earning gifts along the way. At the end of the SlotVenture challenge, the players that completed it will be awarded a massive reward!
5. Wizard of Oz Slots
The Emerald City is celebrating Pride Month! To commemorate the occasion, Wizard of Oz Slots is offering special #PlayWithPride challenges and prizes, including a lottery for a rare Rainbow Pack at the end of June.
6. WWF 2 Rainbow Challenge
Words With Friends 2 allows users to participate in special in-game events and receive unique rewards in honor of Pride Month. From June 6 to 12, users can take part in a special Solo Challenge in which they can compete against community members to acquire unique badges by progressing through the Pride Parade Route. From June 15 to 19, users can compete for a special profile frame by matching wits with the couple Gia & Fia. Throughout Pride Month, Words of the Day will include a variety of words.
7. Zynga Poker
For the month of June, Zynga Poker is allowing players to exhibit their 2022 pride in-game with a special celebration. Starting June 1, players can give their poker buddies high-value, pride-themed table presents, such as Pride drinks, chips, and flags. A special Pride emote will be accessible for a short time at the virtual tables, allowing players to express themselves.
For more Mobile Gaming news and updates, join our WhatsApp group, Telegram Group, or Discord server. Also, follow us on Instagram and Twitter, and Google News for quick updates.