Square Enix has usually managed to impress with the Final Fantasy series and Final Fantasy VII The First Soldier is no different. On a platform where there are a handful of popular battle royale games, this game has the potential to add to that list of titles that have done well but there are a couple of glaring issues. Like most battle royale games, you drop into the map and have to be the last one standing. Here in this article, we will review Final Fantasy VII: The First Soldier and share our first impressions of the game.
---
Engage monsters with blazing guns and weapons
Starting off with the review, the current gameplay of Final Fantasy VII: The First Soldier is still pretty complete and there's a lot that this game has to offer. There are monsters, special powers, and a bunch of other maps which make this a classic Final Fantasy game but there's a lack of some elements as well.
The game has the guns, the map, the vehicles, and all the other features which make a battle royale a battle royale. But then, the Final Fantasy touch is added to the game. The map, Midgar- where up to 75 players jump in is straight out of Final Fantasy VII and some of its remakes. There are NPCs in the form of monsters who you can kill and get some rewards from, special powers, and a bunch of other stuff which make it look and feel like a Final Fantasy title.
Players drop into battle like all other battle royale games and then loot up and become the last person or team alive. These players are called Candidates. The game is in Third Person Perspective with an over-the-shoulder view.
---
Chasing the popular trend of battle royale in a Final Fantasy world
The game has the basics of a battle royale title down to a T. The map is decent although it feels really plain and takes a lot from the other Final Fantasy VII games while watering down the experience. The amount of guns the game has is okay-ish as well although they do feel a little janky at times and the melee attack is really overpowered.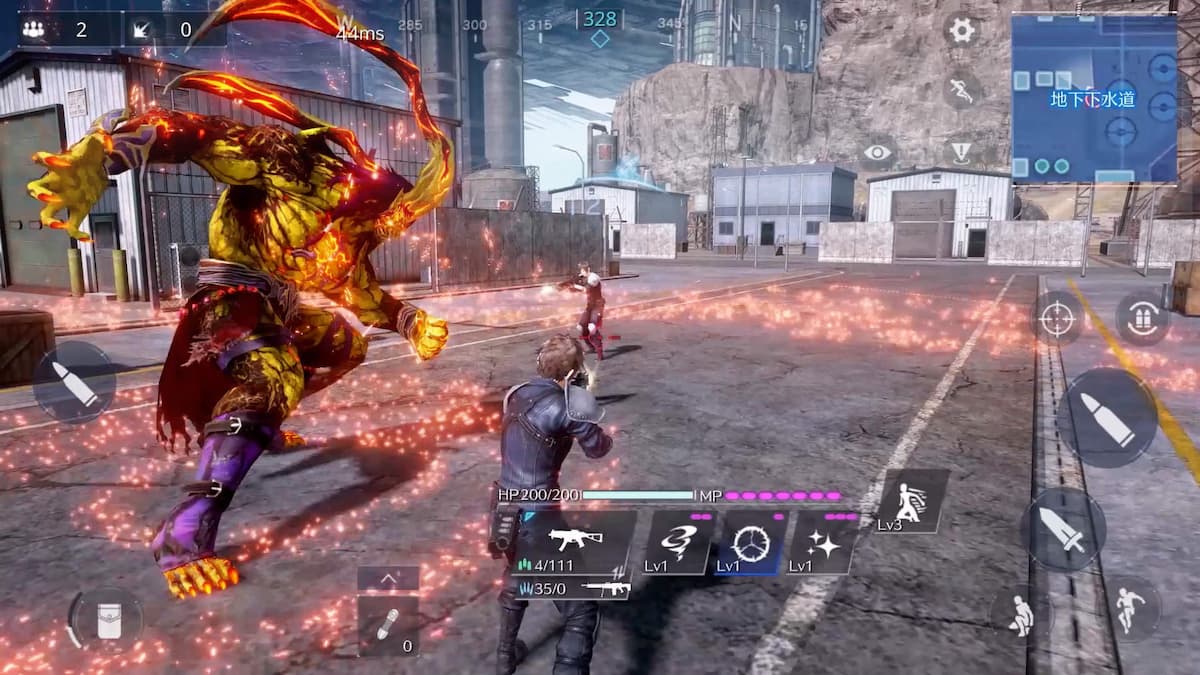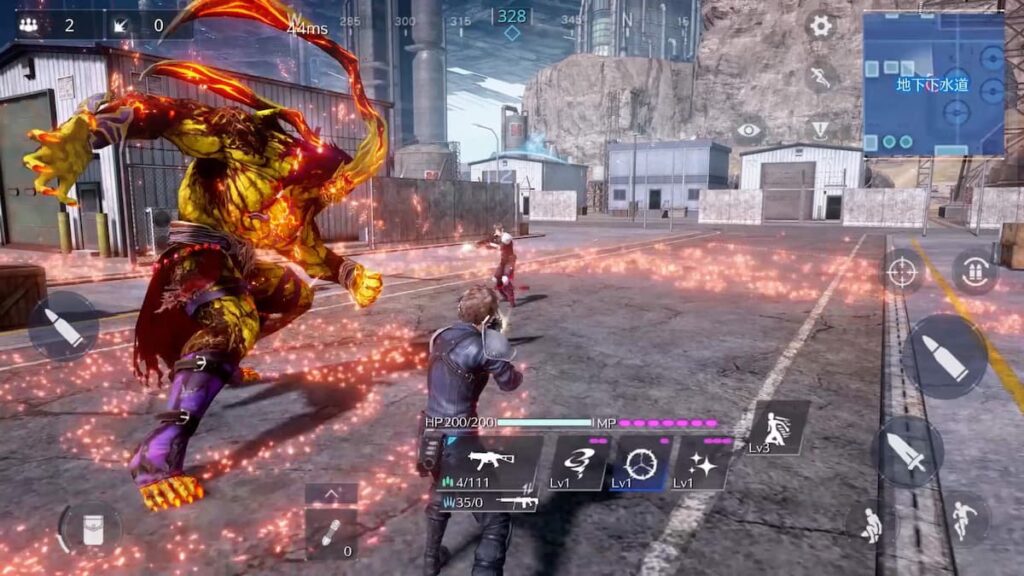 In most other battle royale games like PUBG Mobile and CoD Mobile, the melee combat isn't the best and most players completely ignore it. But in the case of this game, the melee can completely obliterate others. Once you have managed to stun someone which a melee attack will do easily, spamming the melee button will easily get you a kill although it might involve slashing the air and missing embarrassingly multiple times.
---
Master different classes and their unique abilities
One of the cooler things the game has is Materia and different classes. You can find and equip Materia by finding them on the map as you play and there's a bunch of different types of Materia like Fire, Blizzard, Cure, Blind and more. There are aggressive and support types of materia and they depend on your playing style.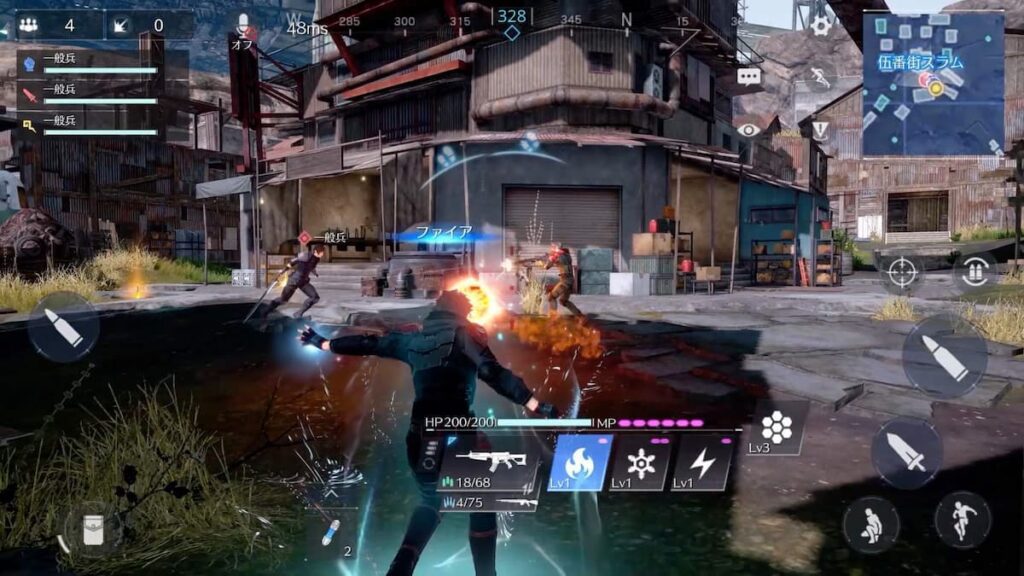 Styles is the class system in the game and there are four different Styles. Warrior, Sorcerer, Monk, and Ranger are the Styles and each of them allows you to have unique abilities, traits, and melee attacks. Players would however miss features like sliding which are a part of other popular Battle Royale games.
There's no dodging or blocking mechanics either which were a part of other Final Fantasy titles in the past. Also unlike PUBG Mobile or CoD Mobile, multiple NPCs are a permanent feature of the game, and killing them drops loot. So along with PvP action, there are some PvE elements too.
---
Amazing animations but comes with difficult controls
The graphics are decent but aren't anything special or as good as the other Final Fantasy titles. Just like the map, the graphics do seem a little pale at first glance but the animations look great. Another thing the game takes from classic Final Fantasy games is the soundtrack which is really nice.
Now the controls are kind of janky. And while the game does have controller support, that's really broken too. Using a controller means not having the ability to use Materia and stuff like that while also having to deal with crummy key bindings and there are no settings you can change.
Compared to other games, the number of buttons you have to get used to and use is a lot more but this is Final Fantasy and there's a bunch of extra elements which are a part of the game. The UI is decent but can be made a little cleaner as well. Since this is a free-to-play title, Square Enix will add In-App Purchases but there will not be any ads for a premium and uninterrupted gaming experience.
---
Final Verdict
Final Fantasy VII The First Soldier is a pretty good game with a few issues. The game tries to do something different from older Final Fantasy games and a battle royale game isn't too bad of an attempt. There's a bunch of elements that make the game a part of the magical Final Fantasy universe.
The game isn't the best battle royale game by a long shot but with a bunch of improvements, it can be among the good battle royale games. To be completely honest, at the kind of state the game is in right now, it's not worth spending too much time on, and picking up one of the other Final Fantasy games would be more enjoyable and hopefully, the game would be worked upon before a global release.
---
What are your opinions on the Final Fantasy VII: The First Soldier game and your review of it? Do let us know in the comments!
For more Mobile Gaming news and updates, join our WhatsApp group, Telegram Group, or Discord server. Also, follow us on Google News, Instagram, and Twitter for quick updates.
Final Fantasy VII: The First Soldier review by GamingonPhone
Gameplay Mechanics - 7
Graphics and Music - 6
Controls and UI - 6.5
Free to play elements - 8
6.9
Decent
Final Fantasy Vll: The First Soldier tries to do something different from older Final Fantasy games and a battle royale game isn't too bad of an attempt. There's a bunch of elements that make the game a part of the magical Final Fantasy universe.