Recently, Riot Games have declared League of Legends: Wild Rift South East Asia Icon Series Preseason. With it, the good news doesn't seem to stop coming. Philippines-based esports organization Mineski has now announced a Wild Rift Championship known as the Philippines Pro Gaming League (PPGL) with a huge prize pool of 10,000,000 Philippine peso ($200,000)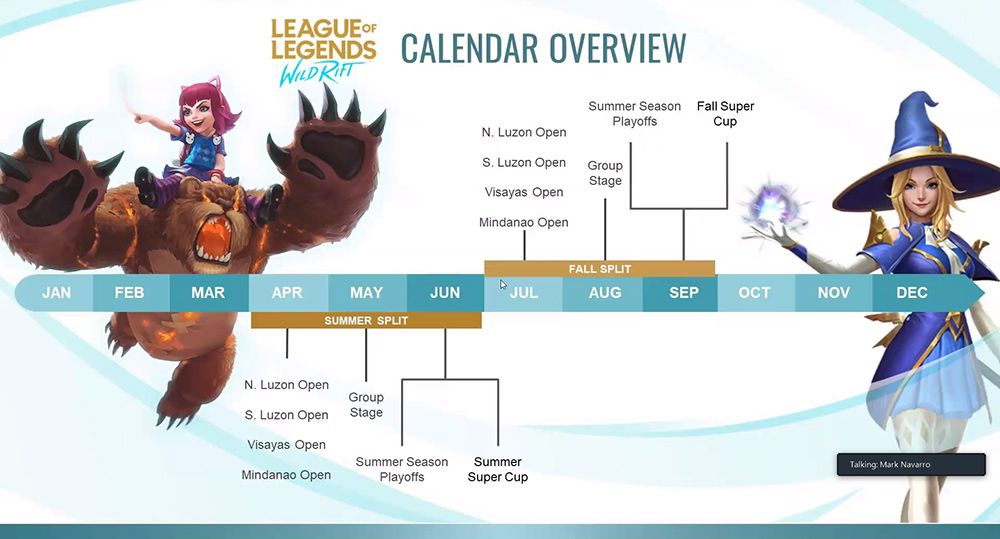 Furthermore, Mineski has also announced that there will be no invitees for this tournament. This means that all the teams will have to fiercely battle for their spot to be eligible for the tournament. Moreover, Mineski showed off the roadmap for its Wild Rift tournaments in the country. It will be divided into two major seasons: the Summer Split and the Fall Split.
---
How to join the Philippines Pro Gaming League?
Mineski has already announced that there will be no invitees for this tournament. Starting in April, there will be Open Qualifiers that will be divided geographically. All the participating teams will determined through these Open qualifiers. From April onwards, there will be Regional Qualifiers, letting the teams seek their spot.
---
Mineski's Philippines Pro Gaming League (PPGL) is divided in to 2 major parts
Different from the usual Riot franchise method of having in-house games, the starting point by Mineski will work through open qualifier games. In this method, any team can compete without the need of previous results. The players need to gather their group, go through the organization page and apply for the competition.
The registered teams for the First Split will compete in April, while the second set of Fall Split games will happen in June. The schedule will follow the same sequence for both splits, that being:
Summer Split
April: Open qualifiers for the four regions
May: Group stage
June: Summer Season Playoffs and Summer Super Cup
Fall Split
July: Open qualifiers for the four regions
August: Group Stage
September: Fall Season Playoffs and Fall Super Cup
Although points are used to determine team placements, Mineski is also linking the teams' points to the prize in a 1 point=1 peso way. Each group has a different number of matches, but they all share the same amount of total points. North and South Luzon has 18 matches worth 50 thousand points, while Visayas and Mindanao regions have 12 matches worth 75 thousand points each. Playoffs in each region have the same amount of games (14) worth 100 thousand points.

Group Stages
North Luzon: 18 matches x 50,000 points = 900,000 points
South Luzon: 18 matches x 50,000 points = 900,000 points
Visayas: 12 matches x 75,000 points = 900,000 points
Mindanao: 12 matches x 75,000 points = 900,000 points
Playoffs
All Regions: 14 matches x 100,000 points = 1.4 million points

Registrations
Currently, there are no indications of when the lists will open. PPGL's post states, alongside its big prize pool, that registration announcement is yet to happen. Make sure to follow them on their socials and our site will update the information as soon as possible. In the meantime, keep training and gather your best friends (best at the game, not at being friends) and start skirmishing. The pro scene is expected to grow just as much as Leagues.
---
What happens to the winner of the tournament?
Usually, Riot Regional tournaments grant a spot on their World Championship. Since the game is still rolling out to the other regions, it is too soon to have an answer about this. The game is still expected to launch at around March in the United States, having no final date till now. From there on, organizations will most likely act like Mineski and start working on the competitions.
---
What do you think about the announcement of Mineski on the Wild Rift Championship in the Philippines? Do let us know in the comments below!
For more Mobile Gaming news and updates, join our WhatsApp group, Telegram Group, or Discord server. Also, follow us on Google News, Instagram, and Twitter for quick updates.