The Premier League season is now underway, and as is the FPL campaign running alongside. As you begin building your first teams, there will, of course, be a lot of different factors to consider – from fixtures to pre-season form, to the chances of even starting. However, one key, almost underlying, factor is player ownership. Most regular hitters in FPL will be owned by a lot of players, and remember, Fantasy Football is all about doing better than your opponents. That would be very difficult to do if you carry a lot of the same players to each other. That's where the differentials come in. These differentials are the uncommon players which tend to go under the radar, but can still have the potential to score tidy points. It's a good idea to have a couple of these differentials as they can really give a strong edge over your opponents, and a return from them can really help you with the advantage. Here is a list of FPL Fantasy PL 2021/22 Differentials that can bolster your squads ahead of gameweek 3.
FPL Fantasy 2021/22 Gameweek 3 Differentials
1. Tino Livramento vs Newcastle (Defender) – 4 million
With Robertson looking likely to be back in the Liverpool starting XI this week, those that owned Tsimikas should now be looking for alternative options. Livramento is one player looking perfect for this role. Priced at just 4 million, the Southampton right-back is looking increasingly nailed for the Saints.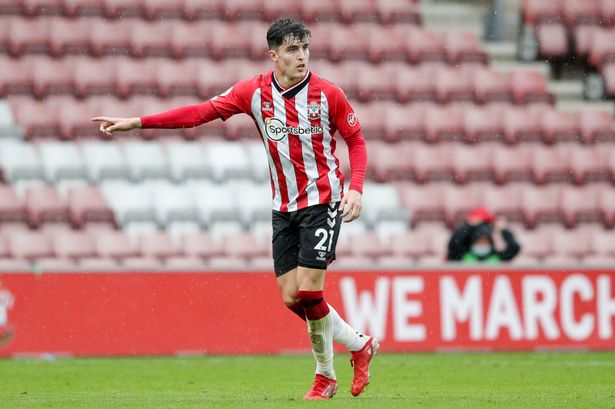 Sure, the club he is playing for isn't the most reputable in defense, but nevertheless, it's difficult to complain considering the low price. Livramento sits at 4.4%, whilst Tsimikas, who is unlikely to start in the next game (and still faces a tough fixture vs Chelsea if he does), sits at 29.2%. There's a huge gap, one that can you can very easily profit off.
---
2. Adam Armstrong vs Newcastle (Forward) – 6 million
Staying on the topic of Southampton, one of their strikers has been looking promising in the 2 openers of the PL. New signing Adam Armstrong grabbed a debut goal in GW1, and put in a respectable performance in both games, despite them being against 2 string teams in Everton and Man United. What stands out the most about the Englishman though, is his record last season. Armstrong hit 28 goals in 40 appearances for Championship side Blackburn Rovers. Not the flashiest of leagues but a solid record nonetheless.
Furthermore, Drafthound ranks Armstrong as the 3rd best forward behind only Kane and Antonio, taking into account threat, price, and ownership. The opponents for Southampton in Gameweek 3 are, of course, Newcastle. A team that has conceded 6 goals in the first 2 games of the season. For a player with an ownership of just 3.1% and a bargain price of just 6 million, Armstrong is a very strong option for this gameweek.
---
3. Pablo Fornals vs Crystal Palace (Midfielder) – 6 million
West Ham has been a deadly team so far in the season, as they sit on top of the table, joint with Chelsea and Liverpool. The show's been stolen by players like Antonio and Benrahma, however, there is one player that has quietly made himself an integral part of the Hammers' attacking force. With ownership of just a tiny 0.7%, Fornals has picked up 1 goal and 1 assist in the first 2 games of the season.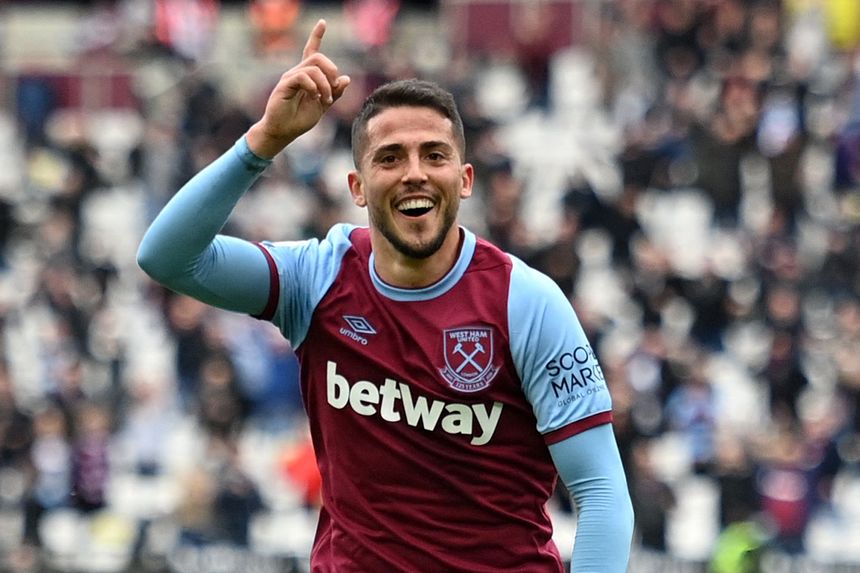 The Spaniard is looking quite on-form from the last few games, averaging 1.5 shots per game, and creating 2 big chances. What makes this pick even better is that West Ham plays a very lackluster Crystal Palace side this weekend. Whilst all the focus is on the big hitters from West Ham, this is a golden chance to pick up what could be the best differential this week.
---
4. Davinson Sanchez vs Watford (Defender) – 4.5 million
Spurs have quite a promising run of fixtures, as they play Watford and Crystal Palace in GW3 and 4 respectively. Both weeks offer strong potential for a Spurs clean sheet, which is why having a Spurs defender in your mix would be a good way to plan ahead.
Davinson Sanchez is owned by just 1.7% of managers and has an average of 6.5 points per game since the start of the season – coming from the side's 2 clean sheets. Eric Dier is also a good option at the same price although he has higher ownership at 4.6%. All in all, this is a pretty straightforward pick.
---
5. Raheem Sterling vs Arsenal (Midfielder) – 11 million
Arsenal has suffered a very rocky start to the PL campaign, and to make matters worse, they face current title-holder Man City next week. Any chance is slim for the Gunners here, unfortunately, who have a weak 9% chance of a clean sheet, but FPL managers should really consider picking up some City attackers heading into gameweek 3.
They are all quite expensive, and the infamous Pep Roulette can hit at any moment. However with De Bruyne and Foden both injured, it's a little easier to pinpoint who is starting for City. Sterling scored in the 5-0 thrashing of Norwich and looks likely to be on the team sheet on the weekend. It's quite a gamble for 11 million, but Sterling has a surprisingly good record against Arsenal, so there's a high chance of success.
So what are you waiting for? Setup your squads and join our very own FPL 2021/22 Fantasy League through this invitation code ehvefg or join from this link and win exciting cash rewards for absolutely free!
Did you find our analysis on FPL Fantasy 2021/22 Gameweek 3 Differentials useful? Are you considering anyone from here? Drop your comments in the comment section below!
For more Mobile Gaming news and updates, join our WhatsApp group, Telegram Group, or Discord server. Also, follow us on Google News, Instagram, and Twitter for quick updates.