In the latest June 2021 Brawl Talk, Brawl Stars have announced a bunch of new information about the seventh season of the game from Supercell. The seventh season which will be titled 'Jurassic Splash' will bring a new brawler has been announced along with exclusive new skins and some interesting new game modes. In this article, we will talk about the upcoming season of Brawl Stars which promises a whole bunch of new stuff that players will get to enjoy soon.
Owing to the name of Jurassic Splash, it is quite evident that the dinosaur-themed season of Brawl Stars will add a new dino brawler to the game. This is, alongside the introduction of some dino skins for some of the brawlers who are already part of the game. The season does combine the Dinosaurs and the lively season of summer into an action-packed gameplay experience.
New Brawlers
Buzz: A new addition to the game is a chubby dino who's the lifeguard at the Velocirapids Waterpark. He will be coming in as this season's Chromatic Brawler. He's a short-ranged brawler who will throw a series of punches at his opponents. A pretty good special attack will allow him to throw his lifebuoy at a wall or an opponent and then get pulled along by it. If he uses this attack on an enemy brawler, they would temporarily get stunned.
Griff: A new epic brawler who is very greedy and throws coins (9 per attack) and sharp-edged banknotes. This will have a boomerang effect and come back to him. He can be obtained for free through a challenge in July and found in the shop later.
New game modes
A bunch of game modes have been added to the game.
Knockout: A game mode that had really positive feedback from the players who really liked it. It is now a permanent mode with some new maps and improvements.
VollyBrawl: A brand-new mode that is similar to a game of Volleyball will be added, where if the ball touches the ground on your side of the court, the opponent team scores. The first team to get 2 points wins the match.
BasketBrawl: This mode was a community suggestion that is based on the game of basketball where you have to drop the ball into a hoop. In this game mode, however, the hoop moves to make it a bit more challenging.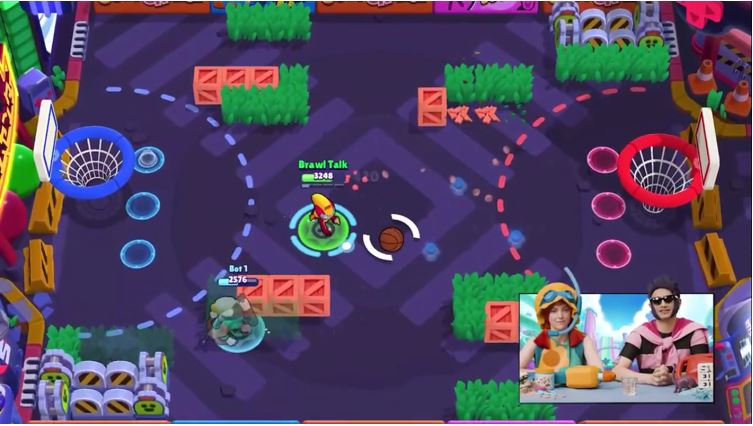 Hold the trophy: Another new mode where the team has to hold onto a trophy while the opposing team tries to do the same. The team which keeps possession of the trophy for longer wins the match. Be careful though since holding the trophy significantly slows down your brawler.
Trophy Thieves: It is a rebooted version of Present Plunder where you carry a present instead of a present. This change was to make the game fit in with the Trophy theme.
Mapmaking changes
This one is for the mapmaking players out there. A bunch of new modifiers have been added to the ones who are already part of the game. These can also be used in friendly matches. Additionally, 5 new objects have been added to mapmaking as well. Healing, spikes, damage clouds, slow and fast movement tiles are the new additions to map makers.
Brawl Stars Season 7 Jurassic Splash: New skins
A whole lot of new skins have been added to the game as well. They are as follows:
Summer skins
Surfer Carl
Dino Leon
Beach Time Mortis
Coco Rosa
Jet Ski Jackie
Whalewatch Nita (created by the last Supercell Make winners)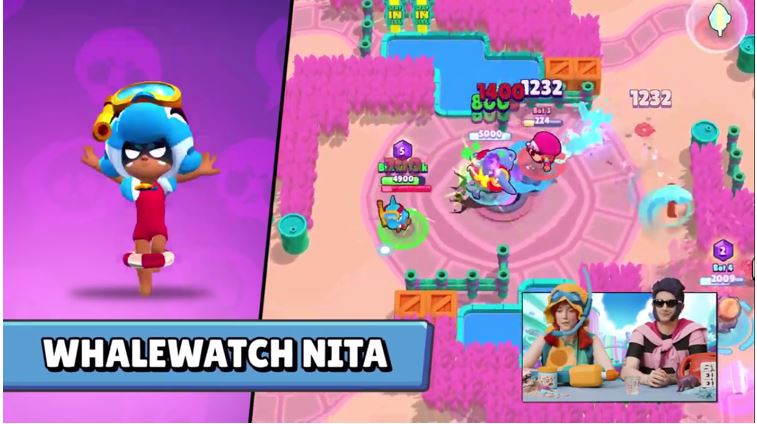 First Chinese Anniversary skins
Burger Lou
Hermes Max
Megabox Darryl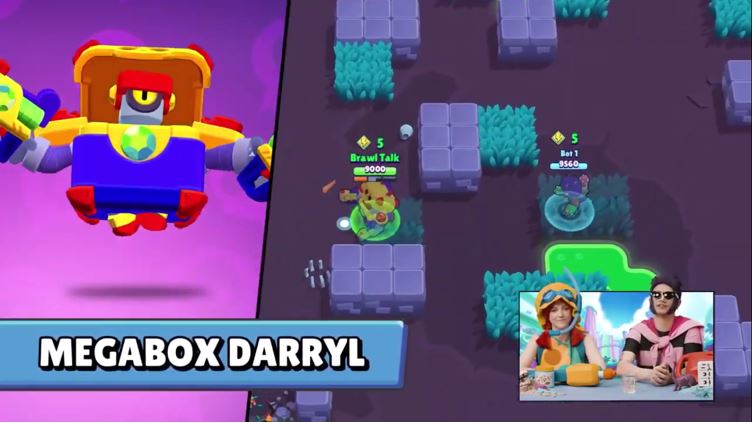 Punk band skins
Born Bad Buzz: Exclusive skin for the new brawler, Buzz.
Trash Poco
Wicked Stu
The Brawl Stars Master League Skins
The game has collaborated with the Latin America Master League. Players can now play as a bunch of different football teams. These team skins are as follows:
America Shelly
Boca Juniors Shelly
U De Chile Shelly
El Primo Universitario
El Primo Club Nacional
El Primo Corinthians
Atl. Nacional Colt
Cerro Porteno Colt
River Plate Colt
Ldu Quito Mike
Flamengo Mike
Club America Colt
Chivas Mike
Other Skins: Vicious Bibi
New battle pins and gold skins for Colt and Mr P are also going to be added along with 10 new gadgets. It looks like players are in for a treat and a bunch of new things are on the way! The new Brawl Talk will be held in two months from now.
What do you think about the features discussed in the Brawl Stars June 2021 2021 Brawl Talk? How excited are you about the new Brawl Stars Season 7? Let us know in the comment section below!
For more Mobile Gaming news and updates, join our WhatsApp group, Telegram Group, or Discord server. Also, follow us on Google News, Instagram, and Twitter for quick updates.