Supercell dropped a major teaser for the upcoming update to Clash Royale today. In a video, the Finnish developer gave a sneak peek at "Heroes" which are a part of the Level 14 update coming soon to Clash Royale.
Video Breakdown
The video starts with the King looking for food in the kitchen, he reaches for a goblet to drink his beverage of choice in. The goblet turns out to be some sort of a lever that opens the door to a mysterious hall boasting various statues covered in cloth.

The king notices a book in the middle of the majestic hall and as he opens the book he finds out details about gladiators. A light shines upon him and the startled King gazes at the glass windows which have portraits of the Champions that are similar in look to Heroes from Clash of Clans.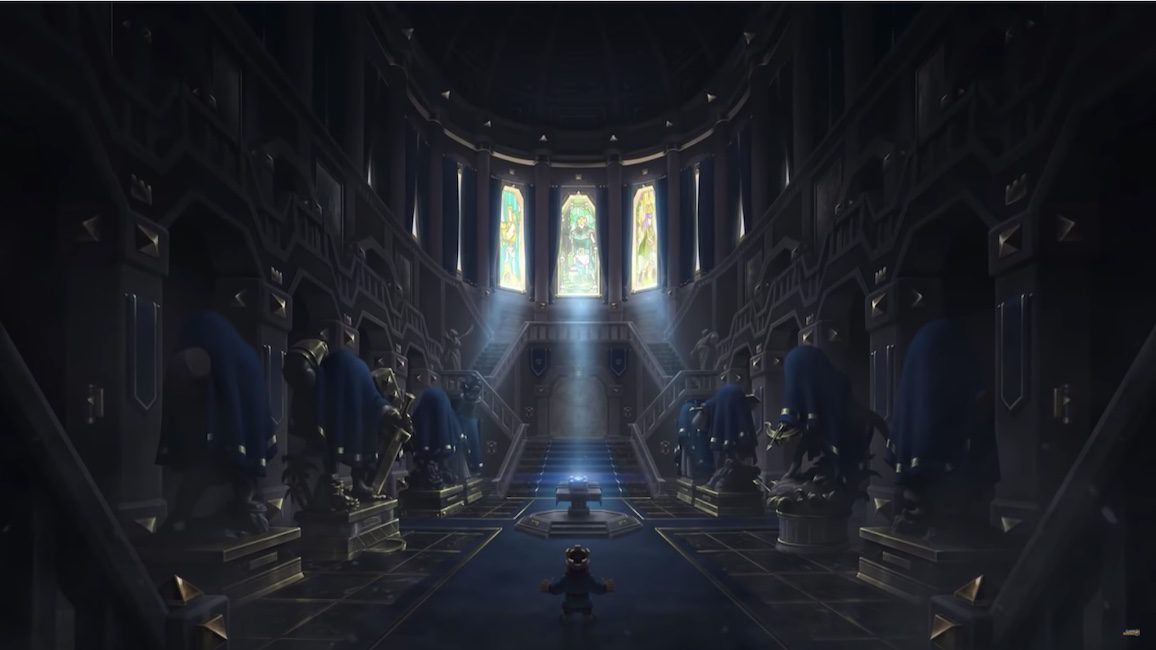 King then reaches back for the book for more hints and grabs a map that has symbols corresponding to the images stained on the glass. The map potentially shows the areas governed by the three heroes.
Heroes in Clash Royale
Heroes are the most powerful troops in the Clash universe and are known for their battle skills. They form an integral part of Clash of Clans and their addition to Clash Royale will add much-needed content which the players have been asking for. The teaser also comes as a sigh of relief to players disappointed following the announcement of grind-heavy Level 14 cards and tower, and the Slash Royale controversy.
Heroes or similar mechanics have been discussed extensively, but the fact that they can be hard to balance and Clash Royale being a PvP game rather than a PvE like Clash of Clans has made it difficult to introduce Heroes. The teaser though suggests that the developers have found a way to add Heroes to the game.
Based on the video, Barbarian King, Archer Queen, and a third unnamed Hero are most likely Hereos to be added in-game with the upcoming update among the five heroes from Clash of Clans.
Currently how Hereos will interact with other troops and whether they will be a part of the player's decks are unknown but players can expect further information from Supercell in the form of sneak peeks.
What are your thoughts about the arrival of Heroes to Clash Royale? Let us know in the comment section below!
For more Mobile Gaming news and updates, join our WhatsApp group, Telegram Group, or Discord server. Also, follow us on Instagram, Twitter, and Google News for quick updates.