The COD Mobile Season 2 has brought in a host of new maps, characters, events, and more for the players. The highly stacked up second season of COD Mobile's new era is about to end soon after featuring some great content throughout the season. And as the season draws nearer to its end, the devs have already started dropping teasers of what players can expect in Season 3. And as the latest news comes in, the COD Mobile Season 3 2021 will feature a new multiplayer map named Coastal. The Coastal is a multiplayer map that is an exclusive addition for Call Of Duty Mobile, unlike the other maps. Apart from this, the trailer also features an electrifying voice of a new character who is reportedly making an appearance in Season 3.
---
Coastal Map is arriving in COD Mobile Season 3
Coastal is a multiplayer map that is an exclusive addition for Call of Duty Mobile. This means that unlike the previously added maps in COD Mobile, which are from past games in the Call of Duty franchise, this map will be a first-time addition to the game. Many players might find an uncanny resemblance with the Seaside map from Black Ops 4 but we tell you it is not the same. Moreover, as many players would have seen, recently this map was spotted in the Chinese version of COD Mobile. This new exclusive map is best suited for the 5v5 multiplayer game modes.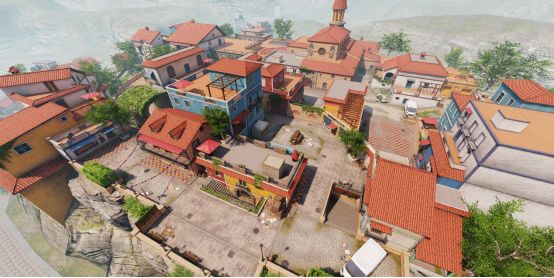 Speaking about the layout, Coastal is a large map unlike Shoothouse, Cage, Salon, etc. Almost every region on this map is very much open. This will be highly favorable for players who want to go for long-range gunfights. Moreover, the long alleyways in this map provide a good area for snipers to shoot down their enemies.
---
When will the Coastal Map arrive in COD Mobile?
The Coastal map will arrive in the Season 3 of COD Mobile. However, there is no official release date available for the release of Call of Duty Mobile Season 3 2021 yet. There has been no news of such kind from Activision till now. However, according to the in-game countdown, Season 2 2021 will end on 16th April 2021. Until any further news comes in, keep checking back here for more information on the COD Mobile season 3 2021 release.
---
Are you excited to play in the Coastal map in COD Mobile next season? Drop in your opinions in the comments section below!
For more Mobile Gaming news and updates, join our WhatsApp group, Telegram Group, or Discord server. Also, follow us on Instagram and Twitter and Google News for quick updates.