Garena Free Fire's Rampage is back in 2021 for the third year running, after being among the most well-received campaigns in the last 2 years, according to the Free Fire community themselves. This year's Free Fire campaign – Rampage: New Dawn – follows previously successful Rampage campaigns. These campaigns were named Rampage: Redemption in 2019, and Rampage: Uprising in 2020. To celebrate Rampage: New Dawn, Garena is partnering with world-renowned DJs Dimitri Vegas & Like Mike for a new theme song for this event.
DJs Dimitri Vegas and Like Mike drop the Rampage beat in this campaign
The DJ-duo of Dimitri Vegas & Like Mike ranks 2nd on DJ Mag's Top 100 DJs list. And now they have come together to produce a theme song, aptly titled 'Rampage'. Fans of Dimitri Vegas & Like Mike can enjoy the song in Free Fire on Spawn Island from 9 Jun. 'Rampage' seeks to inspire players to commit to the battle and not back down – be it in Free Fire or beyond. This commitment to battle is a continuation of Garena Free Fire's previous 2 Rampage campaigns.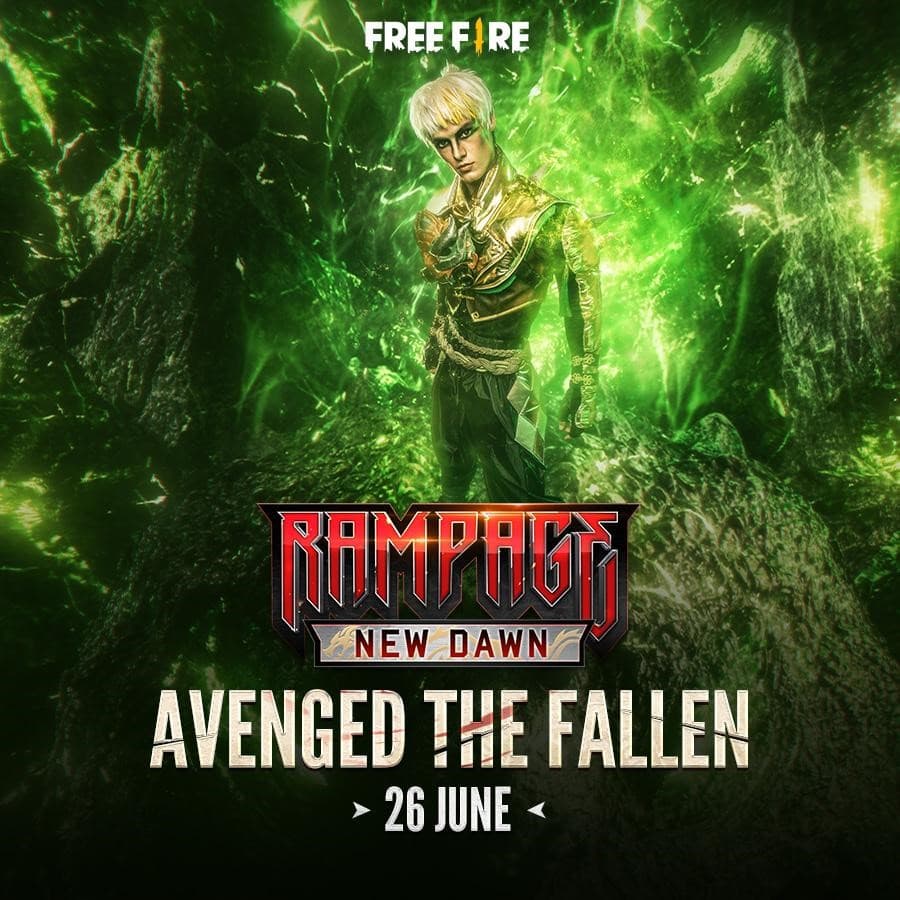 Rampage: New Dawn takes place in a futuristic oriental city filled with despair. Four individuals – Drake, Rajah, Speedy, and Aurora commit to becoming the vigilantes that the world needs. During the journey, they were tricked into an experiment. Here they were being held captive in a lab for a mutation programme – where they would be monitored in a controlled environment as they got stronger, faster, and smarter. From June 18th, 2021, players around the world will be able to join the fight against the captors and help escape from the lab. They can deck their characters out with the Shadow Earthshaker Bundle, Volcanic Whirlwind Skyboard, and Earthshaker Stomp Pan. To celebrate Rampage: New Dawn, the Shadow Earthshaker Bundle – a male costume bundle – will be awarded to all players for free. Players can get this bundle when they log in and complete certain missions during the period.
Play as Drake, Rajah, Speedy, and Aurora in the Free Fire Rampage: New Dawn
Free Fire is introducing a timed-exclusive new mode for Rampage: New Dawn, from June 26th. Players can experience the full potential of the 4 protagonists here. This new game mode follows the classic Battle Royale mode but with a twist. Players will be able to pick up runes across the map and receive runes to unlock special attributes for their characters.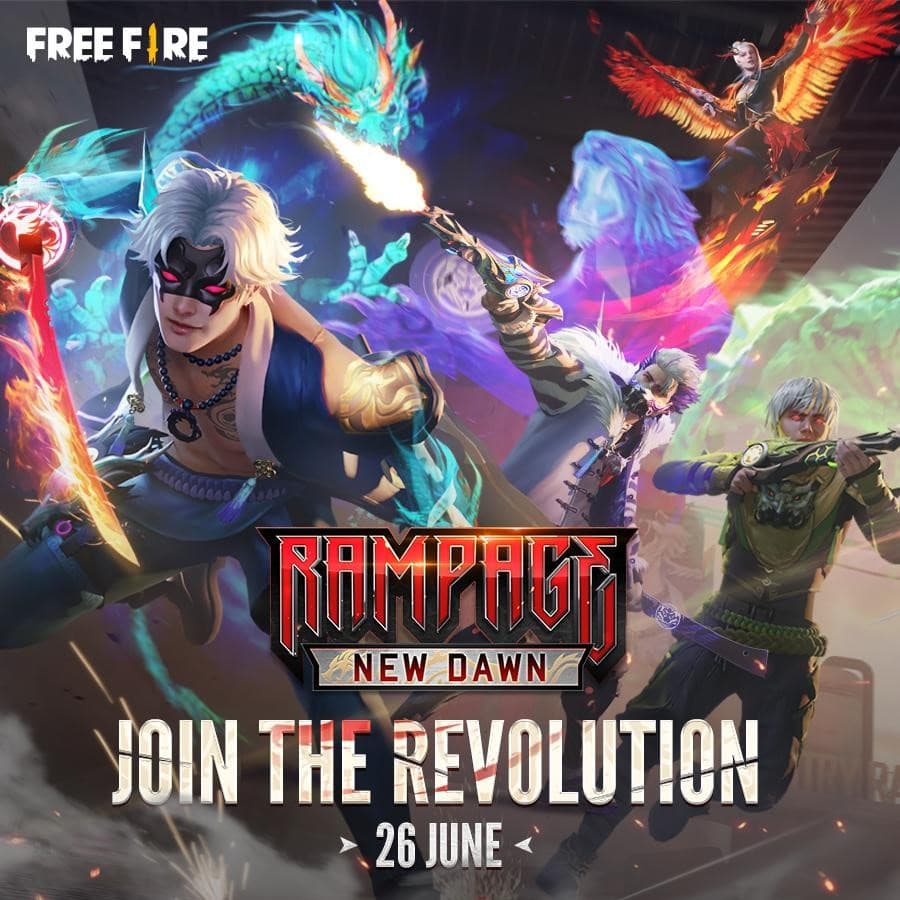 By gaining more experience and leveling up to further unlock attributes, players can be prepared for more intense battles with their friends. They can do so by gaining experience and leveling up to unlock the skills of the 4 protagonists. With over 20 attributes available, players will have the opportunity to explore the best combination possible in a bid to be the most formidable player on the battlefield.
Did you find this Free Fire Rampage: New Dawn article helpful? Let us know in the comments!
For more Mobile Gaming news and updates, join our WhatsApp group, Telegram Group, or Discord server. Also, follow us on Instagram, Twitter, and Google News for quick updates.