Floryn, The Budding Hope, is the new hero released on the Advanced Server of Mobile Legends: Bang Bang. She is a support hero who can heal allies wherever they are. Her appearance is of a sweet girl with a blue spirit alongside her and described as a kind-hearted girl who is determined to spread greenery throughout the world. She uses Magic Power to heal heroes and deal damage to the enemies. She has some interesting skills which can make her an amazing Support hero. Let's check her skills and analyze her abilities in detail.
---
Abilities
Passive – Dew (Buff)
Floryn carries Dew's Lodge, Lantern of Hope with her. Lantern of Hope cannot be sold and will accumulate energy every time Floryn hits an opponent using her skills. Dew and Lantern of Hope can both evolve after full energy.
When at the Fountain (Base), Floryn can share the Lantern of Hope's power with an allied hero, granting them an extra piece of equipment slots. The equipment takes effect after Lantern of Hope evolves.
Skill 1 – Sow (Damage, Heal)
Floryn casts an energy seed at a designated enemy, dealing Magic Damage. Healing Fruits will then spawn and bounce off the enemy to nearby allied heroes, each fruit restoring a certain amount of HP.
Skill 2 – Sprouts (CC, Damage)
Floryn borrows Dew's power and casts a blob of energy in a designated direction, dealing 225 / 280 / 335 / 390 / 445 / 500 Magic Damage to the enemy hit. The energy will then smash the area behind the enemy, dealing 225 / 280 / 335 / 390 / 445 / 500 Magic Damage to enemies in the area and stunning them.
Ultimate Skill – Bloom (Heal, Damage)
Floryn's life force resonates with Dew's, healing all allied heroes 5 times within 4s (ignores distance). The overflowing energy will also deal 200 / 230 / 260 damage to nearby enemies each time the healing takes effect.
---
Skill Analysis and Hero Overview
Floryn's skills are just amazing. The first skill allows her to heal the nearby allies while dealing damage to enemies. This would be very useful in the early stage of the game when laning is very important. The second skill will come into during the early and late game when little engagement with enemies would have started. The skill is very good for crown control and can check enemy MM progress.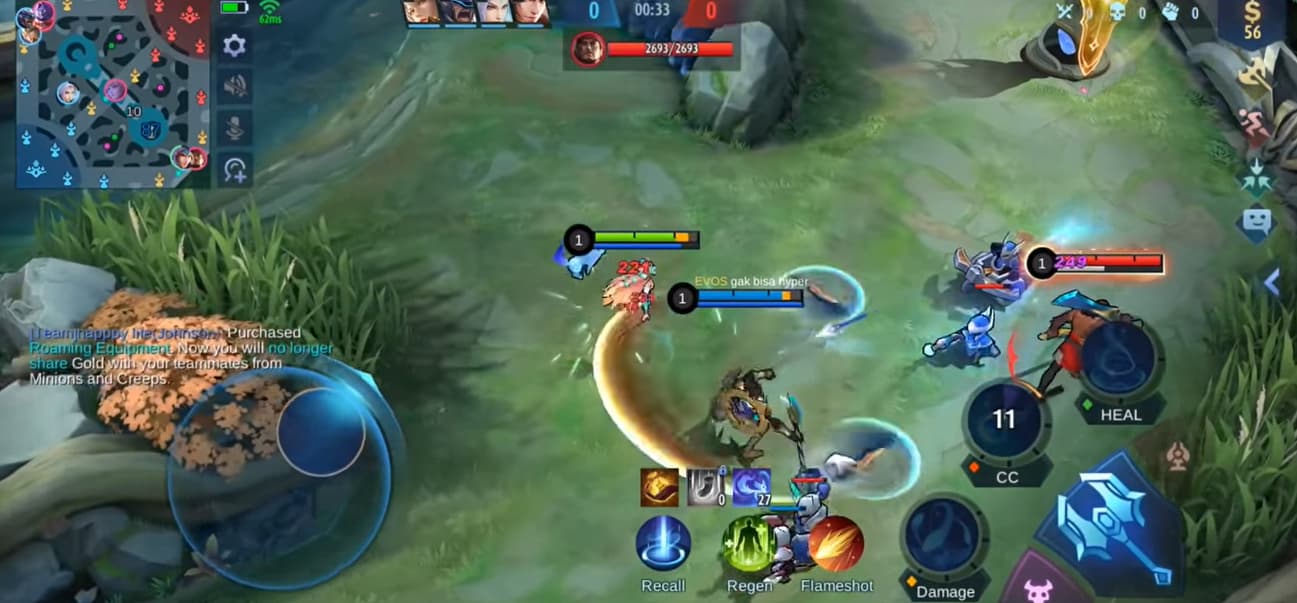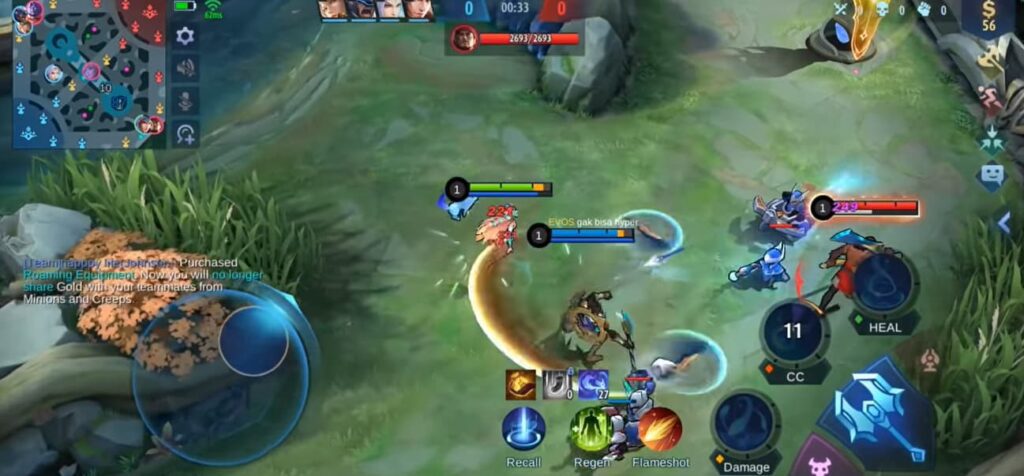 The Ultimate is an OP. It can heal any allied heroes wherever they are and at the same time, can deal damage to the enemies. It's like having Yi Sun-Shin but not for damage rather for healing. The Ultimate can save anyone during critical engagement with the enemies.
Not to forget the passive, which buffs her allies with extra equipment. An assassin or Marksman can seriously benefit from the skill. The extra equipment doesn't consume slot allowing, to gain a permanent boost to the stats.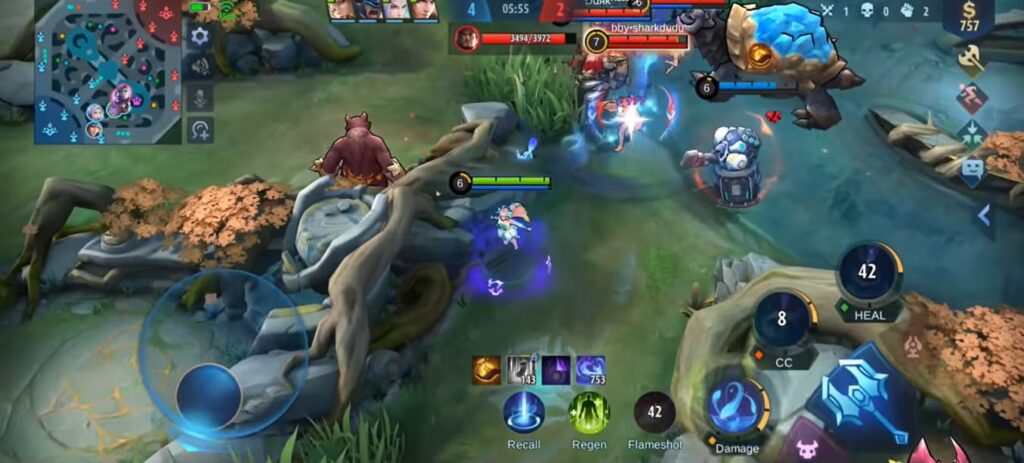 Floryn would be a tough competitor for healing heroes like Estes and Rafaela. She is one who can bring lots of support stats for the allies but moreover, she can also get her hands on kills. Her Ultimate is just superb and would definitely be something the MLBB players would be excited about.
---
Floryn release date in Mobile Legends
Floryn would be going through lots of changes in the upcoming times, especially to have a balance on her Ultimate skill. But the community can hope to have her soon on the original server. Our guess would be she may feature during the Halloweens, but not just run our horses for now.
---
That's all for today's overview guide about Floryn in Mobile Legends. Are you excited about the arrival of Floryn in MLBB? Let us know in the comment section below!
For more Mobile Gaming news and updates, join our WhatsApp group, Telegram Group, or Discord server. Also, follow us on Google News, Instagram, and Twitter for quick updates.