With the constantly evolving meta in Mobile Legends: Bang Bang, developers are constantly looking for ways to keep players happy with balanced heroes and fun game modes. In this latest patch update of 1.5.78 of Mobile Legends, the focus is shifted to less-used Fighters like Argus and Alpha, and how they can be better balanced and have a higher usage rate in the game.
Hero adjustments
Argus
Although being recently revamped, Argus did not receive the popularity developers had hoped for. He was not picked at all in recent MPL games. It is rare to see him in Ranked Mode. These changes will hopefully make it easier for players to use Argus competitively.
Passive
Argus's Passive combo has been reduced from 3 strikes to 2 strikes, with the first hit by Argus and the second by his shadow. He also no longer performs a strike with the final blow. These changes should make it a better experience when playing Argus with a high attack speed.
Skill 1
Greatly increased the width of the skill range.
Cooldown: 15s-11s → 12s
Skill 2
Base Damage: 200-350 + 80% Physical Attack → 300-400 + 40% Physical Attack
Ruby
A minor change was made to Ruby's Passive from the previous patch.
Passive
Defense gained from each jump: 9 + 1*Hero Level → 9+1.8*Hero Level
Ling
Ling is given a buff in this patch to increase his Skill 2 Damage, allowing him to burst his enemies quicker in the Early Game.
Skill 2
Base Damage: 190-265 → 230-305
Physical Attack Bonus: 50% → 40%
X-Borg
X-Borg has since lost a huge portion of his popularity since release and will be getting a huge change to how his Armor works. Hopefully, with a larger percentage of Armor, he will be more useful in team fights and in 1v1 situations.
Attributes
HP Growth: 89 → 109
The ratio of his HP to Armor's HP granted by equipment: 4:8 → 2:11 (For example, a piece of 100 HP equipment will grant 20 HP to him and 110 HP to the Armor.)
Skill 1
Slightly reduced the skill range when X-Borg is in the Armorless State.
Gloo
Unfortunately, Gloo is still a subpar pick among other Tanks despite his previous buffs. These changes will hopefully make Gloo a more viable pick in Ranked.
Passive
Each Stack's Damage Reduction: 8% → 10%
Ultimate
Cooldown: 55s-45s → 50s-40s
Cooldown reduction on slaying enemy: 10s → 6s
Phoveus
Phoveus early-game performance is buffed a little in this patch due to a non-optimal performance from the previous patch.
Skill 1
Base Damage: 260-510 → 275-525
Ultimate
Base Shield: 150-350 → 200-400
Revamped Alpha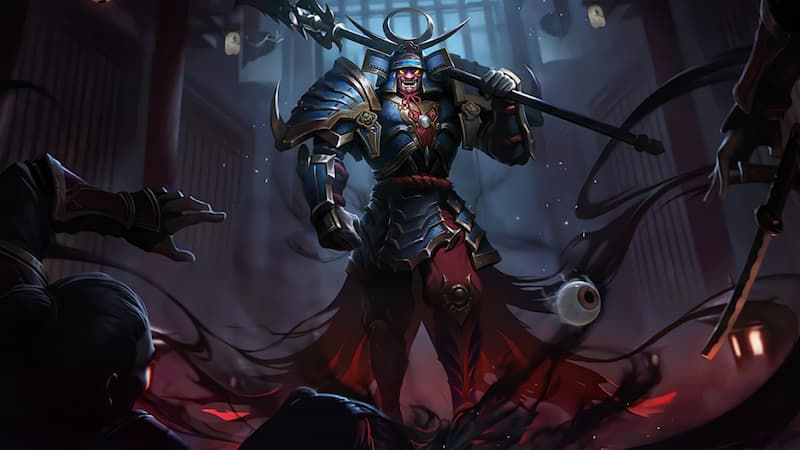 The Revamped Alpha was stronger than expected, so his strength is weakened slightly.
However, the accuracy of his Ultimate and crowd control capability is greatly increased. This ensures that Alpha's playstyle remains unchanged.
Passive
Beta now does not slow the target when attacking them.
Ultimate Cooldown
16s-12s → 20s-16s
---
Battlefield Adjustments
Reduced the respawn time after a battle lasts 25 minutes, to improve player experience in lengthy matches.
Increased the HP Growth of Melee Soldiers and Ranged Soldiers.
Bug Fixes
Fixed an issue where players that had found a match yet didn't prepare in time would not be penalized.
Fixed an issue where Starlight Membership would mistakenly grant 10 Protection Points upon winning a match.
Fixed an issue where those who lost in an invalid match would receive a Protection Points mail by mistake.
Fixed an issue with the location of Atlas' Passive, the "Frigid Breath" effect, after he entered the Ejected State and returned to his mecha.
Fixed an issue where Rafaela, Argus, Kaja, and Gusion would be exposed to enemies when they hit creeps with skills.
Fixed an issue with the damage type of Silvanna's Basic Attacks on Turrets.
Fixed an issue with Lesley's Passive buff icon
Fixed an issue where Vale and Wanwan's Ultimate voice-overs didn't play normally.
---
Are you excited about the latest Mobile Legends Patch Update 1.5.78? Let us know in the comment section below.
For more Mobile Gaming news and updates, join our WhatsApp group, Telegram Group, or Discord server. Also, follow us on Google News, Instagram, and Twitter for quick updates.