A couple of weeks ago Pokemon Unite gave users some hints about the new playable Pokemon that would help in building new team compositions and help the game progress forward. With Tsareena, Dragonite, Trevenenant, and Aegislash released, only the supporter role remained empty, and today for the celebration of Pokemon day which falls on 27th February, Sunday, Pokemon Unite has announced Hoopa as the new ranged supporter that players can get for free. Hoopa will be an expert-level supporter who will help other Pokemon in fighting on the battleground.
Hoopa in Pokemon Unite: Character Overview
Hoopa will join the fleet as a ranged supporter just like the main Pokemon titles with two forms. During the start of the game, Hoopa is confined and starts with a basic attack, as the game progresses Hoopa will gain the ability Astonish at Level 1 and Confuse at Level 3. Hoopa's Magician ability can create a hole underneath a Berry in the opposing team's territory and transport it directly to the allied team.
Hoopa can also heal allies faster, Hoopa can form a ring area that will take all the allies directly to their base or come back to the same location where the ring was created by Hoopa, but allies can only warp one time. Hoopa Unbound will have access to the Hyperspace Fury move, which deals a barrage of punches, and the Psybeam move, which blasts foes in Hoopa's line of sight while also making it briefly immune to attacks.
According to the developers, Hoopa can win matches for the players if Hoopa's power is used strategically, combined with its ability to teleport players, heal allies faster, and also transform into Hoopa unbound which can deal a huge amount of damage to the opposite team.
How to get Hoopa for free in Pokémon UNITE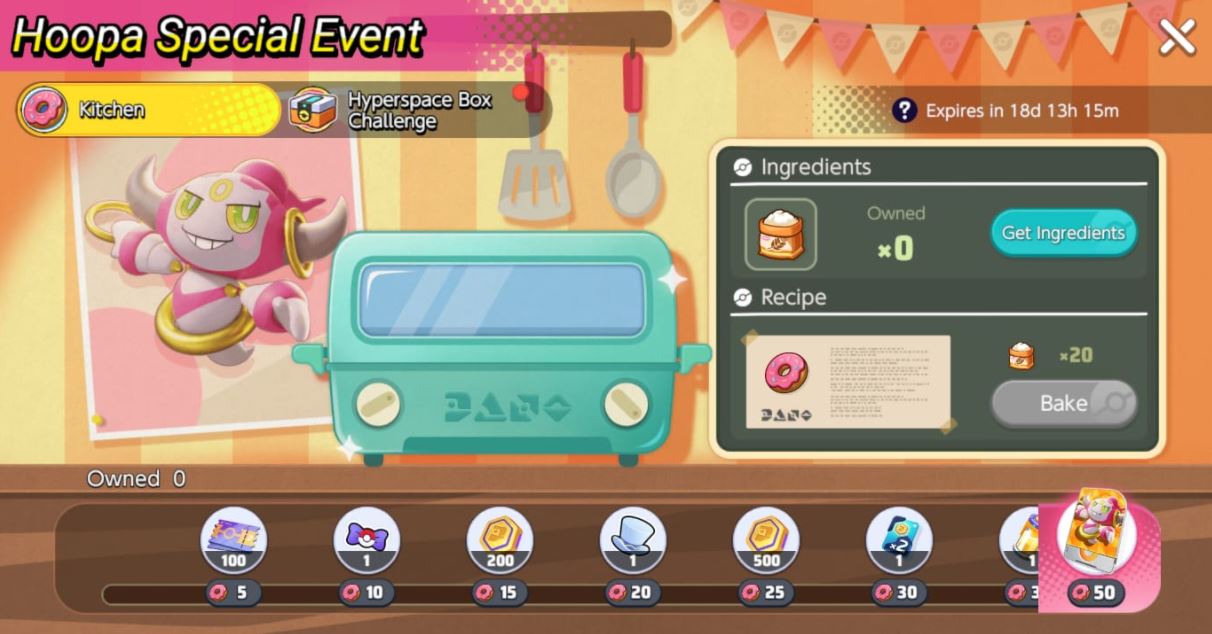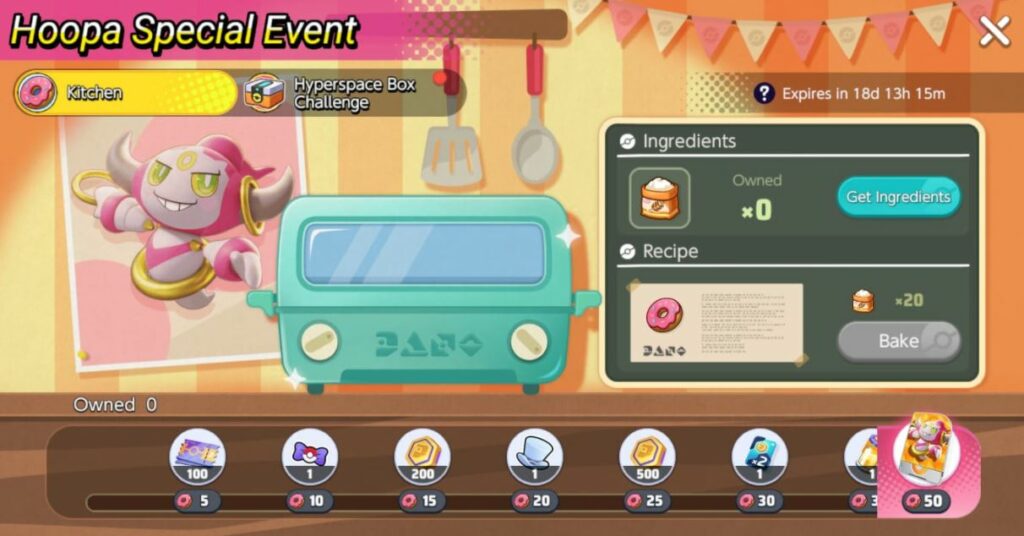 Inside the events tab, players will find 'Hoopa Special Event'. This event comes with certain daily and special tasks. After completing each task, players will get materials to bake donuts. Upon baking 50 donuts, players will be able to claim Hoopa for free in Pokemon Unite.
Pokémon Day has more cool stuff
The video shared by the official Pokemon UNITE channel showcases a lot of new things coming. This includes some fantastic holowears, a new limited-time game mode, and more. While there are no exact dates on when the players will be able to try these new things but certainly they are happening soon!
Users can stay updated about all the news regarding Hoopa and Pokemon day celebrations by following the official social media handles and the official website.
For more Mobile Gaming news and updates, join our WhatsApp group, Telegram Group, or Discord server. Also, follow us on Google News, Instagram, and Twitter for quick updates.