PUBG Mobile Microcosm event is going to be the second event of the current season and will be themed with respect to the Season 19 Traverse Royale Pass. In this event, players will have the ability to transform into mini Insectoids to stay out of sight and travel through wormholes.
---
Event details
PUBG Mobile Microcosm event will provide five labs across the map of Erangel and each lab will be equipped with interactive facilities which will allow the player to transform into an Insectoid which will also allow one to fly at a low altitude.
The labs will also have their own loot and therefore might become a hot drop for the duration of the event. It will appear in the form of a large imposing building and will bear the name "Inhuman Labs". It will also come with a slogan which will say "In Truth We Trust".
Facilities accessible from the Labs
1. Quantum Transformation Device
The basic apparatus of the lab, used to transform into an Insectoid or go back to normal form from an Insectoid. It will be in the shape of a cylindrical apparatus and will be found on a raised platform in the centre of the lab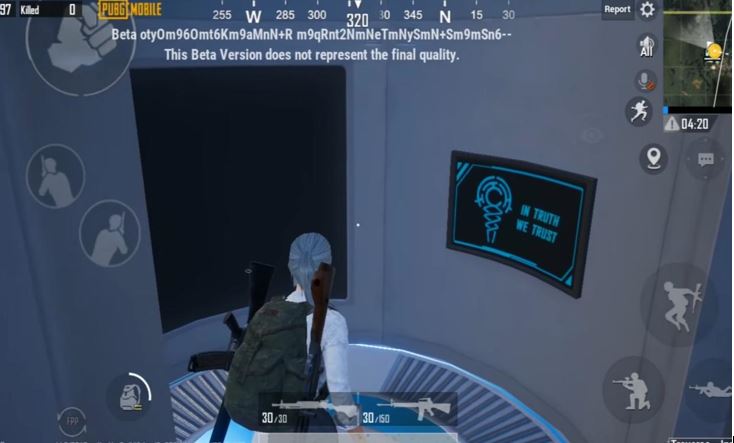 2. Energy Store
The machine for vending combat supplies to the player in exchange of Luminators. It'll give players weapons such as ARs and attachments. Each item will have a specific Luminator cost.
3. Wormhole Device
A teleportation device activated by Luminators capable of transporting a player from one lab to another. It is to be noted that the device will be accessible to the player only in the shrunk Insectoid form. Each use of this device is supposed to cost 50 Luminators.
The lab will also showcase some non-interactive enclosures made of glass which will house a variety of insects and animals which have gone a mutation of some sort as a result of all the tests done in the lab.
PUBG Mobile Microcosm event mechanics
Once a player has successfully transformed into an Insectoid, they will be granted access to special weapons exclusive to Insectoids which could be used to engage in fights with other Insectoids. It should be noted that the Insectoids will be invincible to damage from regular ammo types, but will sustain damage when hit with a Pan.
The Insectoids will be equipped with a visual ability which will allow them to spot certain objects called Luminators scattered around the labs upto a certain radius. The Luminators could be exchanged for combat supplies in the Exchange Store or travel from one lab to another by opening a wormhole. The Luminators will be present in the shape of bright yellow orbs floating mid air in the open or in houses.
It is to be noted that the Insectoid form, that is, the shrinked form will be fully sustainable only within a certain radius of the lab called the Quantum Field. If the player exits that Quantum Field or wanders too far off, then the Insectoid form will no longer be sustained and the player will revert back to their original regular sized form. All gear and weapons equipped before turning into an Insectoid will also be returned.
An entirely new type of event, of something whose likes we haven't seen anytime before, this event has great potential to be a hit among the fans. It might come as a refreshing change to the format of the events with the brand new mechanics and objectives. So brace yourselves, because it's about to get real hot soon.
For more Mobile Gaming news and updates, join our WhatsApp group, Telegram Group, or Discord server. Also, follow us on Instagram and Twitter and Google News for quick updates.