Gunfire Reborn is a brand new mobile version of the popular first-person shooter which also features Roguelite and RPG elements. The game has levels that players have to clear and if they die and can't respawn at the same spot, then they have to start over again and work their way to victory again. Here in this article, we will review Gunfire Reborn and share our first impressions of the game.
There are various heroes (some free and some paid), a bunch of different weapons, multiple enemies of varying degrees of difficulty, and boss battles, all of which create an action-packed experience. In this review, we'll touch upon the question of whether the game is worth the price tag attached to it.
Venture into the hail of gunfire, reborn in desperate landscapes
Starting off with the Gunfire Reborn review, right from the get-go, this game doesn't fail to engage players with its gameplay and visual art style. Like all such games, players start out by taking on the lower level henchmen, starting off with their hand cannon which never runs out of ammo. They then progress through the game, gunning down enemies, tossing grenades around, and upgrading their stats.
The gameplay is extremely good. This Is one of the best games that has been released on mobile in recent times. It's right up there with other awesome paid titles like Minecraft, Stardew Valley, Death Road to Canada, Huntdown, the DoorKickers games, and others.
Engage in warfare with distinctive heroes and a wide arsenal of weapons
The game often throws a lot of enemies at you which is always really fun and challenging while also giving you really cool weapon drops from the get-go. There are a bunch of different kinds of weapons ranging from melee to pistols, to shotguns, rifles, and even RPGs. Another thing to be complicated is the unique weapon designs as they're all quite visually appealing. Put simply, the game is not something you can put down too easily. There's hardly much to complain about.
Each of the heroes has its own style and there are a bunch of different traders in-game who can help out the player by giving them various items to recover health and upgrade their stats. The game doesn't have much in the way of a story if any at all.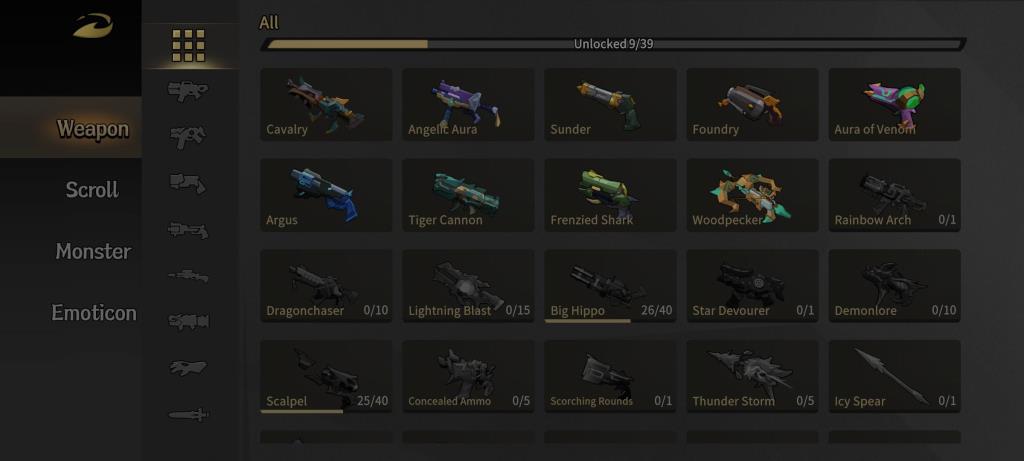 If you've played first-person shooters before, then it shouldn't be too hard to get a hang of the game. The controls are pretty standard with movement, POV, shooting, and a few other things. The only real complaint that players might have is that the level design doesn't change much over the course of the game.
The game offers multiple game modes but does require a constant internet connection
Moving on, the game features a single and multiplayer (players can team up with their friends) mode. Unfortunately, though, players have to have an internet connection to be able to run the game, which is really disappointing. A game like this could be the perfect title to try out when you're offline.
Another thing players might not like (and some might like) is the increase in difficulty. There weren't really any bugs or glitches observed during the testing period aside from a minor issue where certain messages are shown in Chinese instead of English and certain issues with controllers.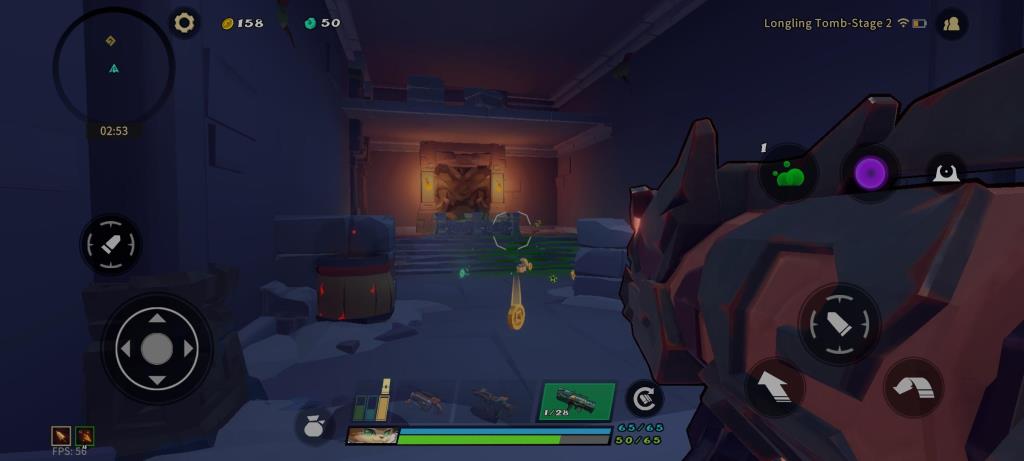 Low-poly graphics, optimal UI and comes with full Controller Support
The game features pretty good-looking low poly graphics that create a good atmosphere and work well for it. The audio is standard and nothing really stands out about it. The controls are pretty close to standard mobile FPS controls while the UI has been optimized for mobile devices.
The game does have controller support but at certain menus, players have to use touch, and the HUD during the game stays on even after connecting a controller. Aside from that, the touch controls work flawlessly. The game doesn't have any ads (which is obvious since it's a paid title and it doesn't have any IAPs either, which again is standard for a paid title like this.
Final Verdict
This has been quite a positive review so far so that probably answers the "to buy or to not buy" question. This game is worth the money if you're willing to make a few compromises (The biggest one of which is the lack of offline playability). It would be a great idea for the devs to actually fix up the game and make it available offline since single-player titles shouldn't really need an internet connection and many players get them for that very reason.
Overall though this is a great title that doesn't leave a lot of room to complain about the core gameplay itself and if you're looking for an FPS that isn't just a PvP ordeal, then this is absolutely for you. Now the RPG elements are pretty important for this game too and players will have to learn about them to succeed. Those who're looking for just an FPS experience might have some difficulties going through the game.
Gunfire Reborn review by Gamingonphone
Gameplay Mechanics - 8
Graphics and Music - 8
Game Progression - 8
Controls and UI - 9
Value for Money - 8
8.2
Good
Gunfire Reborn is worth the money if you're willing to make the compromise of not being able to play offline. And if you're looking for an FPS that isn't just a PvP ordeal, then this is absolutely for you.
What are your opinions on the Gunfire Reborn game and your review of it? Do let us know in the comments below!
For more Mobile Gaming news and updates, join our WhatsApp group, Telegram Group, or Discord server. Also, follow us on Google News, Instagram, and Twitter for quick updates.