Season 8 of Brawl Stars, Once Upon A Brawl has brought with it a chromatic brawler named Ash. Being a chromatic brawler Ash is obtainable at Tier 30 of the Brawl Pass. In this Brawl Stars brawler guide, we will take a look at his skills, give tips on how to use Ash in Brawl Stars, and look at the game modes Ash is good at.
New Brawler: Ash
Ash is best described as a trash knight who is responsible for keeping Starr Park clean. Ash easily gets furious about all the junk he has to clean up. Dealing and receiving blows, even more so. The Fury makes him faster and more dangerous, but eventually, he cools down.
Rarity: Chromatic
Class: Heavyweight
Ash's Skills
Trait
Below Ash's ammo slot players will see another bar which is his trait. The rage bar fills up whenever Ash deals or takes damage and it slowly depletes when Ash is neither receiving nor dealing damage.
The rage bar gives two bonuses to Ash namely attack buff and speed buff. The bar is divided into three parts :
The first bar on completing filling gives a 50% attack boost and increases movement speed
The second bar on complete filling gives a 50% attack boost over the first bar for a total of 100% attack boost and further increases movement speed.
The third bar gives no additional bonus.
Attack: Clean-Up
Ash smashes the ground sending a piercing shockwave that damages the enemy. A key thing to note is that the attacks have a slight delay making it impossible for Ash to dish out multiple attacks in a short period of time.
Though his range is a short racking at 5 tiles which is the same as Bull ash packs a punch especially when his rage bar has two segments filled.
Super: Little Helpers
Ash has five robotic rats that help him clean up the mess. On using his super these 5 chases the nearest enemy and explode upon contact dealing splash damage in a 2 tile radius. This super is similar to tick but since there are 5 rats the damage and health are equally split among them.
Gadget: Chill Pill
Ash gets furious real quick but he has the ability to cooldown fastly as well. Using the gadget recovers Ash's health depending upon how much his Rage bar is filled up.
Star Power: First Bash
When Ash has his Ammo bar filled up his next attack charges his Rage bar twice as much. The supercharge rate remains unaffected.
Star Power: Mad as Heck
Ash's reload speed increases depending upon how much the rage bar is filled. A completely filled rage bar increases the reload bar by 30%.
Tips and tricks to master Ash in Brawl Stars
Ash has one of the highest hitpoints in the game making him stay in fight longer and coupled with his trait he can dish out high damage continuously.
The most important mechanic for Ash is his rage bar.Super charges the rage bar the fastest therefore hitting your supers for longer uptime on the second stage of rage is important. For players it is important to charge his rage bar quickly and keep it charged for as long as possible.The rage bar slowly decays over 12 second while sitting idle on fully charged rage bar and taking no damage.
Ash performs good against enemy tanks but he needs to keep his distance because other tanks apart from Frank have high DPS capabilities which ash lacks due to his shot delay.
Ash's gadget Chill Pill provides maximum value when the rage bar is fullly filled. However it also completely depletes the bar therefore the gadget is best used when Ash is in close proximity with the enemy and has a slight wall or any other obstacle to play around. This ensures that you get the maximum heal and then attack the enemy to instantly recharge your rage bar.
Ash possess the ability to control choke points owing to his piercing attack which grants him crowd control and with his high HP pool he can easily sustain damage. With his Super he also has the capability to push back enemies and if they are not vigilant enough or are low on ammo he can take them down.
The rats from Ash's super have low health and hence they are ideally best against brawlers who have low ammo and/or brawlers unable to quickly attack as the rats do splash damage. The rats do an incredible job by wasting enemy ammo and pushing them back acting as a support for other brawlers. The best way to use the super is by surrounding the enemies, this way the enemy has low chance to kill all of the rats.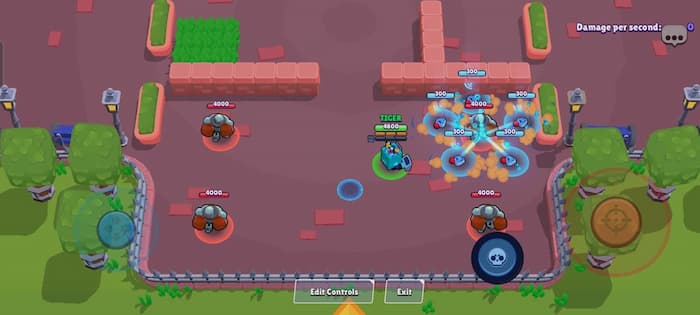 His super can also be used as a shield against non piercing attacks. To do this place your rats right in front of Ash while one rat shields the other's can either deal damage or waster enemies ammo. While doing so timing is key.
Ash's position in the Brawl Stars Tier List
S Tier
A Tier
B Tier
C Tier
What are your thoughts on our Ash Guide in Brawl Stars? Did you find this Brawl Stars Ash Guide helpful? Make sure to comment below!
For more Mobile Gaming news and updates, join our WhatsApp group, Telegram Group, or Discord server. Also, follow us on Google News, Instagram, and Twitter for quick updates.