The 31st gameweek of the English Premier League is almost upon us and so is the Fantasy Premier League deadline. In this mini-double gameweek only two teams play double and hence there is a possibility of a slightly high-scoring gameweek. Apart from the popular picks, there are quite a number of players, who have impressed over the weekend with points and underlying stats. The onset of fixtures along with their form can really turn them into good replacements for the underperforming assets of the fantasy team. All the managers are trying to stabilize their teams with suitable options before the price hikes. In this article, we compiled 5 differentials for FPL Gameweek 31, 2021/22 to boost your rankings which others may not even notice!
FPL Gameweek 31 Differentials 2021/22
1. Jordan Pickford (Goalkeeper) – 4.9 Million
Everton enjoys a double game with fixtures against West ham United and Burnley FC in the 31st game week of the English premier league. Their goalkeeper and English international Jordan Pickford is listed in the fantasy premier league game with the price tag of 4.9 million euros and is selected by a total of 4.5% of total teams. His xGC per 90 accumulates to almost 1.6 and scores an average of 17 points for 5 games.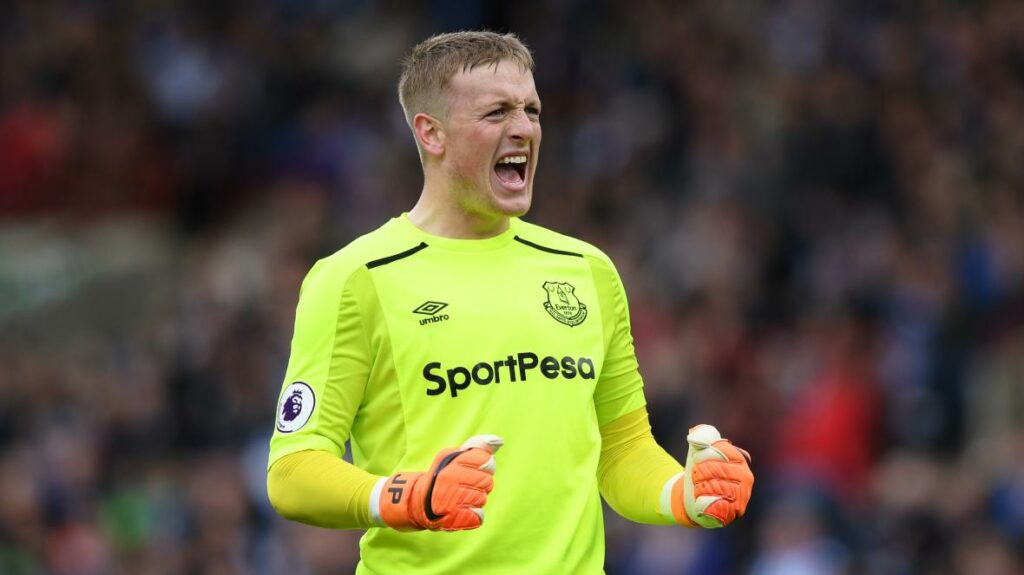 The double gameweek part is the most favorable thing to happen in his selection to the FPL differential list this game week. The English international is back from international duty and will try to keep Lampard's men up above the relegation battle.
2. Ben Johnson (Defender) – 3.9 Million
West Ham United are well settled in the top half of the Premier League table and is trying to snatch a spot into European action. They welcome Everton at home in gameweek 31 as Ben Johnson looks to extend his run in the first eleven. Once back from his injury, he has now played four full games and is currently selected by only 3.3% of total FPL managers.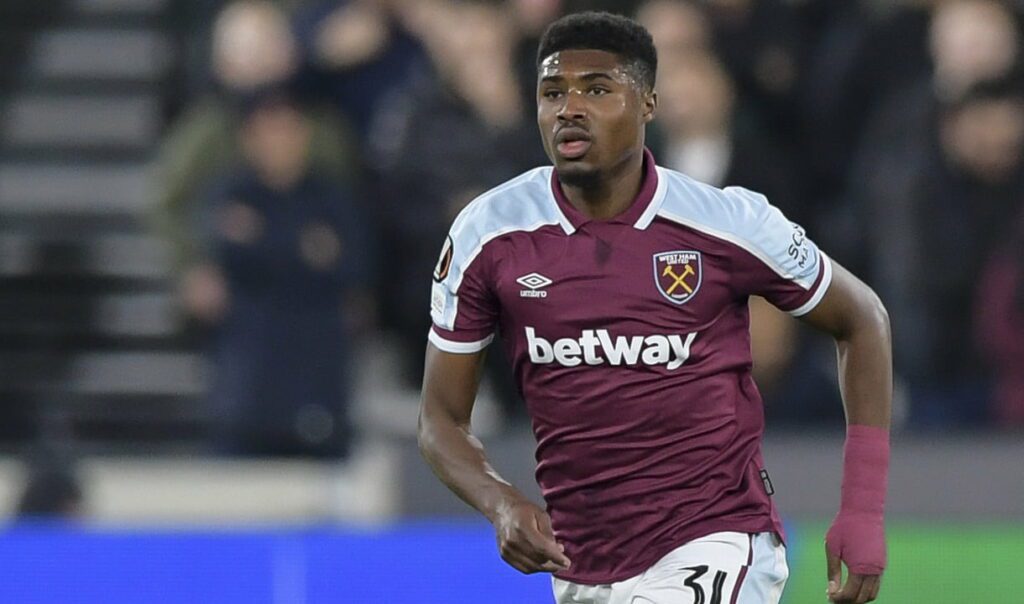 His price tag of a mere 3.9 million justifies his selection as a potential differential option. He also averages 1.15 shot-creating actions per 90 and 71.6% passes completed each game, thereby cementing his spot in our list of potential differentials for the week.
3. Luiz Diaz (Midfielder) – 8.1 Million
Ever since the Colombian became a Red from Merseyside, FPL managers were keen to see how he performs and how much game time he enjoys. But it is safe to say that the fresh import from FC Porto has settled well in the Liverpool jersey under manager Jurgen Klopp and the stats obviously back up the fact.
Ever since Luis Diaz came to Anfield, no other player has carried the ball more than him in the entire premier league. He tops the chart of most carries with take-on since his debut with 15 progressive ball drives ahead of Emmanuel Denis at the nearest second spot.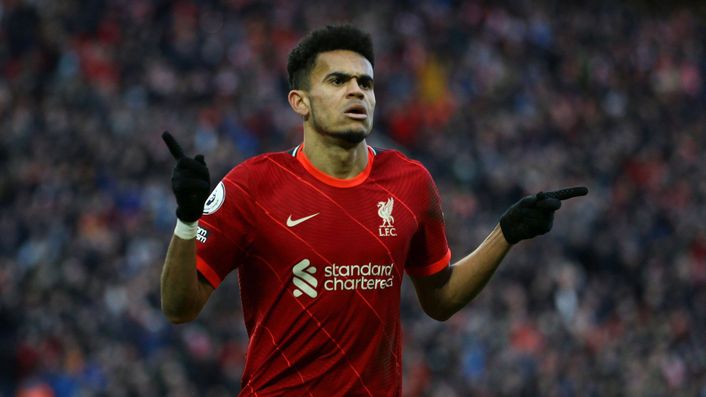 He also managed to complete 54 progressive carries in his 498 minutes of football in the English premier league from which 13 of them resulted in a shot on goal or a big chance created. He also has the third-highest touches in the opposition penalty area behind Arsenal's Bukayo Saka and his fellow winger Mohammed Salah. Coming to the Fantasy League perspective, he costs 8.1 million and is listed as a midfielder with 2.6% of total teams selected by and makes his way into our rundown of FPL GW 31 differential.
4. Gabriel Martinelli (Midfielder) – 5.3 Million
On Saturday, the 20-year-old earned his senior Brazil National team debut, coming off the bench in a World Cup qualification win against Chile. Martinelli scored 5 goals and assisted on 3 others in 19 league appearances this season. For the months of November and January, the teenage attacker was named Arsenal Player of the Month.
Gabriel Martinelli, an attacker for the Gunners, has been one of the team's standout performances this season as they strive for a 'top-four' finish in the Premier League. Martinelli also has an npxG of 4.3 and xA of 1.6 with 42 shots creating actions coming off of his boots. His price tag of 5.3 and ownership of 4.2% make his way into our FPL Differential options for this gameweek.
5. Maxwel Cornet (Midfielder) – 5.9 Million
Maxwel Cornet and Burnley enjoy a double-legged gameweek in the 31st week of EPL as they face title defenders Manchester City and relegation battlers Everton both at their home Turf Moor. The left-footed African international has played 17 games in the premier league so far and scored 6 times with a non-penalty expected goal stat (npxG) of 3.0. He also has registered an xA of 0.7 in the league with 13 offensive actions leading directly to a goal or a shot on goal.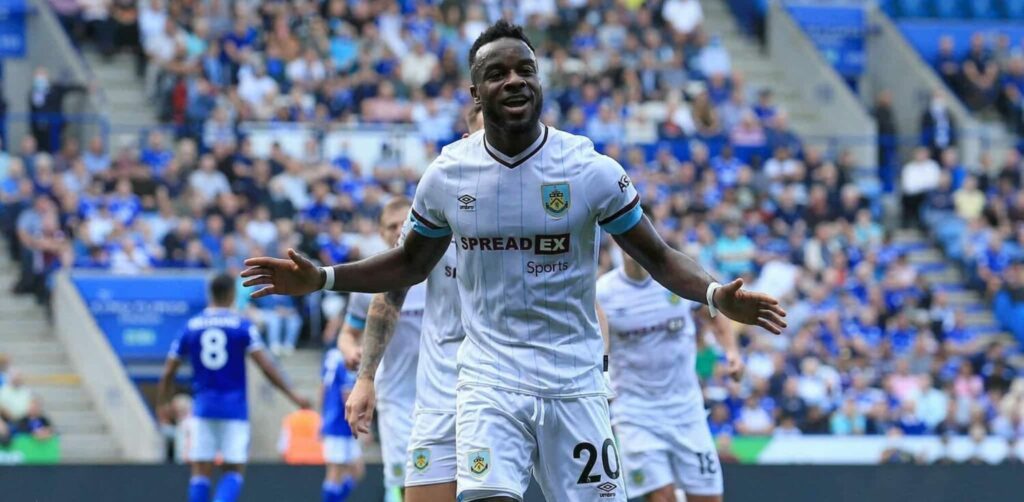 His incredible statistics of 5.51 progressive passes received per match and 3.71 progressive carries each game makes him one of the best assets of the Burnley team. Burnley are currently in the relegation zone but their fixtures are not played act as a great moral boost to keep their fight alive. Cornet, being selected by just 0.8% of teams playing FPL, can turn out to be an effective differential option in GW 31.
What are you waiting for? Setup your squads and join our very own FPL 2021/22 Fantasy League through this invitation code ehvefg or join from this link and win exciting cash rewards for absolutely free.
Did you find our analysis on FPL Gameweek 31 Differentials 2021/22 useful? Are you considering anyone from here? Drop your comments in the comment section below!
For more Mobile Gaming news and updates, join our WhatsApp group, Telegram Group, or Discord server. Also, follow us on Google News, Instagram, and Twitter for quick updates.