The Mobile Gaming Industry is booming at the highest level and the AppsFlyer reports are also suggesting the same. The level of gaming has increased to such an extent that developers are trying to get the best of their teams to bring something new and creative. Amongst this, the Sports category continues its popularity among the masses. One such sport is Baseball. So, to help the loyal baseball fans out there, this list will feature the 5 best Baseball games that you can play on your mobile devices, be it Android or iOS.
---
Best Baseball games for mobile
1. MLB Tap Sports Baseball 2020
The MLB experience comes to your phone with MLB Tap Sports Baseball. Developed by Glu, it comes with easy to learn controls. Those who have played the last season can get more special rewards if they log-in with the last season's account. The game is simple, tap to play baseball and bat continuously to hit a home run streak! You can make a team of real MLB players and travel to authentic ballparks within the game. In addition, the game features complete 2020 MLB Teams, MLBPA Players, and MLB Ballparks as well.
MLB Tap Sports Baseball also has multiple game modes like Slugfest, Home Run Battles, Walk Off Hero, Event Royale, Pick'em, and Season Mode. The main reasons for the game to get picked in our top 5 list of best Baseball games is its ease of use for first time players, along with good sound effects and graphics that give you an exciting baseball feel. Also, with consistent performances, you can get your team on the MLB scoreboard with World Rankings & Leaderboard MVP that will earn you amazing rewards.
However, the only backdrop in the game is that you don't have an option to pitch. This does matter for many players, as pitching scores can make a significant impact on the game's final result. You can check our MLB Tap Sports Baseball 2020 Beginners Guide here.
---
Baseball Superstars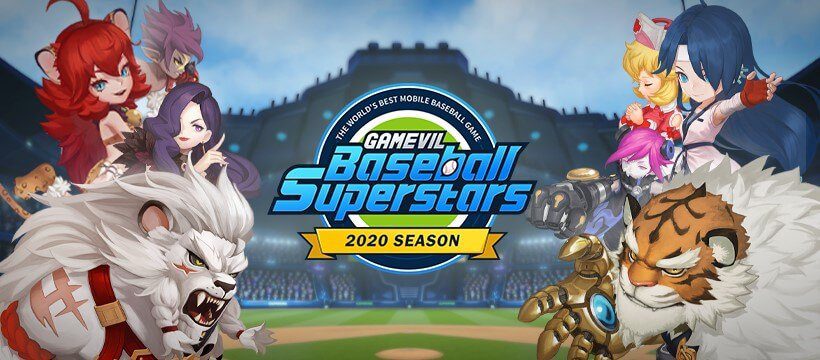 Another popular baseball game by GAMEVIL, Baseball Superstars comes as a unique experience to many. The game isn't affiliated to real-life stars but shows baseball in a creative 3D Cartoon RPG mode, where you can create, customize your character too. Options to customize your team's logo, stadium, and equipment. Recruit, combine, develop your players to create a strong squad. Trainers are also present in the game, which are interesting characters to look for.
Talking about the game modes, you have a lot of them available to play, which makes it one of the best baseball games for mobile. MyPlayer mode, Season Mode, PvP Mode, Tournament Mode, and Home Run Derby adds the thrill of trying out new features. The new batting mechanism helps you to time your hits well. The biggest plus of this game is the fun 'create a character' mode. Overall, a fun experience of a baseball game and thus is on the top 5 list.
---
MLB 9 Innings 2020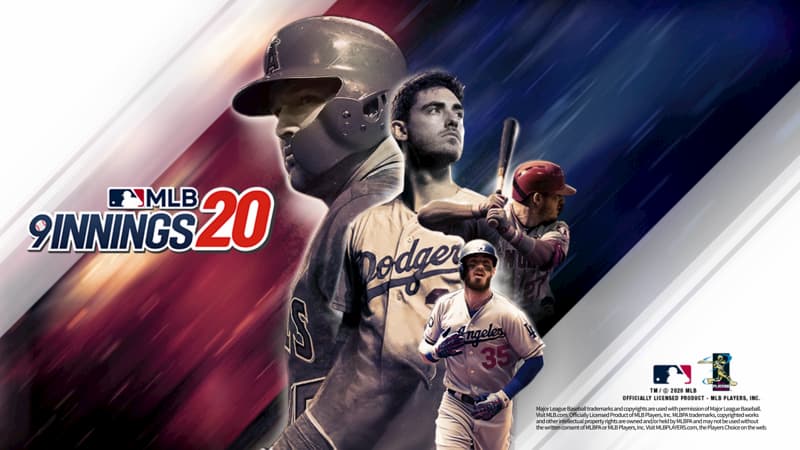 Com2us is well known for publishing Baseball games, and any lover of the sport wouldn't miss out on this game. Officially licensed by MLB and MLBPA, MLB 9 Innings 2020 is a wonderfully designed game that covers the necessary aspects required for a Sports game. Further, it comes with a full 3D experience with over 2,000 MLB star players available, realistic graphics of stadiums with all 30 teams, and an advanced simulation system to help you to sim the games faster.
The game comes with updated rosters, which includes acquisitions for each team such as the Yankees' Gerrit Cole or the Angels' Anthony Rendon among others. Many in-game modes are very exciting to play. League Mode for the World Series, an engaging Ranked Battle mode, a PvP Clutch Hits Mode, Arcade Mode, and others. Complete Club Missions with your team members to get rewards and then use them for club benefits. In the Club Battle mode, you can face off against challengers worldwide. The unique Club Crafting menu will help you to create or craft new items that can be used within the game.
---
MLB Perfect Inning 2020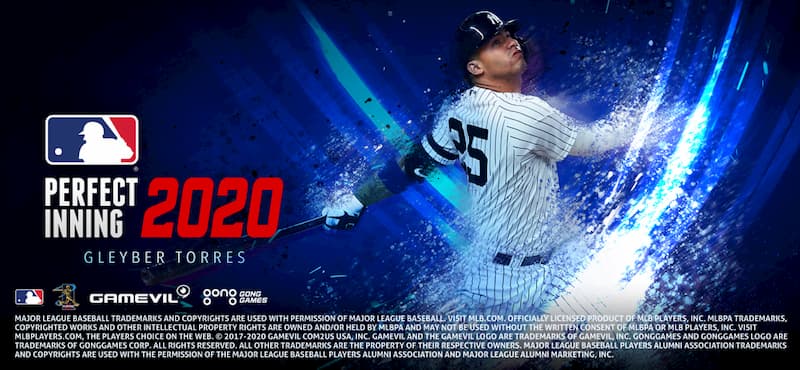 Another big hit from GAMEVIL in the Baseball scene, MLB Perfect Inning 2020 is another realistic sports experience perfected for mobile. The game's specialties include realistic player models and player motions, which add more flavor to the game. Along with that, you get to experience all 30 official ballparks and stadiums in realistic 3D graphics. To build your dream team, the game has over 1700+ cards to draft to your squad. Moreover, you can draft Legend Players to boost your team's performance.
The game features a lot of playing modes, which will keep the player engaged. Just like GAMEVIL's other sport games, it also gets a My Player mode, where you can create your own player to take to the field and hit or pitch your way to stardom. However, in the Season mode, you can play a complete MLB season, along with Homerun derby and All-star game events. PvP modes include Turn battle, Live Battle Action Play, and Club Battle mode. In order to master the game, you can check our MLB Perfect Inning 2020 Beginners Guide, here.
---
BASEBALL 9
Developed by playus soft, Baseball 9 comes as a unique baseball game which is a fast-paced, Casual character-based, fun game, which boasts of compact gameplay and informative stats display. With over 20 Million downloads worldwide on mobile devices, Baseball 9 remains one of the highest-rated Baseball games. The game makes you enjoy its fast, streamlined playing experience. It has an improved Autoplay system with selective automation of player, inning, watching, and quick result features, making it an easy experience for the player.
In the game, you can recruit players and develop them by raising stats of your choice. Skills are available where you can get your player equip them and then develop players into specialist batters/pitchers. Player customization is another interesting feature, which most of them would prefer. Offline mode is also available, so that you can enjoy the game anywhere you like.
---
Conclusion
Although there are plenty of Baseball games that are available in the mobile market, only a few have managed to etch a place permanently among the fans. These games will definitely see improvements and new updates might bring even more entertainment. If you have liked the list, make sure to check out our other Best Games lists as well!
---
What do you think about this list of Best Baseball games on mobile? Did we miss out on any game from the list? Drop-in your opinions in the comment section below!
For more Mobile Gaming news and updates, join our WhatsApp group, Telegram Group, or Discord server. Also, follow us on Instagram and Twitter, and Google News for quick updates.