With a surprise rise in the popularity of Among Us and from winning the Best Mobile Game & Best Multiplayer at The Game Awards 2020, the hype still continues with the game's new updates and multiple device support. Recently, Innersloth has officially launched the game for Nintendo Switch. The game is already rocking the top-selling charts and is quite popular in the news as well. It is available on the Nintendo Switch for a price tag of $5.00. After players ran Among Us in Switch, they came across an interesting glitch that leaked the upcoming Airship map way before the official release.
---
Among Us Glitch reveals new Map
After players ran the game in Switch, they discovered a glitch that reveals the upcoming map. The map's name is AirShip which will be the fourth map. This interesting announcement was made by the developers on the 23rd of September.  According to the reports by many players, the map works fine and can be played with friends too. In comparison to other maps, this one is the biggest. However, the map is still incomplete. 
How to play in the Airship map of Among Us on Switch
Developers have not specified the exact date for the release of the map for all devices. But an announcement on the 11th of December told that the map is going live in early 2021.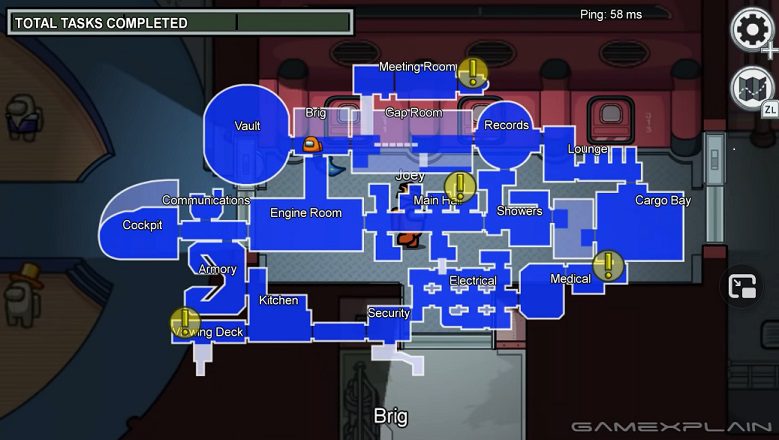 The player who wants to enjoy the bug can head over to Nintendo Switch to test it.
Open Among Us and create a Local Game without adding any other player.
Select the Airship Map.
After successfully selecting the map, leave the game.
Next, create a new online game.
Remember not to change any setting and deselect all the maps.
Also, add a minimum of 4 players to trigger the glitch.
If you have successfully followed the steps your game must start with the Airship Map.
Keep in mind though, Innersloth will be releasing a new patch soon enough to cover this bug.
---
So did you try the new fourth map, the Airship in Among Us as it was leaked recently in Switch? Could you play using the glitch? Are you excited to try it out? Do let us know in the comments below!
For more Mobile Gaming news and updates, join our WhatsApp group, Telegram Group, or Discord server. Also, follow us on Instagram and Twitter, and Google News for quick updates