Call Of Duty: Warzone, the extremely hit battle royale game from the renowned COD brand, is likely to arrive on mobile devices in the near future, according to announcements made earlier this year. Following the first announcement, the game entered a closed alpha test phase around the world under the name Project Aurora. The most recent leaks and reports concerning COD Warzone Mobile have revealed the first gameplay footage leaks from the game's alpha testing phase, which we shall cover in this article.
First look at the leaked gameplay of COD Warzone Mobile
The first thing that stands out in the leak is how terrible the game looks in comparison to other battle royale games like PUBG Mobile, PUBG: New State, or even COD Mobile. However, this remark can be overlooked because the game is currently in the alpha testing stage, which implies it isn't in its final form yet and will be updated.
Players are dropped from a plane into the map, where they must equip themselves and engage in gunfights much like in any other BR game. In many ways, the game is similar to its PC predecessor in terms of mechanics.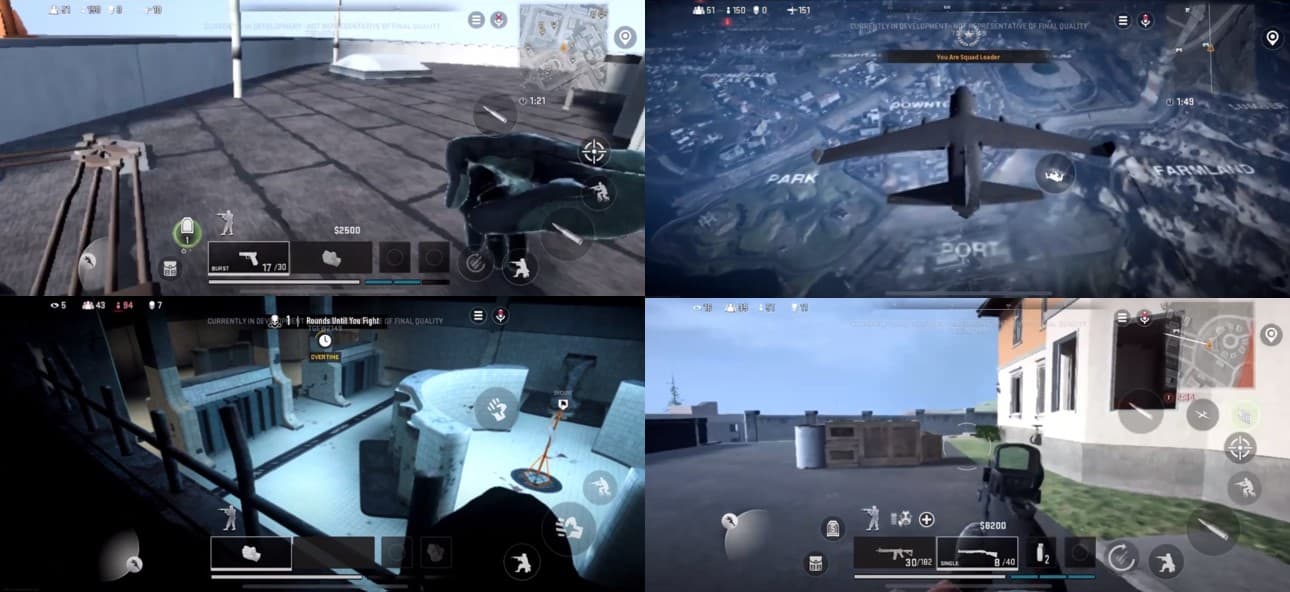 Self-revival is possible, and kills are certified by knocking down and finishing the enemy player without allowing them to recover. When a player is killed, they are taken to the Gulag, where they must fight their way back into the Warzone on the next revive trip.
Gunplay appears to be accurate and involves a lot of mechanical and movement-based skills, which should present players with a new challenge. The game keeps the conventional battle royale model popularised by games like PUBG while adding fast-paced action and gunfights similar to Apex Legends.
Not to mention COD's own unique self-renewal methods and Gulag. The movements appear fluent thus far, and with more developments planned before the final release, we should expect a well-polished game.
COD Warzone Mobile will look to deliver a premium experience to gamers around the globe
As of now, it's also been stated that the alpha test gaming is only available on high-end devices like the Samsung S21 and iPhone 12, among others. Given that the game is still in its early stages, we can safely predict that it will be a tough experience.
It is justifiable, given the great amount of rendering required by the game due to its cityscape and interior elements. However, this means that it will be a luxury experience available exclusively to those with a capable handset, while those with less powerful devices would have to make do with games like COD Mobile. Any fresh information or leaks will be posted here.
Are you excited about COD Warzone Mobile gameplay leaks? Drop-in your opinions in the comments section below!
For more Mobile Gaming news and updates, join our WhatsApp group, Telegram Group, or Discord server. Also, follow us on Google News, Instagram, and Twitter for quick updates.