HAEGIN is excited to announce the Halloween 2021 Season for Play Together, this update features brand-new content, including a new Halloween-themed decoration, a Weather system, Pet Combination System, 4 new minigames, and more. If you do not know yet, Play Together has crossed 30 million downloads globally last August.
Play Together Halloween 2021 season: Kaia Island updates
Weather System update
The "Weather System" brings a new atmosphere to Kaia Island, where only clear weather was repeated before. Players will be able to see various weather in the game and buy umbrellas from the NPC that appears near the subway station at the Plaza on special days only. A new look of Kaia Island with Halloween-themed decorations including Jack-O-Lantern and skeletons will also be unveiled.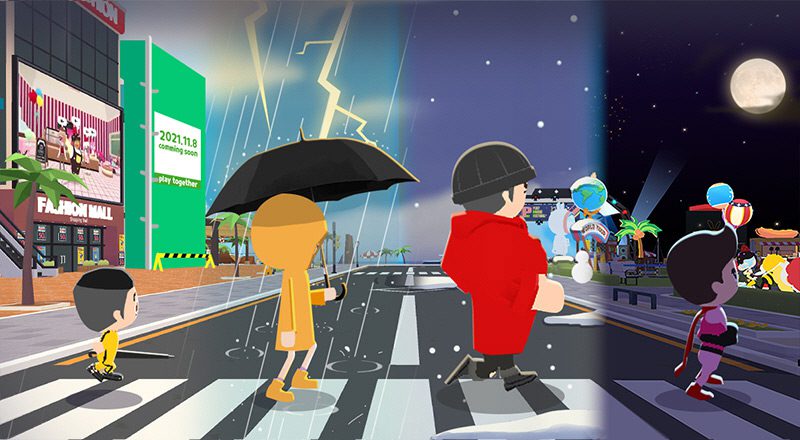 Pet Combination System update
The "Pet Combination System" allows players to combine max-level pets to acquire a new pet with various costumes. Players can combine their pets by talking to the magician NPC who lives in the secret place behind the waterfall at the Camping Ground.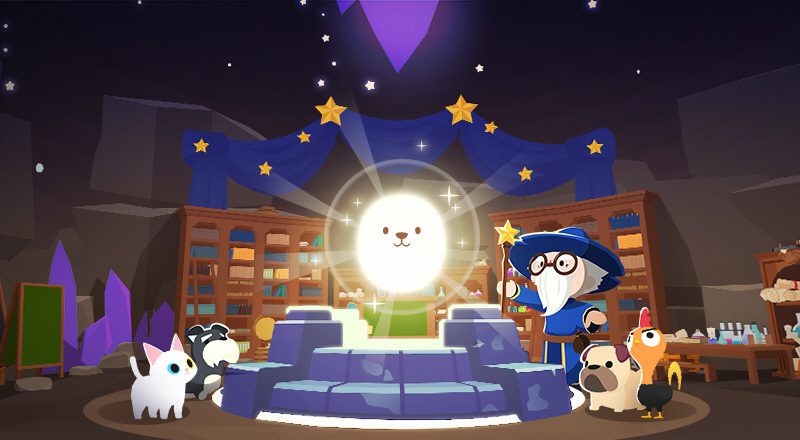 Play Together Halloween season coming up with exciting minigames
Additionally, this update will introduce four new minigames to the game. Players can enjoy "Red Light, Green Light" and "Cross the Bridge" which are based on the popular Netflix Series Squid Game, which has recently become popular around the world, together with their friends at the Game Party. The two new minigames – Match the Cards, Connect Shapes – also have been added for more exciting classes at the school.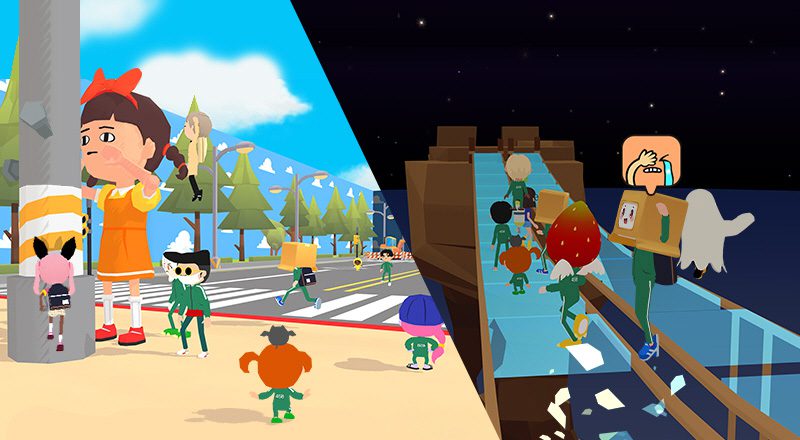 Recently various games have also adapted Squid Game fever and Garena's Free Fire has also come up with a similar game mode "Red Light, Green Light"
Some special items to also be included in the event
Along with the new update, Play Together holds a seasonal event to celebrate this Halloween until November 7th. Players can acquire a special box while fishing, which grants them the chance to get a special costume. To enjoy the Halloween goodies players can download Play Together on the App Store and Google Play. Check out issues on Play Together official Facebook, Instagram, and Discord.
What are your opinions on the Play Together Halloween 2021 Season? Do let us know in the comments!
For more Mobile Gaming news and updates, join our WhatsApp group, Telegram Group, or Discord server. Also, follow us on Google News, Instagram, and Twitter for quick updates.