Ragnarok Online, a very popular anime-styled massively multiplayer online MMORPG is finally making its way onto mobile after almost two decades of being available on PC. The game has been very successful and even today has its servers up for players, with a massive 57 million player base. The mobile version of this game, developed by Gravity is titled Ragnarok Origin and is currently available for pre-registration in the USA and Canada on Android and iOS devices.
---
Ragnarok Origin will give the players a new and enhanced gaming experience
Ragnarok Origin isn't the only Ragnarok game Gravity has launched for mobile. Most of their previous games have reaped good reviews from the players but Ragnarok Origin definitely would be a better experience in terms of its exquisite gameplay.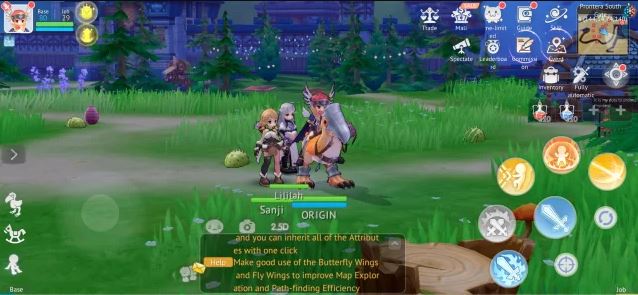 As the story unfolds in Ragnarok Origin, peace has lasted for thousands of years now. But peace cannot be there without chaos. Turmoil must emerge and that's exactly what happens when trouble begins to surface on Midgard after centuries of peace. In this new game, Gravity has added many features like better customization, enhanced graphics, realistic battles, and quests. Moreover, players will have the option to play on their own or form guilds with fellow players in Ragnarok Origin.
---
Ragnarok Origin is now available for pre-registration
Ragnarok Origin and is currently available for pre-order in the USA and Canada for Android and iOS on the Google Play Store and Apple App Store respectively. Pre-registration for the game has started and there are exciting rewards for the game that Gravity has in store for the players. For every milestone reached and on crossing a million pre-orders, a lucky winner will get a Tesla Model S! Some of the other in-game rewards players will receive on specific milestones include:
200,000 signups– Ring for beginners, Box of Potions, Gym Pass
400,000 signups– Lucky Farming and Combat Acceleration Candy, Quality Reincarnation Stone
600,000 signups– Meow Meow Flu Mask, Hairstyle Changing Box, Bank Expansion Ticket, 1-Star Potion Selection Pack
800,000 signups– Souvenir Profile Photo, Neutralizer, Bronze Coin, 1-Star Dish Selection Pack
1,000,000 signups– Poring Turban, Worn Card Album, Zeny, 3-Star Dish Selection Pack
Moreover, All of these rewards can be obtained by signing up for the game before its official release. Furthermore, to know more about this game in detail you can visit the Ragnarok Origin's official website.
What are your thoughts on Ragnarok Origin as it goes up for pre-registration? Let us know in the comment section!
For more Mobile Gaming news and updates, join our WhatsApp group, Telegram Group, or Discord server. Also, follow us on Google News, Instagram, and Twitter for quick updates.