Betrayal.io is a multiplayer mystery strategy game where up to 12 players take part in rounds. The game is quite similar to Innersloth's popular game Among Us but there are a few interesting additions. Here in this article, we will review Betrayal.io and share our first impressions of the game.
---
New roles to spice up the existing gameplay
Starting off with the Betrayal.io review, similar to Among Us, there are crewmates in the game but instead of imposters, there are betrayers. The crewmates finish tasks and try to find out who the imposter is while the betrayer kills them off, and can travel through vents.
But these aren't the only roles the game has. Jesters for some reason, have to get themselves voted out by tricking the crewmates into believing that they are the betrayers while Sheriffs are responsible for protecting the crewmates and eliminating betrayers. However, if they eliminate a crewmate, they get eliminated as well.
---
New exciting game modes to try out
Betrayers can also disrupt gameplay by triggering its equivalent of sabotage in Among Us. The game has 2 game modes, the core game mode is the default mode where you can play as crewmates, imposters sheriff, and jester. The other game mode is Hide and Seek, where if you're a crewmate, you get hunted down not only by the betrayers but also a monster. Just like among us, there are private and public lobbies, which means that you can play with your friends.
All that being said, the main objective is to finish your tasks while evading and trying to find out who the betrayers are if you're one of the good guys and in case you're the betrayer, you have to take out all the good guys and win while also not getting voted out. Similar to Among Us, you can report dead bodies or call meetings, which brings everyone to the meeting table where you can discuss points and vote out the betrayer. The addition of the Sheriff and especially the Jester brings about interesting possibilities and ideas. You can change the game settings including which roles you want in the game and the number of betrayers and crewmates. Also, the game has a bunch of regions and languages you can switch to.
---
Colorful graphics and easy controls
While the in-game music is ambient and the sound effects are also fine, the graphics are vibrant and colorful. There are two options for the graphics; High and low.
The controls are also easy to get used to and the UI is easy to understand but there's a few features that you have to try out and understand on your own.
---
Bunch of character customisation but you need to pay for the pets
The game has a bunch of character customization options, all of which are cosmetic. There's a lot of them and you can unlock more with redeem codes. However, some of them can't be unlocked yet (like pets).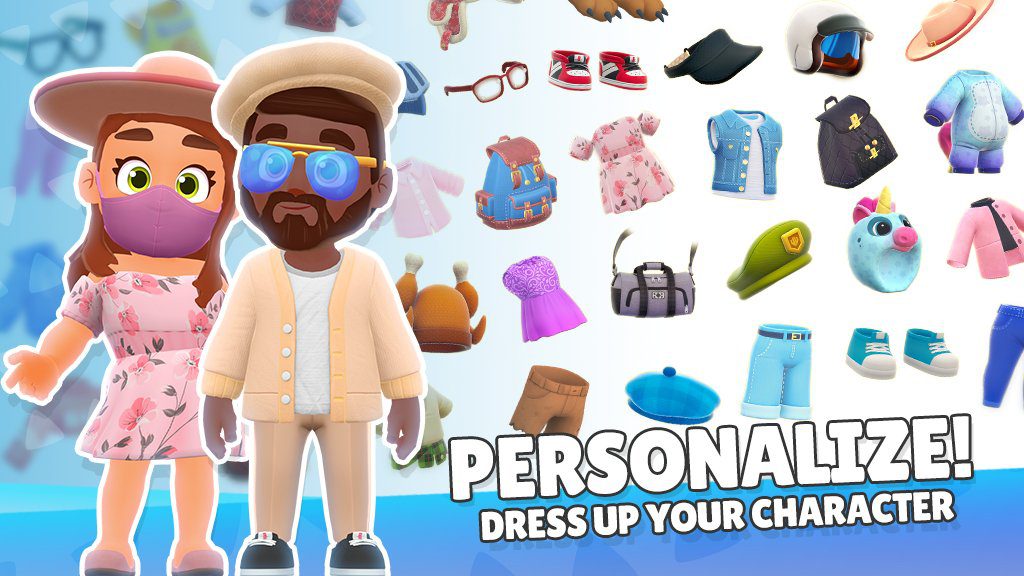 We didn't really come across ads while playing but while the game has the In-App Purchases tag on the Play Store, they are yet to be added which is fine considering the game is still in Alpha. This also means that things like pets that have to be paid for can't be unlocked just yet.
---
Final Verdict
Betrayal.io doesn't exactly clone Among Us. It's quite similar but it also adds to the game and with regular updates and additions, it could get pretty fun. The additions of roles and different maps along with detailed characters also contribute to the fun. While some features are still being fixed or are not available yet, the game is still in alpha and there's time for improvement.
The graphics are very aesthetically pleasing while the controls are easy to get comfortable with and very simple. However, one of the major problems I had was the lack of players in public multiplayer lobbies which I hope would be fixed once more players start pouring into the game. Overall, with all the creative aspects to the game, Betrayal.io has a lot of potentials to become a good multiplayer party game.
---
What are your opinions on the Betrayal.io game and your review of it? Do let us know in the comments!
For more Mobile Gaming news and updates, join our WhatsApp group, Telegram Group, or Discord server. Also, follow us on Google News, Instagram, and Twitter for quick updates.
Betrayal.io Review
Gameplay Mechanics -

8/10

Character Customisation -

9/10

Graphics and Music -

8/10

Controls and UI -

7/10

Free to play elements -

9/10
Summary
Overall, with all the creative aspects to the game, Betrayal.io has a lot of potentials to become a good multiplayer party game.