Dragon Quest has surely made a name for itself over the years. The latest game in the series has now been released. For those who aren't aware of the Dragon Quest games, the RPG series was started all the way back in 1986 and is available on most handheld consoles, mobile phones, PC and Playstation, and Xboxes. Dragon Quest Tact has been out for a while in Japan (where the game originated from) and finally released globally on the App Store and Google Play. The game makes an attempt at providing an engrossing storyline for players and has a lot of positive aspects to it. Here in this article, we will review Dragon Quest Tact and share our first impressions of the game.
---
The classic RPG gameplay never disappoints
Starting off with the Dragon Quest Tact review, the game follows a theme similar to that of the titles which came before it. You control a team of characters and building a good and skilled team goes a long way in winning battles. Coming to battles, those are turn-based (like the older games in the series) and take place on grid-based maps. Each character has different skills, roles, strengths, and weaknesses. You need to keep these things in mind while making teams. And each team can have up to six monsters and the end goal is to beat the enemy team or sometimes a single monster leading the other team. Your monsters will be able to wield weapons, level up, and do a whole lot of other things.
Winning levels give you gems depending on factors such as moves required to finish battles or not losing members of your team in battles. The game has a bunch of stats you get during battles that help you during battles. With what you win, and during progression, you can get a bunch of monsters.
You also need to choose a leader who will help out the other monsters in your team. Another thing to keep in mind is that you need to be ready for a bunch of different situations the game can throw at you. There are a bunch of things you need to collect, a lot of experience you can get, and a decent storyline. Of course, because there are so many aspects to the game, you might face some confusion if this is the first Dragon Quest game you play. The game's difficulty also increases pretty rapidly and getting monsters becomes harder.
---
Storyline isn't the game's strongest suit
When it comes to RPGs, storylines often stretch thin and something similar happened to Dragon Quest Tact. Through the battles and the constant need to grind through the levels, the storyline ceases to exist at some point and this might be one of the shortcomings of the game.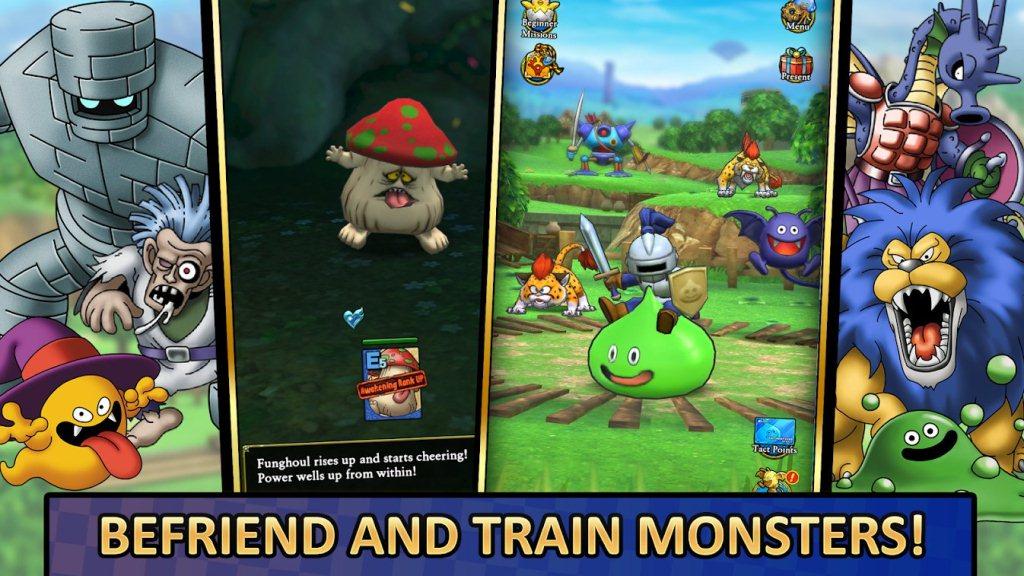 Aside from the main story mode, you can take part in event battles, daily battles to get level up, upgrade what you have, and gold battles. The gameplay is so varied and complex that explaining it all would take a really long while. You need to explore and give things a try yourself to understand how things work and get used to the mechanics.
---
Rich and vibrant adventure awaits
The graphics are really good and vibrant. There's a lot of detail both in the battlefields and the monsters and the animations look pretty good as well. The music also keeps up with the rest of the theme and sets the mood of the game. Overall, the graphics and audio add to the game's beauty.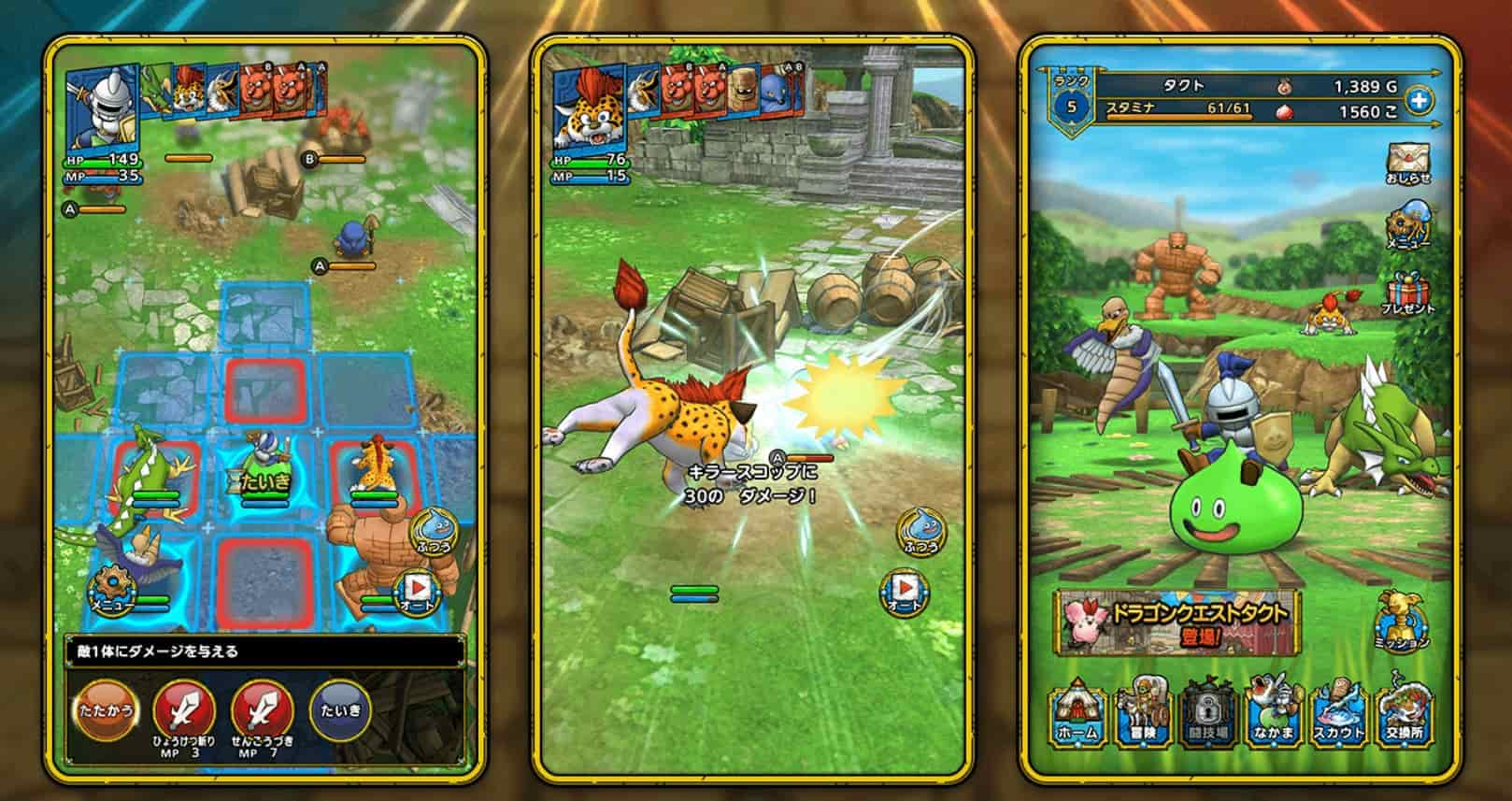 The controls are pretty easy to get used to but you really need to combine strategy with where you deploy your monsters while the UI isn't that simple and you'll need to take some time to get used to it. The game is free-to-play friendly but it does have its fair share of in-app purchases. Because of how difficult it can be, players will/may at times feel the urge to pay for features to make the game a bit easier.
---
Final Verdict
The game has a lot of potentials and is a great RPG with great graphics and audio. There's a lot of creativity put into the game but it does get a bit repetitive and tiring. At some point in the game, you might end up getting tired to the point where you might turn on the autoplay. There's not a lot of news brought out to the table but if you have the time for it, give it a try.
In conclusion, while offering a good gameplay experience for some time, the gameplay then fizzles out a bit and so does the storyline. There's a constant need to do better and constantly come out on the top which might be good for some hardcore RPG enthusiasts but not a pleasant experience for someone new to the game or just into more casual gameplay.
---
What are your opinions on the Dragon Quest Tact game and your review of it? Do let us know in the comments!
For more Mobile Gaming news and updates, join our WhatsApp group, Telegram Group, or Discord server. Also, follow us on Google News, Instagram, and Twitter for quick updates.
Dragon Quest Tact review
Gameplay Mechanics -

8/10

Storyline -

7/10

Graphics and Music -

9/10

Controls and UI -

8/10

Free to play elements -

7/10
Summary
Dragon Quest Tact has a lot of potentials and is a great RPG with great graphics and audio. But, while offering a good gameplay experience for some time, the gameplay then fizzles out a bit and so does the storyline.