Free Fire bring one evolution skin every month. So, for this season, Free Fire will introduce a new skin, which is the Green Draco M1014. This skin is very similar to Blue Draco AK, which was the first Evolution skin, which was seen in the Season 30 Elite Pass. Now let's know about the attributes and levels of this skin.
---
Green Draco M1014 skin details
If you are users of the M1014 Weapon, you can't ignore it because of spectacular design. Also, the features are very good, so if you can get handy with this gun, it will be amazing too.
Levels of Evolutionary Skin
Almost all skins have 7 levels as max. All 7 levels bring a new skin structure and update in attributes. User can easily max out skin by using in-game tokens. Let's know about every gun skin level in detail.
Level 1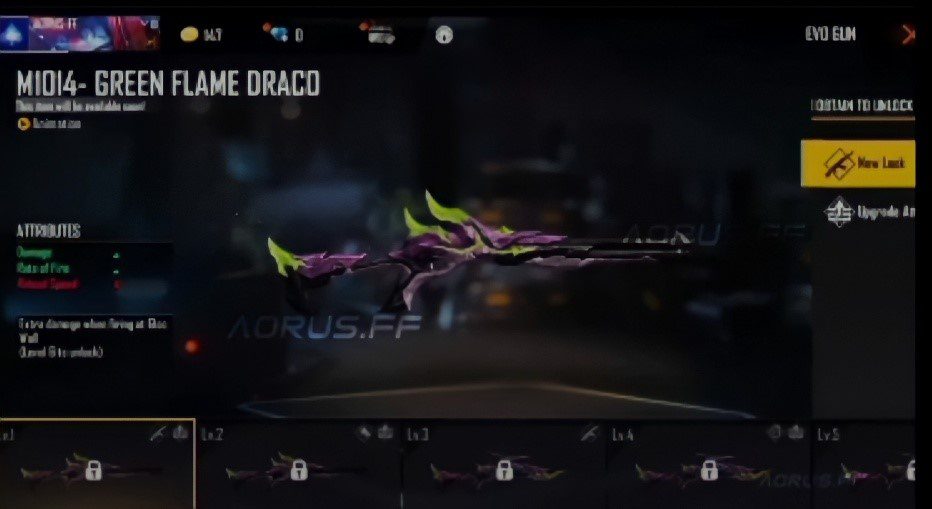 Level 1 in M1014 is basically the skin which will be equipped when user purchase skin. This skin at its earliest level has minor animation of toxic sludge on its body and stock side. This skin will have +Rate of fire(14℅), + Damage(14℅) and –Reload speed(28℅). Moving on to the next phase of M1014.
Level 2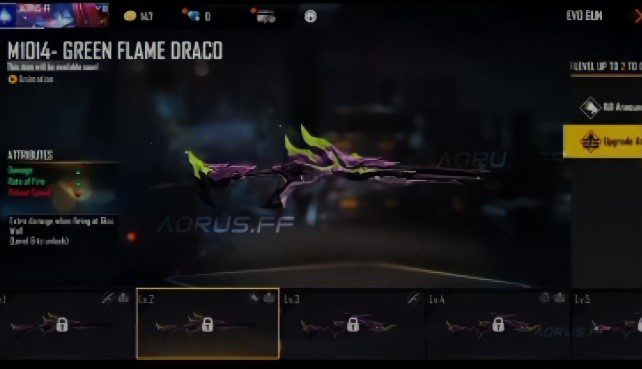 Level 2 evolution m1014 will change in attributes and add kill feed/after kill animation to the skin which means the user after killing opponents with this will have an animation to kill. The changes in attributes are as following +rate of fire, +damage and – reload speed(14℅ increase in rate of fire, 14℅ increase in damage and a 14℅ decrease in reload speed)
Level 3
At level 3 evolution gun will change its structure to a semi dragon and can be recognized as an evolution skin. User will think about what has changed in detail, so there will be a green translucent dragon moving from one wing to another.
Level 4
The level 4 evolution will release its full potential so there will be a damage indicator change and attributes will be maxed out. This means the gun will have attributes as follows ++damage(28℅) +rate of fire(14℅) -reload speed(14℅), and with this when the user shoot at the enemy there will be an animation on the enemy when he takes damage/damage indicator, this will be exclusive animation only for this skin.
Level 5
With level 5, Garena wants to introduce a new animation of loot box for this gun, having ethics of dragon which brings poison dragon animation from the sky to loot box. There will also be bullet transaction animation which means the user can see his bulletin green sludge animation.
Level 6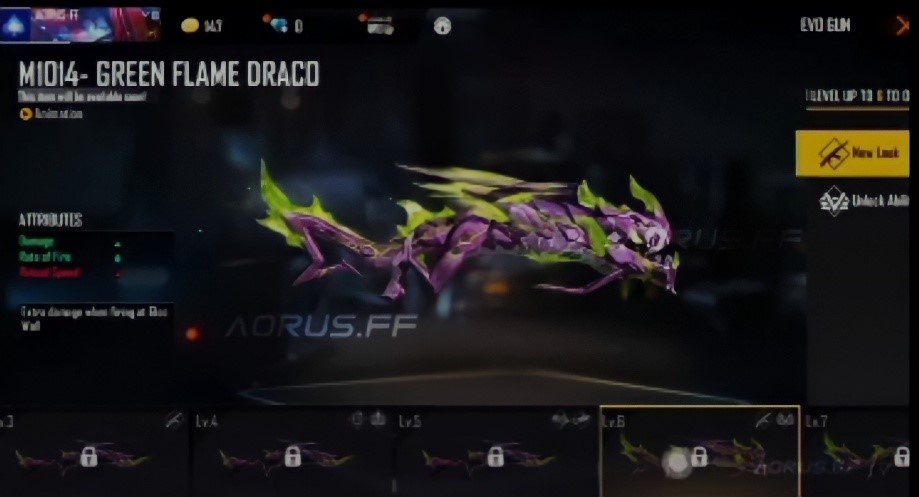 Level 6 M1014 brings the dragon face on the skin which makes it look like a real dragon and not like any classic legendary skin. This upgrade to skin brings a big dragon wing inside and a dragon face in front of the gun. Moving on to the last and final phase of the skin
Level 7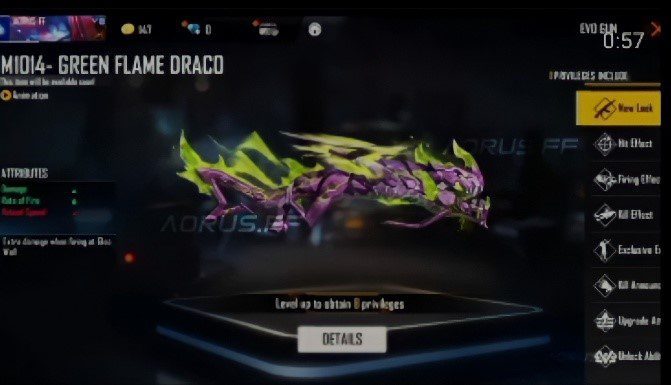 In the final level of the evolution skin, the user will be given the exclusive emote of Evo m014 which will be legendary (Evo). and also this skin will have all previous upgrades with exclusive emote including.
---
Is this Green Draco M1014 skin worth it?
Yes, this skin is the first with these attributes, this skin will come in the faded wheel which means this skin will come under 1,500 diamond(in-game currency). This skin will easily beat the top of m1014 RAMPAGE skin which was seen in the November events, in attributes and structure.
---
That's all about Free Fire Green Draco M1014 skin! Feel free to mention your opinions in the comments!
For more Mobile Gaming news and updates, join our WhatsApp group, Telegram Group, or Discord server. Also, follow us on Google News, Instagram, and Twitter for quick updates.