Gold is one of two in-game currencies available for the players of the mobile battle royale game Free Fire. It is a free, easily obtainable currency used for a few but useful things. There is never enough of this, which is why you would want to get as much of it as possible. This article will go into what are the Gold in the game and tips on how to obtain them quickly in Free Fire.
How to get Gold in Free Fire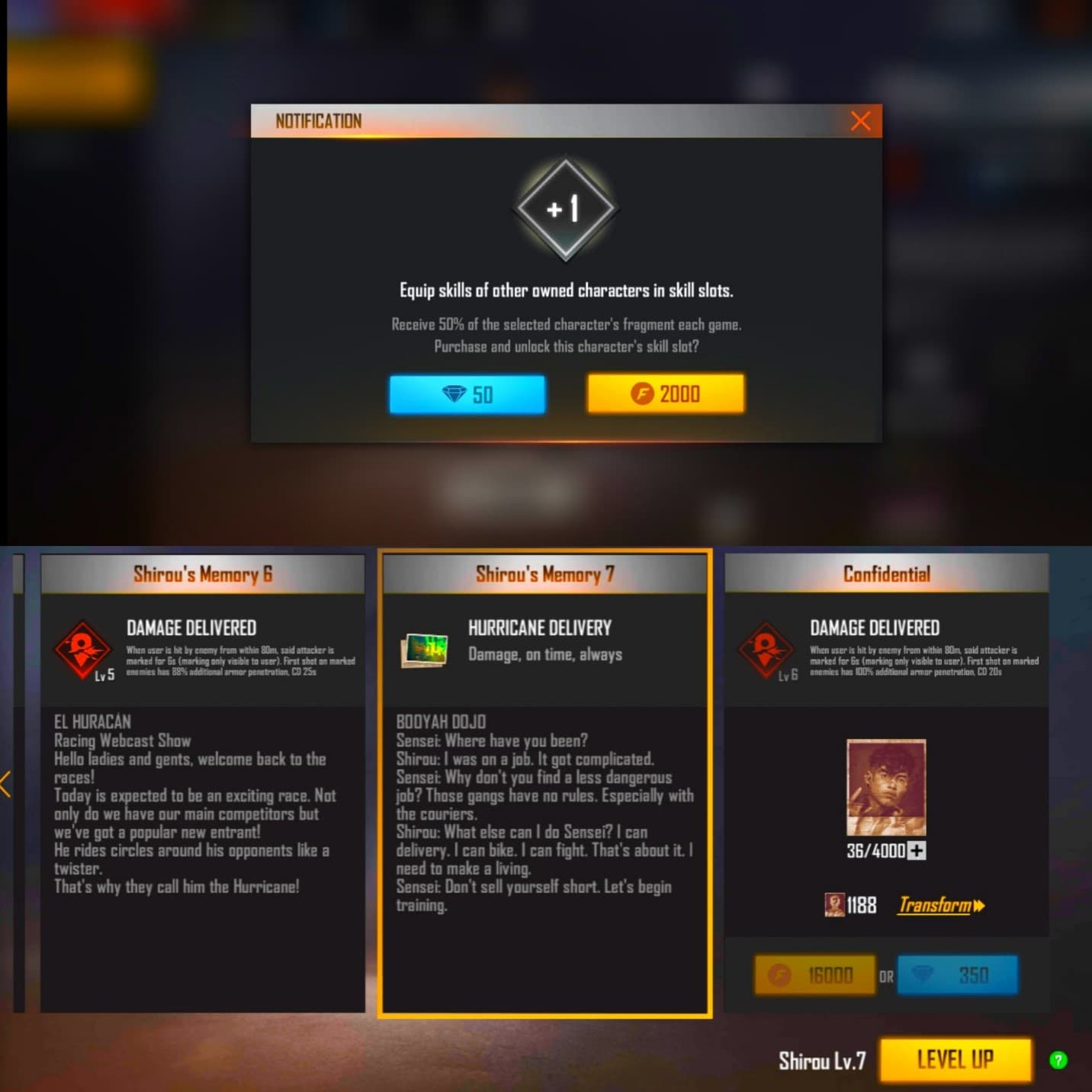 Gold can be gained by playing Ranked matches or Classic game modes with the amount earned having a daily limit capped at 800 Gold. Even though these are methods are lasting, they aren't fast enough if you want to maximize your daily gold gain. Few in-game things can be purchased with gold, but without it, there is little progression, especially if you are not a big spender. In Free Fire, Gold is used for:
Upgrading character skills
Buying individual character skill slots
Spinning in Gold Royale
How to get Gold quickly in Free Fire
There is no real "boost" for earning Gold in the game. Here are some tips that you can follow to maximize your Gold gain in the game.
1. Claiming the 24 hours gold boosts
There are various ways to earn gold faster, one being 1-day gold boost events, usually occurring once each update reaches its climax, where players get an experience, gold gain, and gold limit boost for 24 hours. This is the greatest opportunity to farm heaps of gold. So do make use of it.
2. Using the Double Gold Cards
These are cards obtained through the Elite Pass and sometimes events that increase the rate of gold earned per match depending on what card you hold. These don't stack up to similar cards, and will instead add in more time before their expiration is reached. Having 2 cards of different kinds (100% and 50%) will make the amount of gold earned stack up to 150% or 2.5x the normal amount. These cards are used everywhere( except Custom Matches and Training), but it is recommended to make use of these in quick-paced modes like Clash Squad to farm more efficiently.
Did you find these tips to get Gold fast in Free Fire helpful? Let us know in the comments!
For more Mobile Gaming news and updates, join our WhatsApp group, Telegram Group, or Discord server. Also, follow us on Instagram, Twitter, and Google News for quick updates.