Everyone who plays Minecraft has to agree that light blocks are one of the best blocks in the game. Minecraft has given us many light blocks over the numerous updates. Though they certainly add to the aesthetics of every Minecraft house, they somewhat lack in one factor or the other. The factor is the lack of diversity, i.e., none of the existing lights has had any variants and it was just one type. The Minecraft 1.19 Wild update changed all of that and was received with a lot of love and appreciation. With all the new features, it had to offer, Froglight being one of them and they come in various colors.
Froglight in Minecraft 1.19
A Froglight is a luminous block dropped by one of the newest mobs in the game, Frogs. They have the brightest light level, just like Fire, lava, and Glowstone. You can break the block with any tool without the fear of losing it. This is also fireproof, thus making it a very good alternative to some other light blocks.
Types of Froglights
There are many types of Froglights as there are Frog variants. Currently, Minecraft has introduced 3 frog variants depending on the biome they spawn in, or more accurately, on the temperature of the biome (cold, temperate, warm). Each frog drops a different type, they are:
Ochre or orange dropped by temperate frogs
Verdant or green dropped by cold frogs
Pearlescent or purple dropped by warm frogs
Steps to make a Froglight in Minecraft 1.19
Before you begin the process of making Froglights, you need to have certain items with you to get started. They are:
A Frog
A small Magma Cube
A lead to lead the Frog with you
A nether portal to access the Nether
The lead isn't necessary if you can get a slimeball to make the frog follow you. Note that the Frog will stop following you if you unequip it once.
Keep a nether portal ready as you will need to go into the nether later on
Find a frog. Frogs spawn only in the mangrove swamp or normal swamp biomes. Read our guide to know more about frogs.
Once you find a frog, right-click it while holding a lead to make it follow you around on that.
Go into your previously created Nether portal and look around for magma cubes. They can be found mostly in Nether wastes.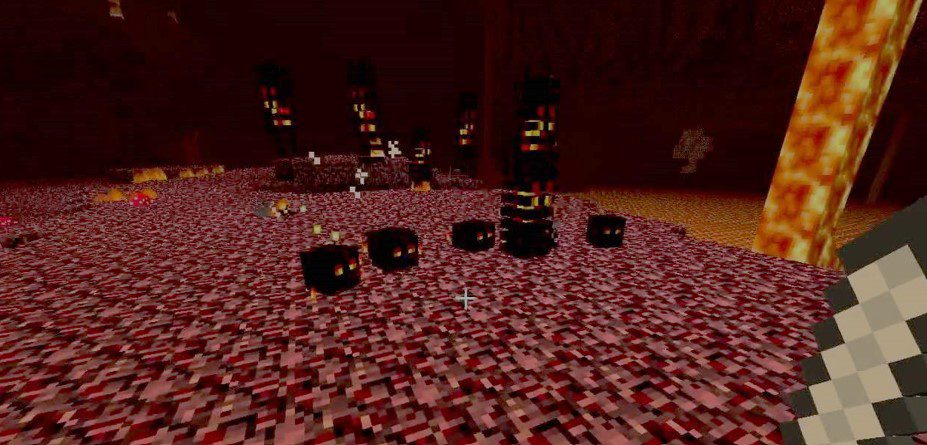 Start hitting the magma cubes until they break down into smaller magma cubes. Watch out for your health as the cubes are hostile and will continuously group to attack you.
Once you're done with this, take the frog closer to one of the smaller magma cubes and it will try to eat it.
The frog dispenses a Froglight related to that frog once it eats a magma cube. For example, a green frog will give you the Verdant Froglight.
That is all you need to do to get Froglights in Minecraft. There are no crafting recipes as of now, and it is highly unlikely that there will be any in the future.
Did you find our guide on how to make Froglights in Minecraft 1.19 helpful? Let us know your opinions in the comments below!
For more Mobile Gaming news and updates, join our WhatsApp group, Telegram Group, or Discord server. Also, follow us on Google News, Instagram, and Twitter for quick updates.