Following the massive success of YouTuber MrBeast's recently released video which recreates games from the popular South Korean Netflix series Squid Game, Brawl Stars has seen a meteoric spike in first-time downloads, especially in the U.S. markets. The game developed by Finnish developer Supercell crossed $1 billion in lifetime revenue earlier this year.
Brawl Stars was the sponsor for the ambitious project which cost over $3.5 million. Popular Brawl Stars content creators KairosTime and Lex taking were also involved in the filming of the video which has now turned out to be the fastest non-music, non-movie trailer video to reach 100 million views. As a part of the collaboration players also received 456 coins as a gift from MrBeast.
The games played included Red Light Green Light, Honey Comb, Tug of War, Marbles, Ddakji, Glass Bridge, and Musical Chairs.
Brawl Stars creates a real-life Squid Game competition
There have been many video game adaptations that have tried to ride on the hype of survival drama series and the player base has also created fan art and videos visualizing Squid Game in their favorite games. Brawl Stars took a different approach by collaborating with YouTuber MrBeast to create a real-life competition where 456 people fight it out to win a whopping $456,000 as a cash prize.
However, it looks like Brawl Stars emerged as the true winners as it has seen a 4.5 times spike in downloads as reported by Sensor Tower. The worldwide download numbers have gone up by 41% and in-game spending has reportedly gone up by 54%. The bulk of the worldwide downloads have come from the United States which saw a 350 percent week-over-week growth.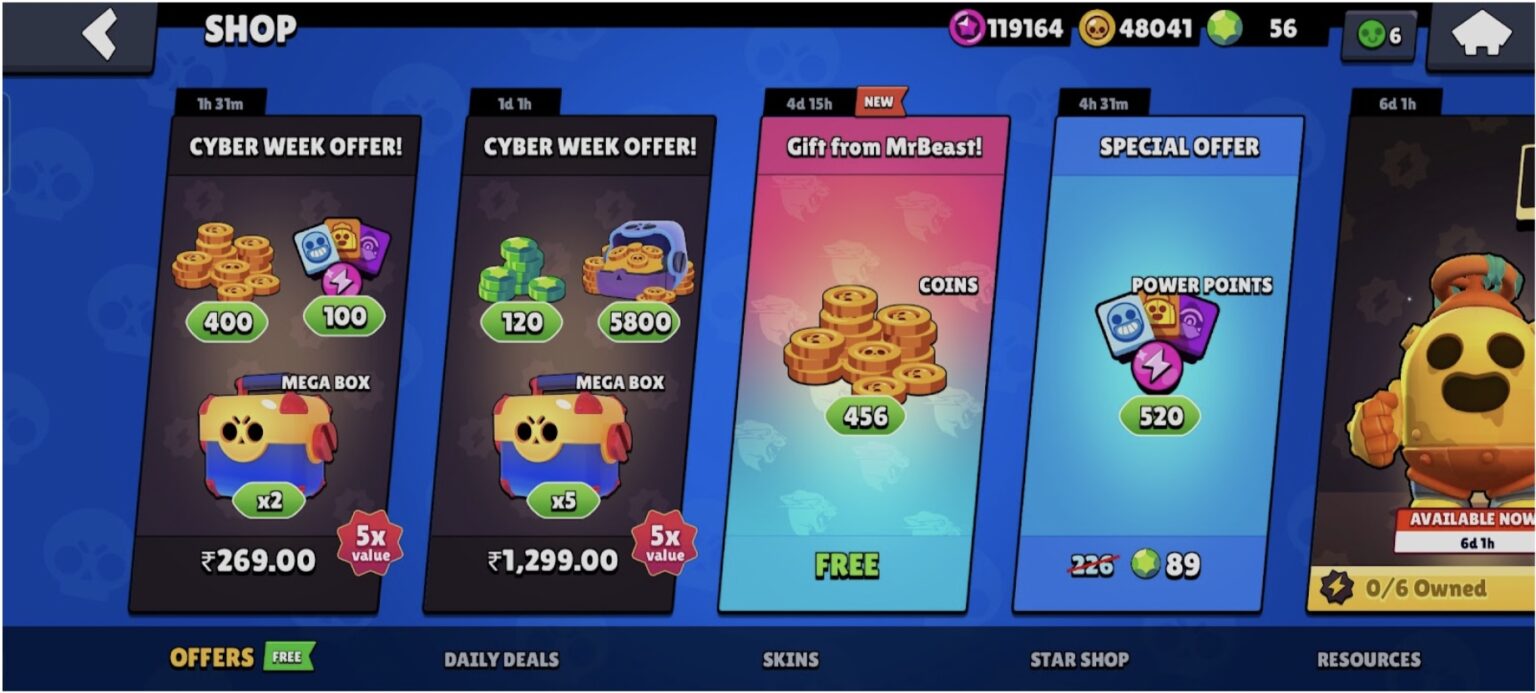 The flagship esports event of Brawl Stars, Brawl Stars World Finals was also held in the same timeframe along with the release of the November update which saw the introduction of Club League, new power levels, and a new mechanic to the brawlers kit, Gears. These two are big events that can have been a reason to drive more players to the game, new and old alike.
What are your thoughts on Brawl Stars seeing a downloads spike after MrBeast's video? Make sure to comment below!
For more Mobile Gaming news and updates, join our WhatsApp group, Telegram Group, or Discord server. Also, follow us on Google News, Instagram, and Twitter for quick updates.