Just when most of us think that EA has given up on a particular game or have decided to never optimize it in order for players to run it on the latest mobile OS versions, they seem to come up with an entirely new idea for the game. EA has done that for a number of games that include The Sims, FIFA Mobile, the NBA franchise, Madden, and now UFC. The all-new EA UFC Mobile is now available for Android and iOS devices in beta and will be released soon.
---
What is happening with the original UFC game?
Before the new UFC game, many of us must be familiar with the old one that was released in 2015. And while that particular version of UFC mobile was not a disappointment, it wasn't exactly a huge success either. The game did well in the first couple of months, millions installed with some pretty great reviews.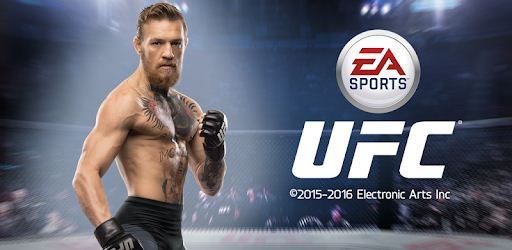 But after a while, players began facing server and connectivity issues, which brought about a ton of negative reviews on the game. Ever since it has been on the sidelines for a lot of UFC mobile players. In the last 2 months, EA hasn't even updated the game. It's evident that they were working on the brand-new UFC title. With the release of the new UFC Mobile, EA is, of course, going to focus more on the new game, bringing regular content updates and events. So it is even possible that EA takes the game down completely, we'll have to wait and watch.
---
UFC Mobile Gameplay
EA slipped it into the respective mobile app stores earlier this week for beta access. The new UFC Mobile will allow players to collect and fight with their favourite UFC fighters in a caged octagon as well as bringing in competitive online combat.
There's also going to be plenty of chances to earn some in-game rewards for competing in events that are tied to real-world UFC events. And while the game is free to play, there's also going to be minor in-app purchases that might enhance your experience.
---
What to expect from UFC Mobile?
While the new UFC mobile is now in beta, players shouldn't expect major changes for the upcoming full release of the game except for some minor changes such as improved IAP's, downloading of entire game assets from the game, and stronger server connections.
The upcoming game does look promising and we'll keep our eyes peeled for the full launch. You can also download the beta right now from the app stores, give it a test run and send in your feedback on how they can improve the game before the full launch. The game's beta version is available on both Android and iOS currently.
---
Are you excited for the upcoming game from EA, UFC Mobile? Let us know in the comment section below.
For more Mobile Gaming news and updates, join our WhatsApp group, Telegram Group, or Discord server. Also, follow us on Instagram and Twitter for quick updates.