London-based mobile game development studio Hutch and developer of a renowned racing title F1 clash has announced the addition of three new senior hires as it expands its HR department, licensing, and game development teams. The new inductees will bring years of experience that will provide valuable expertise as the studio continues to grow gradually.
Roles of the three senior hires by Hutch
Charmaine St John, Head of People
Charmaine kicked off her diverse, and 20-year long, career in HR at M&C Saatchi, and has since worked across a wide variety of companies and agencies, such as Ph.D. and Fuse. Becoming an important and trusted advisor throughout her whole career, Charmaine has been responsible for helping companies achieve their best status, and has been recognized with a place on the iList by the IPA for achievements in Diversity & Inclusion.
Charmaine joins Hutch as Head of People. This is a new position designed to support the development of staff at Hutch, further build on company culture, and continue to foster an inclusive environment where people are inspired to do their best work.
Damian Hosen, Game Director
With an extensive portfolio of gaming companies under his belt, including Sony, NaturalMotion, and Sumo Digital, Damian has built a highly successful career and brings more than 25 years of expertise to Hutch. Damian has directed successful AAA and mobile games, alongside managing company-wide design departments, working on titles such as LittleBigPlanet3, Until Dawn, and more.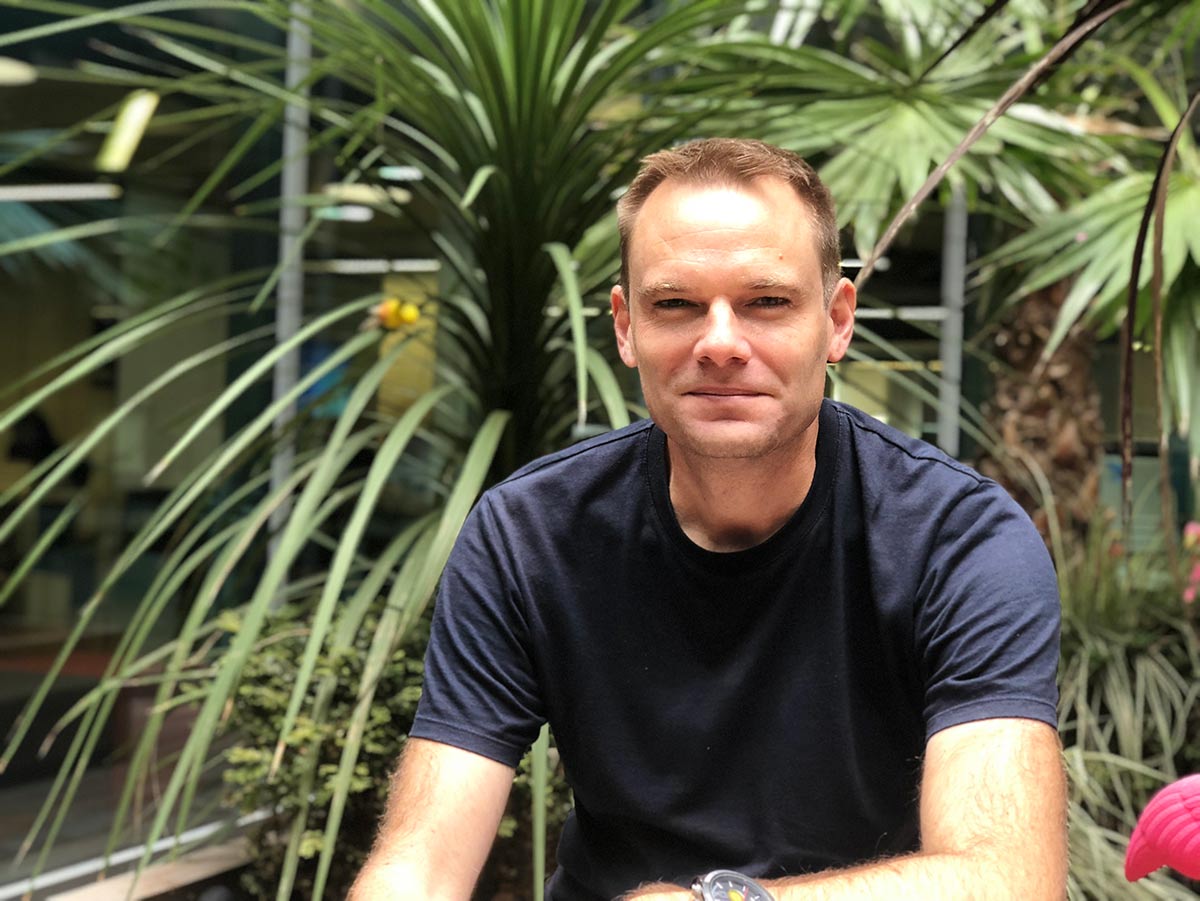 Damian joins Hutch as a Game Director for Rebel Racing, where he will use his wealth of experience to manage and expand the player experience, helping Hutch shape the future of racing.
April Huang, Licensing Manager
Starting her career as a teacher in Taiwan, and transitioning into a doctoral researcher in the Department of Languages in Finland, April's globe-trotting career saw her move to the UK to kickstart her games career with Codemasters.
Over a ten-year period, April worked on all major titles in Codemasters and advanced from an initial Research role, to a Senior Licensing Executive role overseeing all F1 titles. She then moved onto a production role bringing her transferable skills to the role of Producer.
April joins Hutch as a Licensing Manager, bringing her prior licensing experience to the team. She will further seek to strengthen Huch's relationships with licensing partners, such as F1 and the car manufacturers, alongside exploring new partnership opportunities.
The three senior hires will give Hutch a new vision to explore
With these strong portfolios in the gaming industry and leading experiences, Hutch is looking forward to boosting their potential with these three new team members in their company.
For more Mobile Gaming news and updates, join our WhatsApp group, Telegram Group, or Discord server. Also, follow us on Google News, Instagram, and Twitter for quick updates.