Mobile Legends: Bang Bang's 515 E-Party has already started with the release of the lyric video of the song Together, performed by S.T.U.N. members Chou, Brody, and Selena. The Carnival Event is now underway, with more to come. MLBB has also just released the lyric video for this year's 515 E-party theme song. This lyric video describes the experiences of fighting together in the Land of Dawn.
---
Who is S.T.U.N.?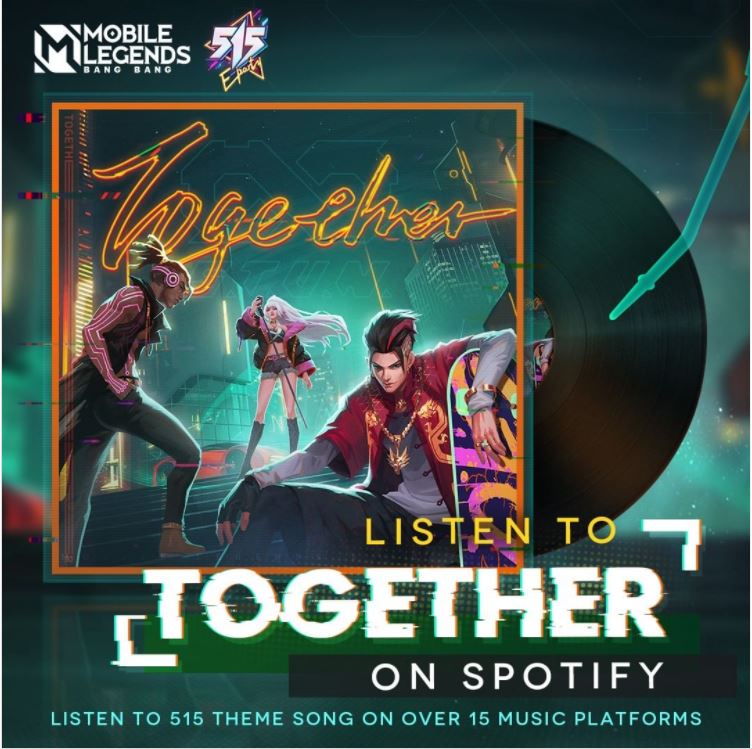 S.T.U.N. is a music group consisting of Chou as a rapper/dancer, Brody as a DJ/rapper, and Selena as the vocalist. In their group name, S stands for Strength, T stands for Tactic, U stands for Unity, and N stands for Novelty. These three heroes have recently collaborated and will also have unique S.T.U.N. skins released in tandem with the MLBB 515 Party events.
What does this song mean?
As the meaning of S.T.U.N. suggests, this song is dedicated to MLBB players who are committed to the game, no matter new or old. While the song includes many MOBA terms like Legendary, Maniac, doubling damage and fighting as a team, the song mostly encompasses the perseverance and experiences that players wish to have in the game. In MLBB, playing as a team is vital to victory, as Selena sings "Don't have to go solo, because you're not alone". This sentiment is shared by many players, no matter if you are a solo queue player or a squad player. The song overall is upbeat, catchy and perfect for celebrating such an occasion as the annual 515 party event.
Where can I listen to the song?
This song has been released on over 15 music platforms such as Spotify, Youtube, Joox. The trailer for the music video has also been released. We can expect to see Chou, Brody, and Selena in all their S.T.U.N. greatness in action sometime between now and May 15th. This could be most likely on the 8th of May with the release of Brody's S.T.U.N. skin. Until then, enjoy the other 515 events and keep posted with updates for the other 515 events!
What are your thoughts on the Mobile Legends 515 E-Party theme song Together? Let us know your opinions in the comments section below!
For more Mobile Gaming news and updates, join our WhatsApp group, Telegram Group, or Discord server. Also, follow us on Google News, Instagram, and Twitter for quick updates.