Thetan Arena is a multiplayer PvP game with a bunch of different game modes, currently available as early access on Android. The game is primarily a MOBA game, but it also has a bunch of other game modes like Tower Defense, Team Deathmatch, and Battle Royale.
Tower Defense mode is the usual MOBA experience where players try to take down their enemy's nexus, while Team Deathmatch features teams of 4 heroes each battling each other. Battle Royale mode is a last player/team standing experience where there can be 42 solos or 21 duos. So there's a bunch of content and the matches aren't too long so players can play the game in shorter gaming sessions.

Thetan Arena: Earn cryptocurrencies and NFTs
But those aren't the features that make the game special. The fact that the game is based on blockchain and players can earn cryptocurrency is what makes it special. Players get cryptocurrencies for playing the game and also for trading items in the game's store.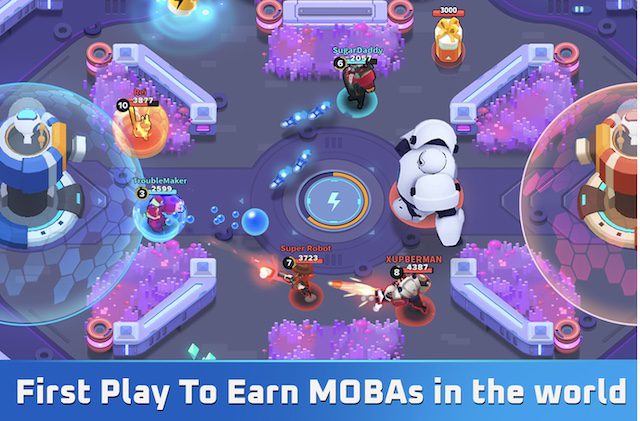 Cryptocurrencies and Non-Fungible Tokens (NFTs) have become quite a sensation these days and have spawned quite a lot of discord on social media platforms. Thetan Arena isn't the first game to do this, but it's quite interesting to see more and more games look into cryptocurrencies and NFTs to reward their players.
The game is free to play and free to download with a bunch of different skills that players can attain, guild wars, an in-game store, ranking system, tournaments, and a lot of other gameplay features. The game is available to download as early access from the Google Play Store.
Are you excited about the early access release of Thetan Arena? Do let us know in the comments!
For more Mobile Gaming news and updates, join our WhatsApp group, Telegram Group, or Discord server. Also, follow us on Google News, Instagram, and Twitter for quick updates.