Diablo Immortal comes with an exciting feature of buying and selling Normal Gems, Legendary gems, Runes, Skillstones, etc. The marketplace in Diablo Immortal uses platinum as the main form of currency to buy and sell items. The marketplace is the only trading system that allows you to buy and sell various gems and other materials for Platinum to other players.
When you are about to sell any selected item there is a recommended price set based on your recent market activity. If you need to know more about how trading in the marketplace, scroll down to know more.
How to trade items in the marketplace
In Diablo Immortal, you can only sell secondary items like Normal Gems, Legendary Gems, etc. Not all items can be traded in the marketplace. You cannot sell armor, weapons, or jewelry. Items are listed for 48 hours and will be returned to the seller if it stands not sold. When you sell items, there is a recommended amount of platinum for each item. You can't sell an item below or above the mentioned price.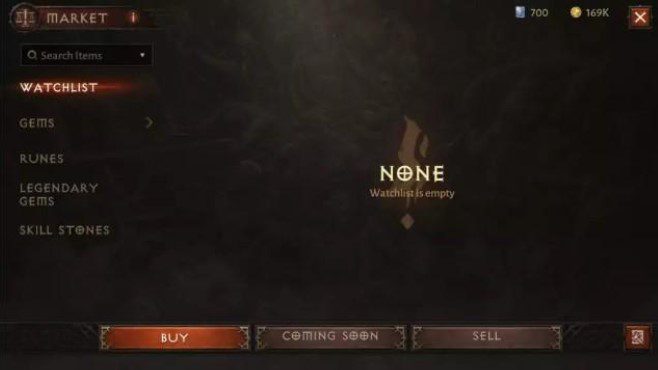 You can only sell normal gems and legendary gems and it is also to be noted that a Gem you gain from a quest or a codex can't be sold. You also can't sell a gem in the market that you have already used the gem in any of your equipment.
Buying items from the marketplace is something that is to be cautiously dealt with. Because the items that are offered here are not of equal quality. For example, The legendary gems and the Skill stones can vary in quality, rank, and functionality for each character.
Location of the marketplace in Diablo Immortal
The marketplace can be found at Rakkis Plaza located in the city of Westmarch. Once you reach there you need to interact there with the NPC Dya. You just need to simply walk towards her and then interact and press the buy button. It is to be noted that Market NPC can only be unlocked after level 28.
How to buy items from the Diablo Immortal marketplace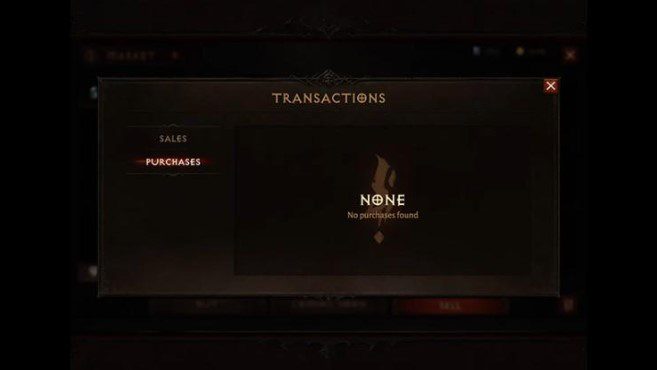 To buy items from the marketplace in Diablo Immortal, you need to first visit Rakkis Plaza situated at Westmarch and interact with NPC Dya. While the Normal gems and Runes are interchangeable items, The legendary gems and skill stones vary in their quality, rank, and functionality. Henceforth, you need to be super cautious while you are going to buy these items.
How to sell items in the Diablo Immortal marketplace
Selling items is a bit easier than buying items. List the number of items that you want to sell and select them for a preferred amount of Platinum. When you sell an item, 15% of the sale price is charged as a fee. You can only sell up to 4 items at a time initially.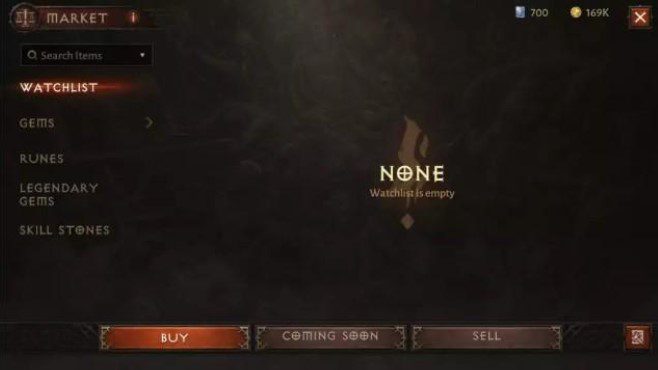 If an item is not sold within 48 hours, the item will return to you but you will, unfortunately, lose the money that you have paid to display the item. It is recommended to sell the legendary gems which are not required or stand unnecessary to you. But be careful in selling the top-tier legendary gems which are required for upgrading the character.
Did you find our guide on how to trade items in the marketplace in Diablo Immortal helpful? Let us know in the comments below!
For more Mobile Gaming news and updates, join our WhatsApp group, Telegram Group, or Discord server. Also, follow us on Google News, Instagram, and Twitter for quick updates.